As questions continued to rage over the death of J Jayalalithaa, London-based specialist Richard Beale, Apollo and government doctors today ruled out poisoning as the cause and asserted that there was "no conspiracy" or mystery in either the treatment or what led to her end.
Beale faced a number of questions including some hostile ones as he and the other doctors sought to clear the air at a government arranged press conference at a star hotel on the health of the AIADMK supremo and Tamil Nadu Chief Minister when she was rushed to the Apollo Hospitals here on September 22 last.
We were briefing Sasikala on daily basis and also the government officials: Dr. Babu on #Jayalalithaa's death pic.twitter.com/2B5AviUs4H

— ANI (@ANI_news) February 6, 2017
Dr Beale said the AIADMK leader was given the best possible treatment and even intermittently conscious for days during her prolonged hospitalisation.
At the beginning, when she was unwell, she wasn't able to interact. Later, situation improved she was aware &able to interact more: Dr Beale pic.twitter.com/MoO1aWsEzj

— ANI (@ANI_news) February 6, 2017
"We want to dispel rumours on Jayalalithaa's condition, treatment," the doctors said. Beale said the process of treatment was "perfectly straightforward" amid allegations that Jayalalithaa was not given proper treatment, which was couched in unusual secrecy.
"The process of the case that was followed was perfectly straightforward. There was no conspiracy. Nothing strange happened. There is no question of it being a case of poisoning. I don't know where this all came from but if anyone with the understanding with detailed care that goes on in Intensive Care Unit then anyone will realise how silly it is. "It was clear what the disease process was. There is nothing mysterious about it." Beale said he met Sasikala on a number of occasions.
"Sasikala was present much of the time and was closely engaged in the care in supportive manner," Beale said. He also said any question of exhuming the body of Jayalithaa was "ridiculous''.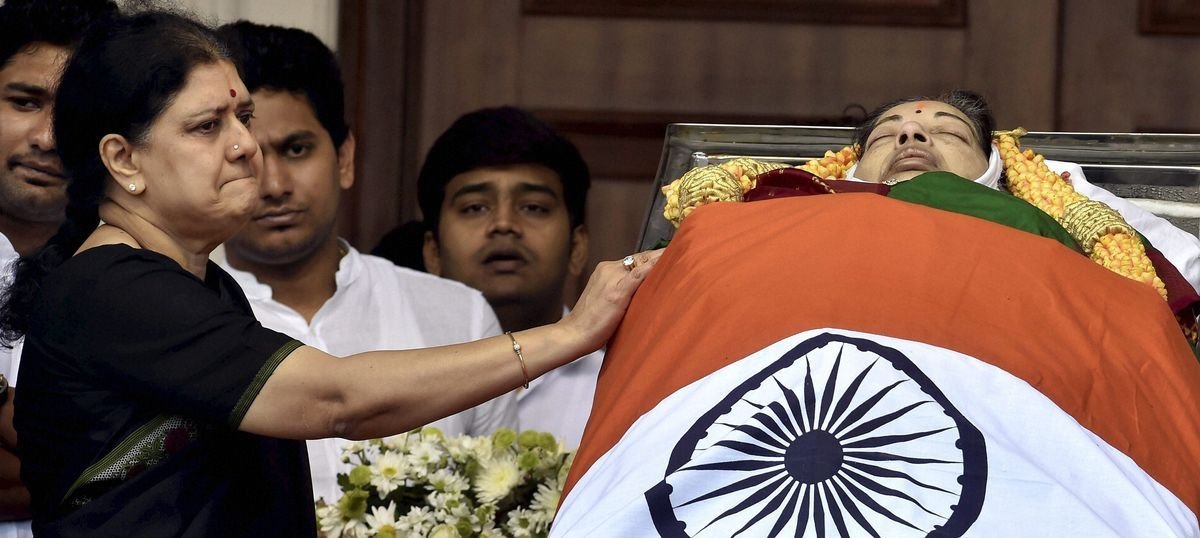 Beale clarified that it was possible for sepsis, the body's response to infection, to spread fast and damage other organs though Jayalalithaa showed signs of recovery during her 75-day stay at the Apollo Hospital.
On the day she was admitted "she became short of breath at home and very short of breath when the ambulance brought her to the hospital...there was an infection resulting in damage to organs and contributing to shortness of breath".
He said at that time "it was not clear" what the source of infection was "but subsequent tests showed there was indeed infection in her blood". "So bacteria were going from the blood and that was where the infection was identified and resulted in her general poor condition," he said, adding it was known that Jayalalithaa was suffering from diabetes and high blood pressure, he said.
The press conference, which was called to dispel rumours on the late chief minister's death, comes a day after V K Sasikala, shadow of Jayalalithaa for nearly three decades, was elected leader of the AIADMK legislature party by its MLAs and set to become chief minister succeeding O Panneerselvam who tendered his resignation from the post citing 'personal reasons'.