When South Sudan decided to break away from Sudan in 2011, no one foresaw that they will be met with armed rebellion in full force. The death toll has risen since the conflict began and people are fearing for their lives and safety. Millions of people have fled their homes, leaving behind everything they earned, in search of a better future. And many more of different nationalities are left stranded.
Recently, the Indian army was deployed under the aegis of United Nations Mission In South Sudan to help with the guerrilla war. Another task force was sent in to oversee the smooth execution of Operation Sankat Mochan - a rescue operation to bring back our people from the conflict area in Juba.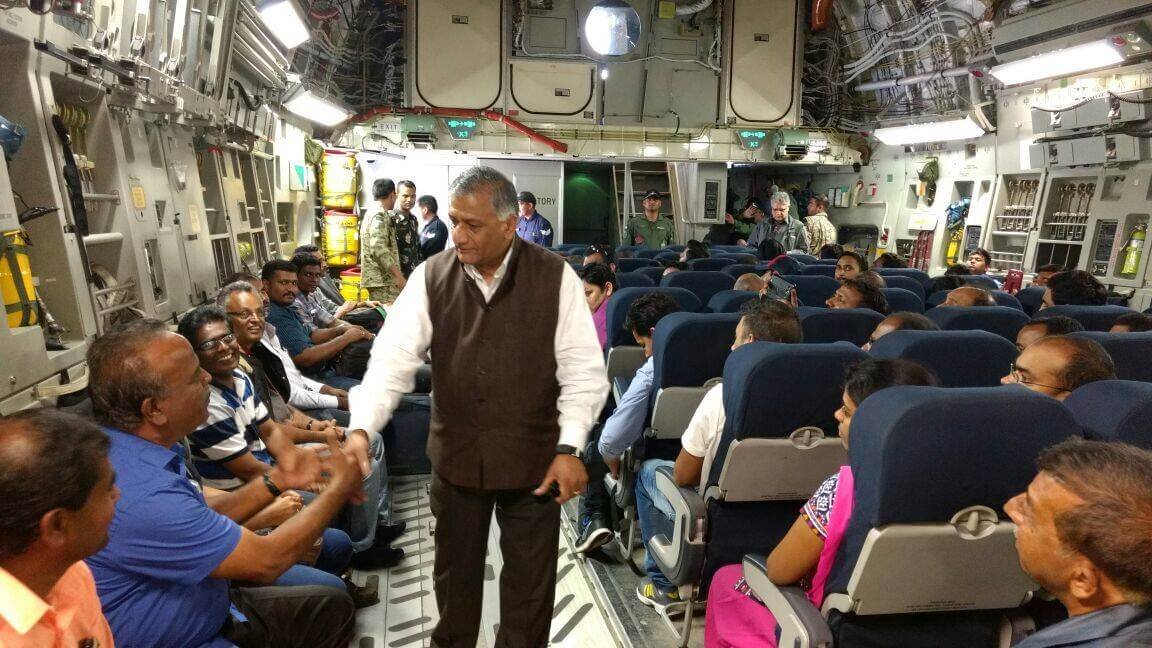 Under the guidance of General V.K. Singh and the efforts of the Indian army, 146 Indians were rescued. After the successful rescue mission, General V.K. Singh posted this on Facebook:
In a few lines, this post proves that all the rants we make in the name of trivial matters are nothing compared to the greatness of our country. The people rescued from Juba have been given a second chance in life. They have the opportunity to return back to their families from a war zone and none of us can imagine how that feels.
Hats off to General V.K. Singh and the whole team for the successful rescue mission. The country salutes you!