Vienna, Austria's grand capital on the Danube river, offers the highest quality of life of all cities in the world, while the Iraqi capital Baghdad, once more, took its place at the bottom of the list compiled by consulting firm Mercer, Reuters reported.
According to an Economic Times report, Hyderabad has once again emerged as the best Indian city in terms of quality of living for the second year in a row even as it slipped one rank from last year to 139, on account of increased power disruptions, and extreme weather situation.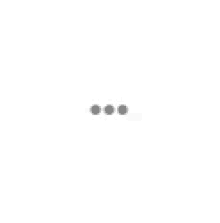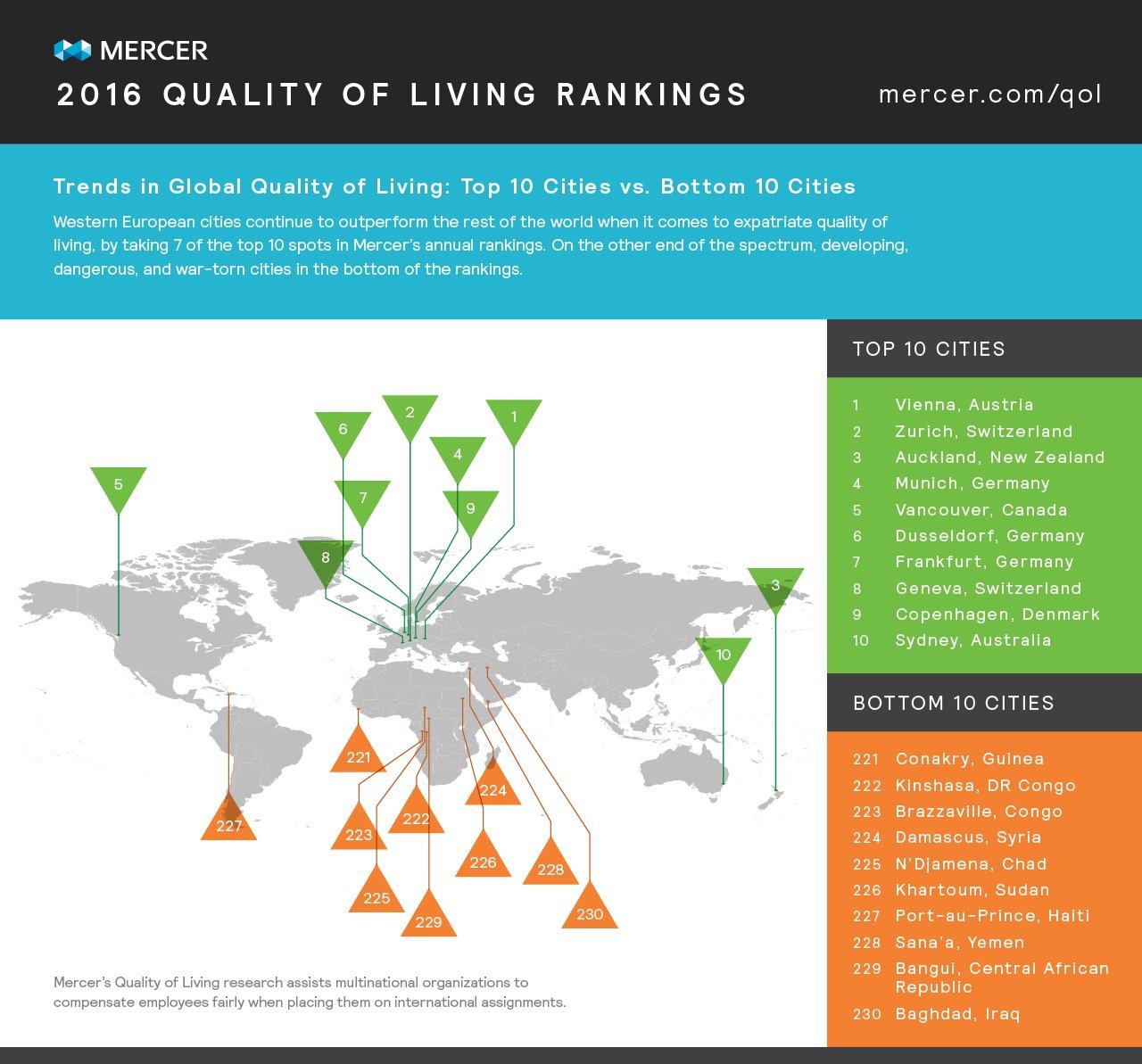 Switzerland's Zurich, New Zealand's Auckland, Germany's Munich and Canada's Vancouver followed Vienna - which reached the best position for the seventh time in a row - in the top five of most pleasant cities to live in.
Baghdad was again ranked lowest in the world. Waves of sectarian violence have swept through the city since the American-led invasion in 2003.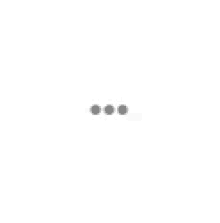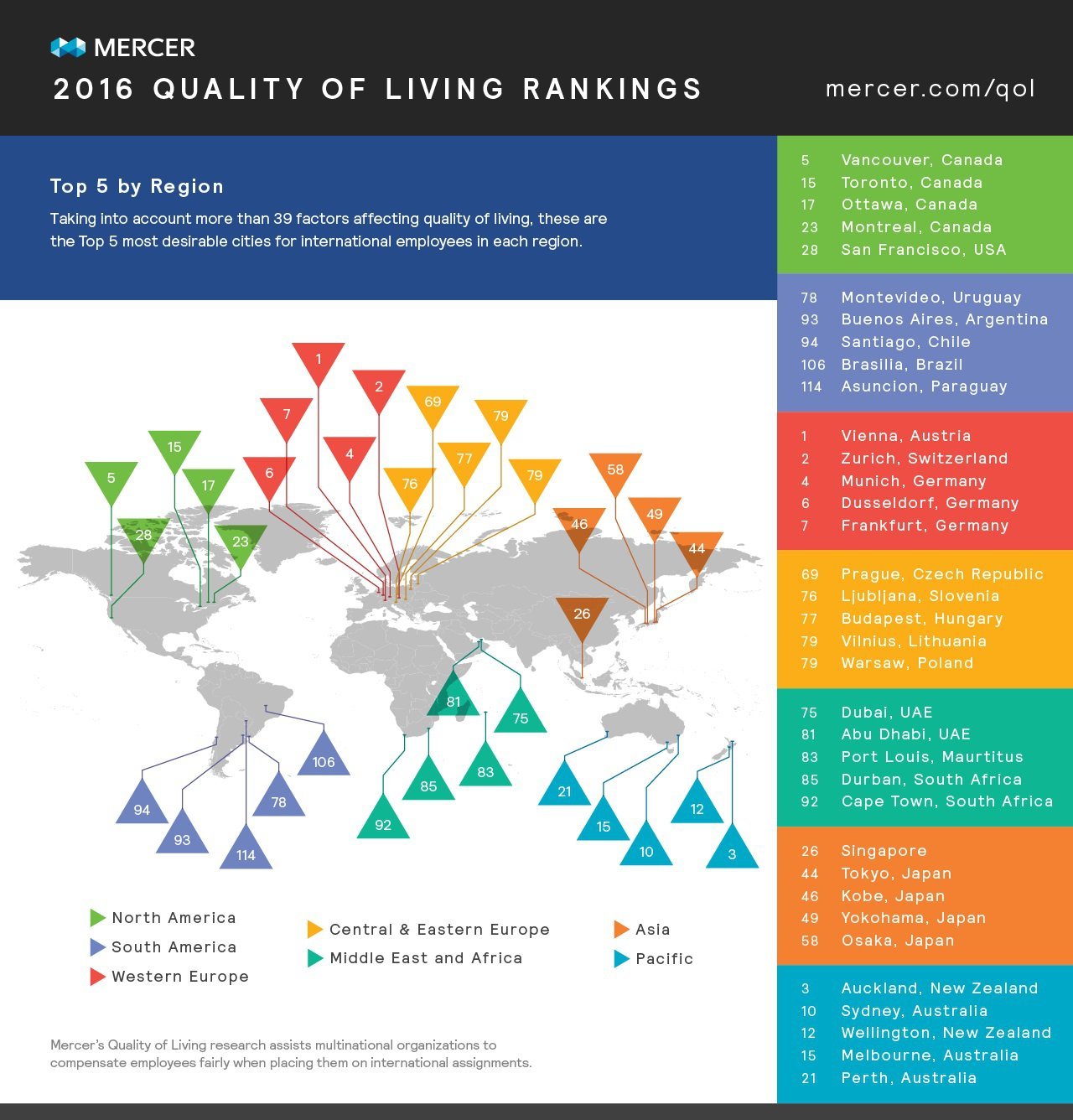 Pune, the second Indian city in the list, ranked at 144 in the order while Mumbai and New Delhi ranked at 152 and 161 respectively. It goes to prove that Indian cities haven't made much progress on the quality of living scale.
The annual survey of 230 cities assesses the socio-economic conditions of a city in addition to health, housing and education to determine its place on the list. It uses dozens of criteria such as political stability, health care, education, crime, recreation and transport.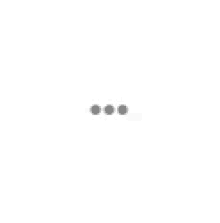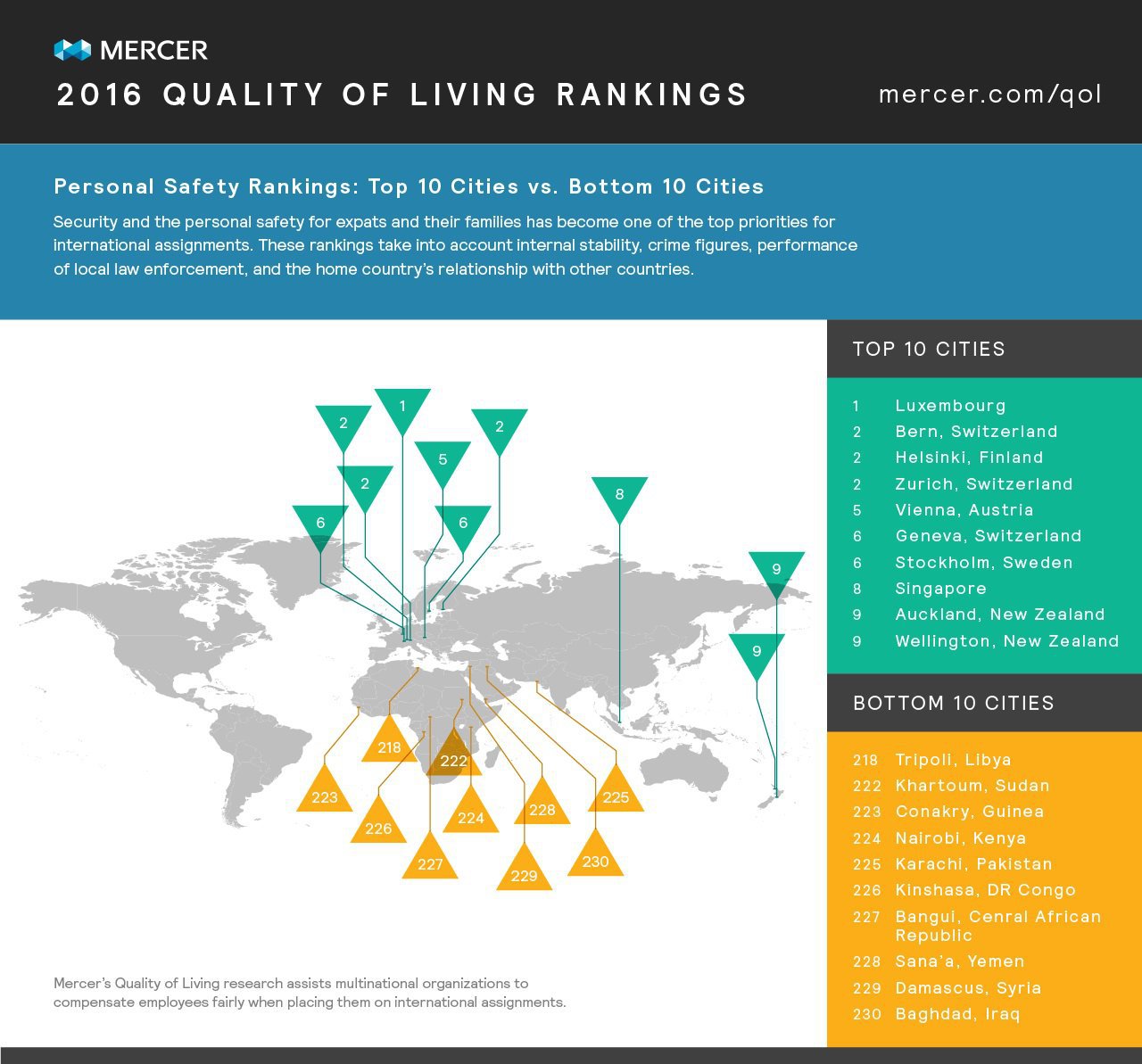 The report is used by international companies to compensate expatriates for living in difficult conditions.
(All graphics sourced from Mercer)