In June 2011, three years after his first international match for India, Virat Kohli made his Test debut. A year and a half later, in Nagpur, Joe Root faced his first ball as a Test batsman. The Visakhapatnam Test that concluded yesterday was coincidentally the 50th Test for both Kohli and Root. An ideal time to pause and reflect on half a decade of remarkable achievements and records, and what lies ahead for the pair, whose similarities go beyond the mere fact that they are right-handed top-order batsmen.
Kohli and Root are one half of the 'unofficial Fab Four of Test batting' in this generation, with New Zealand's Kane Williamson and Australia's Steven Smith completing the list. All four also happen to be among the best all-format players, developing the technique and temperament to adapt to the contrasting demands of Tests and T20s. Statistically, Kohli and Root's Test records are similar, though the England batsman is ahead in the overall figures. Kohli currently has 3891 runs at an average of 48.03 while Root has scored 4309 runs at a better average of 53.19. What Kohli has in his favour is 14 centuries to Root's 11. 
Where they both match each other almost to the exact decimal point is the strike rate of 54 runs for every 100 balls, and their overseas Test average of 44.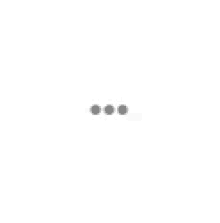 But their individual Test journeys have not been as eerily similar as those two figures. Kohli's patchy debut series in the West Indies led to him being dropped for the line-up in England a few months later. He had little problems facing the short ball in Ranji Trophy cricket, but the quality of the short balls he received from Test bowlers exposed flaws in his technique. The maiden Test century finally came after 14 innings, in Australia. During the tail-end of a torrid series for India, Kohli gave India something to shout about.
Root had a better beginning to his Test career, scoring 73 on debut and needing only ten innings to record his first Test century. A big Ashes hundred followed and much was expected in the return tour of Australia in 2013-14. Reality caught up with Root, and the rest of the England players thanks to a certain Mitchell Johnson. Johnson's bloodthirsty pace shattered everyone's confidence, leave alone Root. He then experienced the pain of being dropped, though just for one Test.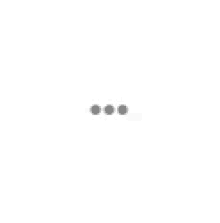 Root emerged stronger once back in England, scoring his first 200. That innings displayed a trait we're quite accustomed to now – his ability to bat long and score 'daddy hundreds'. Since that innings, he has three scores of over 150 (with a highest of 254), and a 149. Kohli's starting to develop that knack, having scored his first of two double-hundreds only this year. Earlier, he would give it away shortly after getting to a hundred.
Like Root, Kohli's rebirth as a Test batsman was shaped after a similar horror series. In England in 2014, during his worst Test slump, Kohli kept edging the ball behind the wicket, faltering to James Anderson's outswing. The flaw was more technical than mental and Kohli had to recalibrate the way he stood at the crease. He then widened his stance, stood outside the crease and covered his stumps by taking a guard closer to his off stump, thereby enabling him to counter the swing and get more firmly behind the ball.
His new approach worked wonders in Australia later that year, when he scored four hundreds. "Before the opposition can bowl to you in those areas, you already stand there and make them bowl towards you rather than you fishing for the ball. That worked beautifully for me," he told The Cricket Monthly last year. "I was able to get balls into the stumps. I could work them to the on side. I was able to hit boundaries on the rise because I was already in that area, in that position."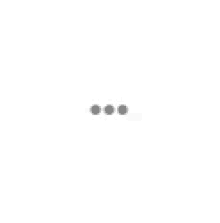 Recognising a flaw, accepting it and finding ways to rectify it have also contributed to the dizzying success of this pair. Kohli's dogged work ethic, say those known to him, is second to none. Hours of net practice, visualisation, and a disciplined diet have kept Kohli grounded. Root too has developed his game after hitting countless balls at practice. His ability to play ramp shots – certainly not something he was born with – are no fluke.
Both Kohli and Root have plenty of shots in the book. The challenge lies in picking the right one for the right ball. Kohli, a reluctant sweeper initially, has started getting on his knee more to put away the spinners to the leg side. Both are naturally aggressive batsmen who believe in scoring briskly at the start before showing more restraint with the purpose of playing for the long haul. After his career-best 254, Root spoke of how he chose to cut out the more high-risk shots as his innings went on. He was also hurting after two reckless dismissals in the previous Test. Minimising risk is something he has been working on in the nets.
The debate over who has the better record after 50 Tests may never reach a decisive conclusion, given the number of variables. Kohli has set the bar high with his overseas record, scoring three times as many centuries as Root. Yet, Root still holds the better overall record. What remains to be seen from Root is his ability to balance his batting with Test captaincy, when the day arrives. There's more to look forward to in the coming 50.
Feature image source: AFP