In the end, it was probably inevitable that Virat Kohli would put up such a performance on Sachin Tendulkar's birthday. The India and RCB captain put in another performance that has further cemented his reputation as one of the world's best (if not best outright) batsmen in the world.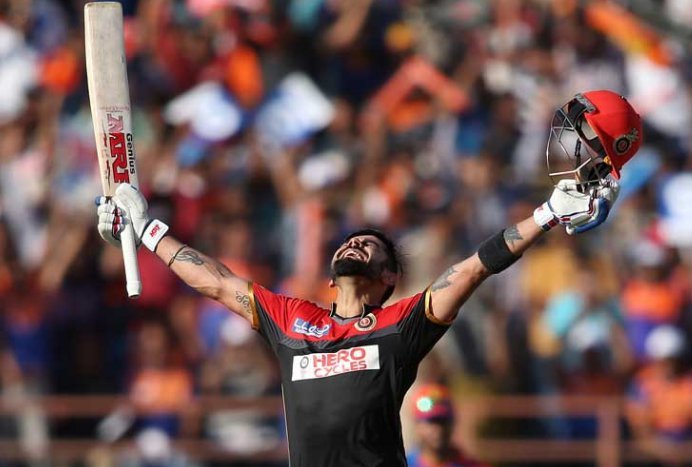 Source: WisdenIndia
Gujurat Lions couldn't have asked for better start when Shane Watson and AB De Villiers were dismissed cheaply. Kohli, however, had other ideas. Together with youngster, Lokesh Rahul, the Indian captain powered Royal Challengers Bangalore to a respectable 180 without losing another wicket.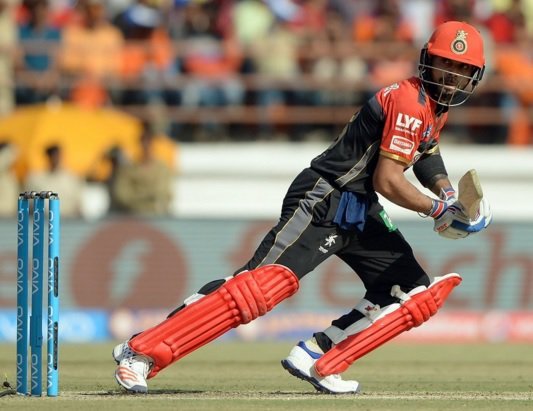 Source: Twitter
He capped off an impressive performance, getting his maiden T20 century on last ball. If there was any way to celebrate Sachin Tendulkar's birthday, this was it. The only surprising thing about this, was that fact that it took a batsman of Kohli's calibre so long to get a century.