Virat Kohli made 167 in the first innings of the second Test against England in Vizag. The innings lasted for 401 minutes. But after getting out, Virat Kohli went straight to the gym with his trainer to work out, Sourav Ganguly told ESPNCricinfo. When he was asked why he was there after such a long innings, Kohli said only if he pushes himself when he is tired will he be able to make bigger scores.
24 days later, Kohli held his bat -- which aptly says "Genius" on the sticker -- and helmet aloft. The English players rushed to shake hands with him as he was walking back to the pavilion in front of a packed Wankhede crowd which was chanting his name, much like they were chanting a certain Sachin Tendulkar's. 
His innings had lasted 511 minutes -- his second longest stay in the middle. He had faced 340 balls -- again second highest in his career. He had made 235 runs -- his highest in any format of the game. 
For Kohli, driven by his hunger for success, this was the process bearing fruit. For Kohli, centuries are the norm these days -- his ambitions are much higher than crossing the three-figure mark.
Take Murali Vijay in comparison. Unlike Kohli, he was in patchy form coming into this Test match. There was a sense that the English fast bowlers had worked out a chink in his armour after his century in the first Test in Rajkot. But Vijay overcame the doubts and played one of his better innings in recent times, to reach his 8th Test century.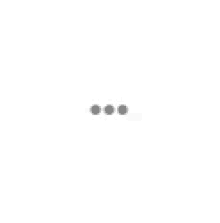 But the minute Vijay reached his century, it was as if an internal switch got flicked on. Caution made way for a carefree approach. Precise footwork made way for dodgy footwork. He went chasing outside his off-stump. 
He was throwing his bat at good deliveries. He connected with a few, he got beaten a few more times. His innings eventually ended at 136 when he hit a full toss straight back to Adil Rashid. A brilliant knock, but a slightly bizarre approach with his team still trailing behind England's 400. And the result was a minor collapse with Kohli, who has not reached his 100 yet, watching on from the other end.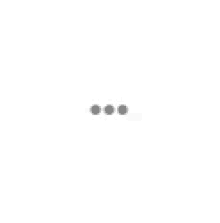 And this is where the insatiable desire of Kohli to make his form count came into full view. His punching-the-fists-leaping-up-in-the-air celebration after reaching his 100 was a bit out of character, considering his recent form. He had told Michael Vaughn in an interview that he doesn't feel like celebrating anymore because this is what he is in the team for. But this one was special -- on a tough pitch, with his team in trouble. In his own words, he buckled down. He wanted to take his team farther. He set smaller targets.
The moment the landmark was achieved, he went back to accumulating his runs. And that word is crucial -- accumulating. Kohli doesn't score runs because he can, or he has to. There is a purpose to every innings he plays, every boundary he hits, every run he scampers for. That is what has made him such a good chaser in the limited overs. 
With Ravindra Jadeja for company, he started putting the bad balls away, knowing the innings could soon from the other end. Caution made way for calculated aggression. Precise footwork made for even more decisive footwork.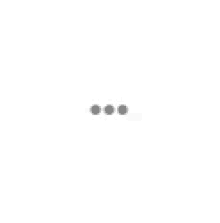 His 100 came off 186 balls. His next 50 runs came from 60 balls. He went from 150 to 200 in 58 balls. His last 35 runs took just 38 balls. And while the numbers tell you how he shifted gears, what it doesn't tell you is that there were hardly false shots through that phase. You had to see it to believe it -- one cannot recollect even 10 instances where he was beaten by the turn and bounce on a dusty Wankhede track.
At the end of his innings, his batting average in Tests has crossed 50. He is the only batsman who boasts of a 50+ average in all three formats. While his batting genius in the limited over format has never been in doubt, his record in Tests -- before this domestic season -- was not befitting a legend in the making. He had begun righting those wrongs in Adelaide last year. He reiterated that he holds the second innings century in Adelaide closer to his heart than this masterclass in Mumbai. 
And the reason becomes evident from these numbers.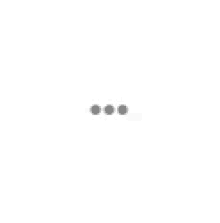 Since that 141 in Adelaide, his 100s have been big. His last four centuries have all been 150-plus scores -- and three of them double hundreds. 
The slightly chubby-looking, under-pressure Kohli who celebrated his first Test century till his throat went sore on that January day in Adelaide has come a long way.
Speaking about his approach in his latest classic, Kohli said:
"We thought a 40-50 run lead will be great. But eventually, we got 231 of them. That for me was a revelation of me understanding that 'yes, you can bat for longer periods than what you might have thought initially'. If you're focused on what the team needs, you don't realise, you don't feel the tiredness, you don't feel the fatigue. It's all about what the team wants, and in that process, you can go on for longer than what you think otherwise."
Kohli's tremendous fitness, coupled with his purple patch has transformed his numbers in Tests from good to legendary. What we saw at Wankhede was the culmination of all that.
Hundreds just don't cut it for Kohli anymore.