Twitter, trolling & Sehwag seem to go hand-in-hand. It's an everyday occurrence. Ever since he put his bat away, tweeting seems to be his new profession and trolling seems to be his main weapon. His retorts have achieved legendary status. Regardless of who is at the other end of the crease tweet, the Sultan of Multan always seems to win the battle of words/tweets.
A couple of days ago, Ross Taylor posted a very weird tweet that left everyone clueless. I say mysterious because he tagged Viru & Suresh Raina without any text, image or context. 
I know cricketers like/respect each other. But I doubt they randomly start missing each other and put out something like this: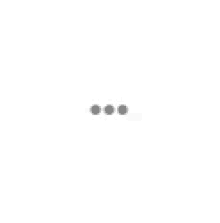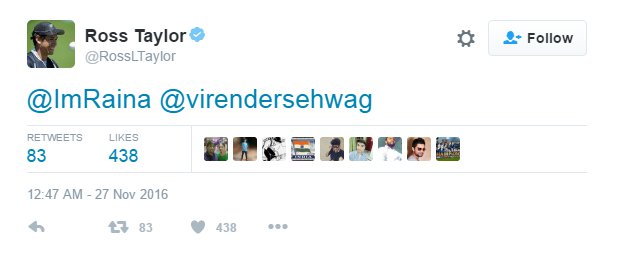 Yup, that was it. And Sehwag being Sehwag would never miss a chance of harmless trolling:
But why did Ross Taylor tweet in the first place? Well, the answer is that he did not. 
Although the accused here is a Taylor, it's not someone you'd expect. We'll just let Ross explain:
Well, the man has 29 international tons and is second only to Nathan Astle when it comes to centuries for New Zealand. He has a safe pair of hands and can also bowl the occasional over or two. 
But even he can't stop 5-year-old Mackenzie from tweeting to Sehwag and trolling her dad...