There is no denying that Pakistani singing sensation Taher Shah enjoys a huge fan-base in India. His latest creation 'Angel' took India by storm as, for weeks, his music and the man himself remained the subject of innumerable columns and reviews.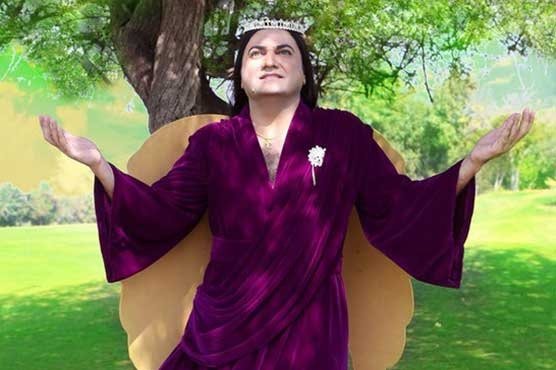 Yes, we do write it with some fun and sarcasm, but a Pakistani journalist has sensed a huge conspiracy behind India's love for Shah.
First, a little introduction of the journalist in question. Ahmed Quraishi is a popular columnist and political commentator in Pakistan who hosts a talk show on Neo News Channel, which tackles hotly-debated political issues in Pakistan and the world.
Quraishi recently chose Taher Shah as the burning national issue and this is what he revealed to Pakistan in a 3-minute monologue:
While Pakistan is having fun with Shah's latest song, which at best is a joke, many countries, especially India, are using it in an entirely different manner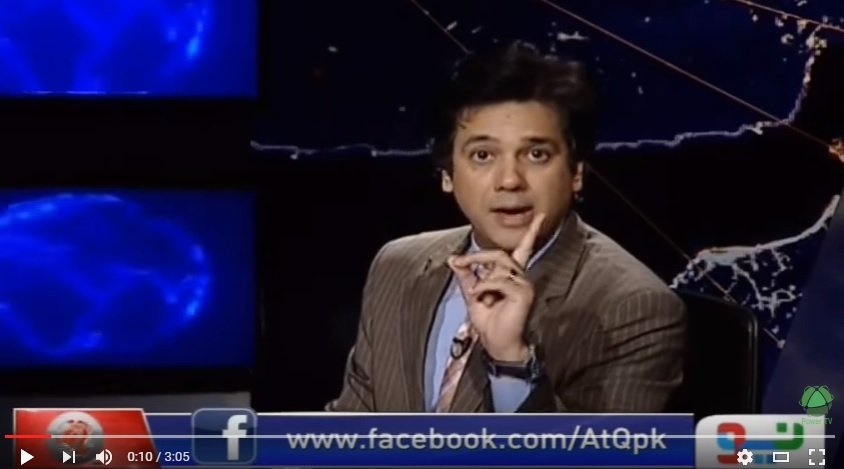 Educated people, even those in think tanks, have left aside all work and are sharing the link to Shah's masterpiece

They are doing it to claim that the song is all there's to Pakistan and its pop culture
Nothing good in Pakistan goes out to the world, but a song like this spreads like wildfire. Clearly, there is something very fishy going on

You want proof? Just watch these tweets by two Indians. (The anchor flashes the screenshot of a tweet on screen)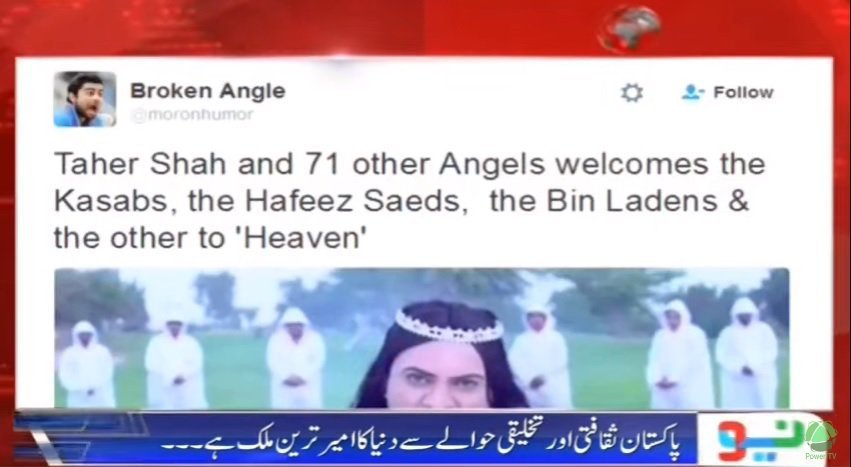 The first tweet is by an unknown Indian, but what about this? I have come to learn that this user is some famous film actress born to famous parents (Here, we see Twinkle Khanna's highly retweeted tweet)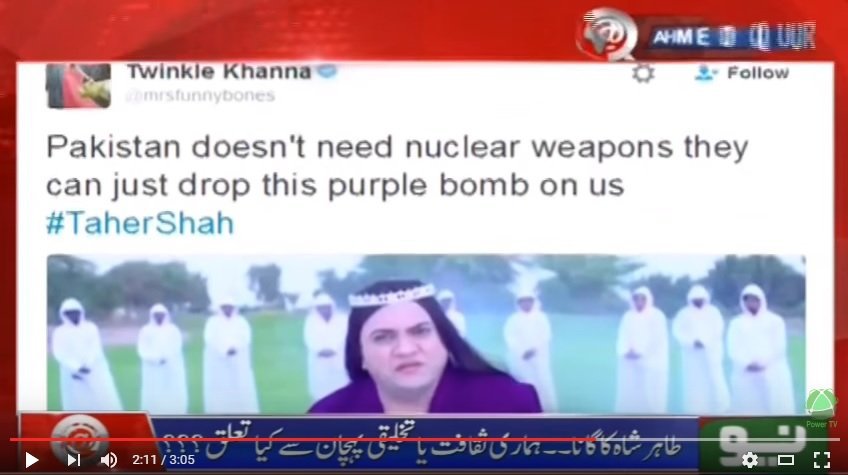 People who want to defame Pakistan have suddenly become active. If it's not true, why do they not talk about our awesome works?

You can watch the entire show here:


Well, Mr Quraishi, the great artistes in Pakistan you are talking about have indeed crossed the borders and become overnight stars in India. You need to know something about India's obsession with Nusrat Fateh Ali Khan or Farida Khanum, or even new-age artistes like Atif Aslam, Adnan Sami and Abida Parveen. In fact, many of your popular singers and artists have now become a fixture in Bollywood as well as the cultural scene.
All we can say is that after this tirade, you are totally capable of giving Taher Shah some stiff competition in the viral stakes.