An Australian TV reporter has come under fire for wrapping his arms around a female colleague live on air, sparking a barrage of criticism and comparisons with cricketer Chris Gayle who was recently involved in a 'sexism' row.
Hamish McLachlan, a Channel Seven sports reporter was forced to make an apology, after he hugged Monika Radulovic live on air as she tried to speak to the camera.
It was Radulovic's first day as weather presenter for Weekend Sunrise on Saturday, after the 25-year-old-model was named Miss Universe Australia in 2015.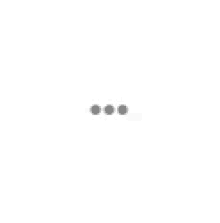 Radulovic was reporting from the Magic Millions horse sale on the Gold Coast with veteran sports journalist McLachlan, 40, who is a commentator of horse racing and Australian Football League.
As Radulovic began to talk about horses that would be auctioned at the sale, McLachlan stepped forward, wrapped his arms around her while he looked off into the distance, and spoke at the same time as her.
"Is this your first day?" he asked. 
With what appeared to be a joking frown, Radulovic pushed McLachlan away.
"Yes, Hamish. Professional please. My goodness," she was quoted as saying by the Sydney Morning Herald.
Radulovic and presenters in the studio began to laugh as McLachlan stepped away.
"I'm not Chris Gayle," he said. "It's her first day and she's flying."
Twitterati was abuzz with the incident and slammed McLachlan for his behaviour.
Chris Gayle, a West Indian cricketer, caused controversy last week and was fined for comments he made to sports journalist Mel McLaughlin during a Big Bash game.
After McLachlan made moves to distance himself physically from the awkward embrace of his colleague, he also distanced himself with an on-air apology with Radulovic by his side. 
"But more importantly," he said, turning to his colleague, "I apologise if I've offended you."
(With PTI inputs)
Here's the video of the incident
Feature image source: YouTube Screenshot