10 AM, Cleveland Clinics Court
'The King' LeBron James was standing in the far corner with his Cleveland Cavaliers teammates JR Smith and Kyrie Irving as the defending champions trained for the NBA season opener against New York Knicks in Cleveland.
They were taking three-pointers. JR to LeBron, miss. Kyrie to LeBron, miss. LeBron collects the ball, which skittled off the ring, and took another shot. Miss. At this point, people starting exchanging glances. Nine hours later, he was supposed to walk out at the Q Arena and collect his third NBA Championship ring. 
He can't miss. How did that happen? It's LeBron.
You see, LeBron James's story has mythological value. Raised in Akron, he is the son of Ohio - the prodigal son - returned from two years ago to break the city's 52-year jinx of not having won a major sports championship. LeBron rose from poverty to super-stardom. LeBron went off the streets and forced his school team St. Vincent-St. Mary's to play at the University of Akron's Rhodes Arena, where more than 5000 people wanted to see him live. He sold that arena out single-handedly. Now he does the same across America. LeBron is a four-time MVP. A three-time NBA Finals MVP. LeBron is being compared to Michael Jordan. LeBron is an enigma, a deity, a name which belongs in the pantheons of sport.
But three misses and a media interaction later, LeBron is suddenly human. He pulls out a journalist from the crowd and has a chat with him. He hugs another. Of his speech at the Q Arena, he says: "I've never had to prepare for anything like that. Just go off my heart and my heart feels good. Go from there." 
He speaks softly, he laughs a bit, he goes back to practice and then gets five jump shots right. Clean as a whistle. LeBron can't miss.
6:15 PM, Cleveland Cavaliers Locker Room, The Q Arena
No still photography inside the locker room, a sign says. Initially, there are no players, before a door opens. LeBron walks out, wearing a black bandana. He sees JR Smith looking at the food laid out for the players - almond butter and banana in whole wheat bread, chicken breast crusted with (more) almond, chickpeas, strawberries, blueberries, bananas, all shining.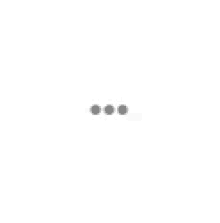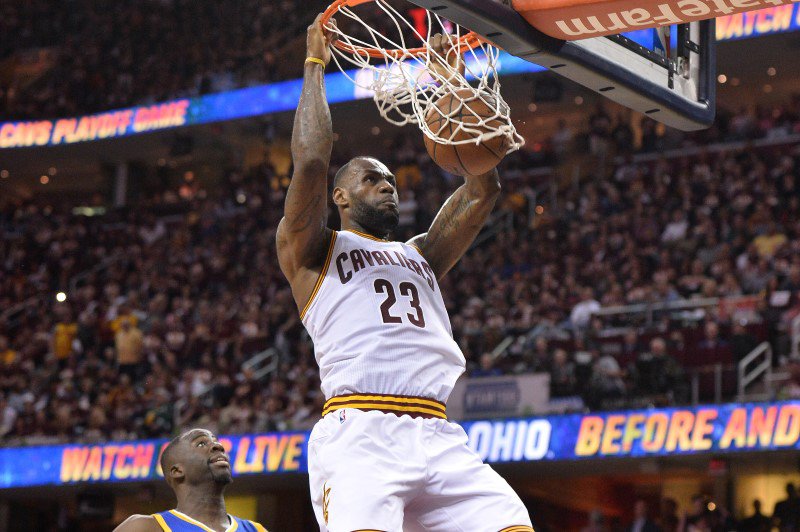 He soaks in the attention, walks up to his locker, picks up something, asks JR to bring the large speakers back in the room. Straight face - all 6'8" of him walking with the swagger of a champion. Minutes later, The Undertaker would walk past us and there's honestly no difference in how the two of them carry each other.
Just like the WWE Superstar, LeBron is capable of giving you the dead-eye stare. 
And then he suddenly laughs, coyly, as all eyes in the room turn to him. Then he teases a reporter: "That beard is rockin' man! Do you have a question?" and then quickly runs back into the interior room. Five minutes later, he comes out, whispers something into the ears of two players, chuckles, sits down in a corner and shakes his head.
This switching from divine presence to sudden childish behaviour is slightly baffling.
7 PM, The Q Arena, on court
LeBron walks out to a mighty roar. He's dancing, pulling off custom handshakes with all his teammates, and then waits for his turn to collect the ring and address the crowd. As soon as the mic is handed to him, he pauses, the crowd goes silent. He's slightly confused. This is not the LeBron we're used to seeing - the one who hesitates. LeBron doesn't hesitate. But he did, and ended his speech with: 
"Where else would you want to be tonight? Cleveland against the world...".
And then, back to God mode.
Cleveland decimated the Knicks 117-88. LeBron passed like a dream - he rushes towards the net, feints, and the next second the ball is with Irving who takes a three. Then LeBron powers past three Knicks players, including Derrick Rose, and dunks. 28 seconds later, he dunks again. Such speed, agility and grace for a big bulky man is stunning. At one point, he scored three in a row - the announcer going 'LeBrrraaaaawwwwn James!', louder, with every basket. He ended with 19 points, 14 assists and 11 rebounds - and blocks of tremendous quality. The expression on the face of those he blocks is priceless - they don't know what hit them.
Punctured between the four quarters, the crowd is treated to the videos depicting Cleveland's win last season.
LeBron crying, shaking his head in his giant hands. LeBron on top of a bus at the parade with 1.3 million people, despite Cleveland's population being 356,000. LeBron beating his chest, LeBron in an emotional outpouring.
And look down while the video's playing, and LeBron is staring up as well. Wide-eyed. A reminder to those who seem to forget - LeBron is, after all, human.
--
The writer is in Cleveland on the invitation of the National Basketball Association.