The Umpire is Bruce Oxenford and the device in question is the one he is wearing on his left arm.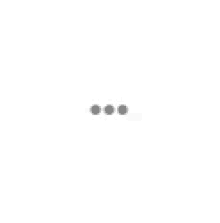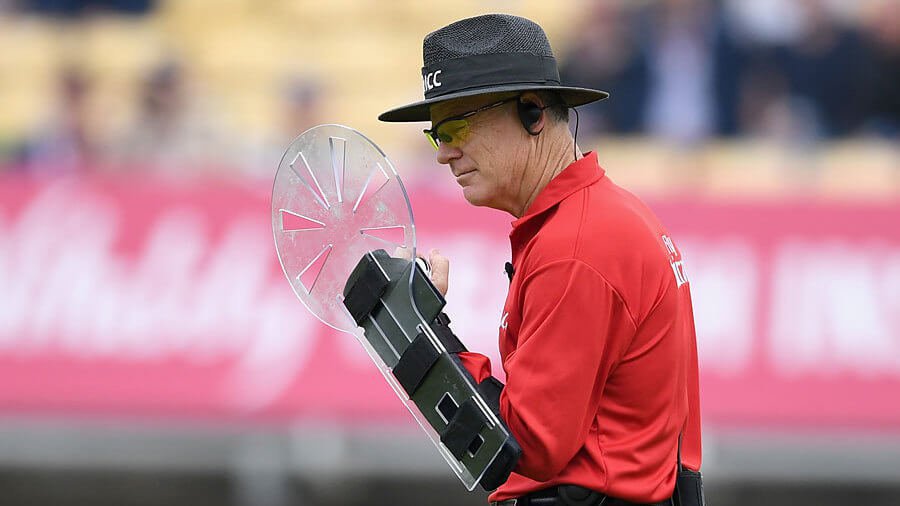 This isn't the first time he put on this equipment. You may have forgotten, but the man had this on during the World T20 earlier this year.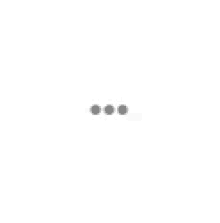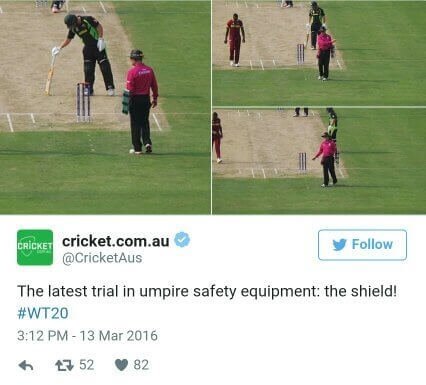 It also featured in the IPL.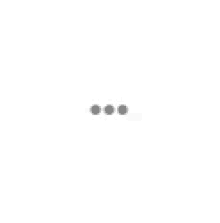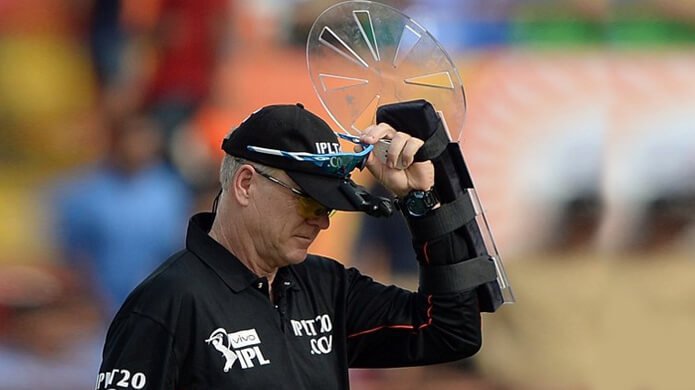 In fact, the Shahenshah-like armour also made its ODI debut in June in an England vs Sri Lanka match.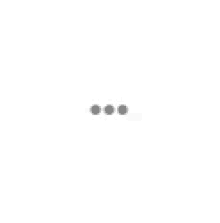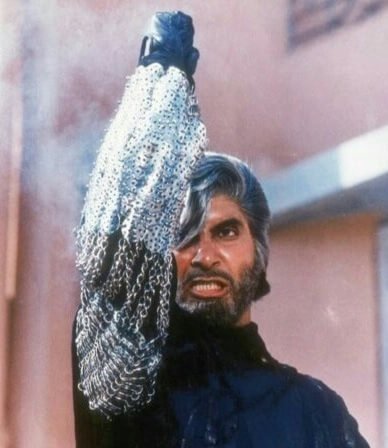 But this was the first time that he sported it during an ODI in India. 
While some had noticed its appearance before, not everyone knows what this thing is. Makes him look like a wannabe Captain America, if you ask me. 
Well, it is called a 'forearm shield' (kinda obvious, I know). Made of perspex and worn on the non-signalling arm, it is used as a protective device from straight drives shots that are aimed at the umpire.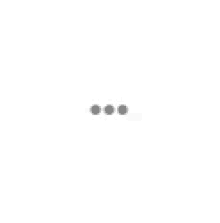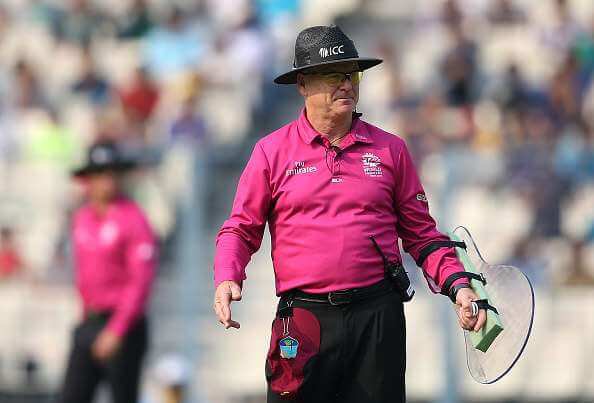 The question of umpire safety arose back in 2014 when an official in Israel died after being hit by a ball in the head during a league match. Umpires like John Ward started wearing helmets during games for safety. And you really can't blame them, can you? There are some great hitters of the cricket ball these days and given the speed at which their shots can travel, you have to be careful.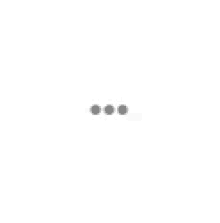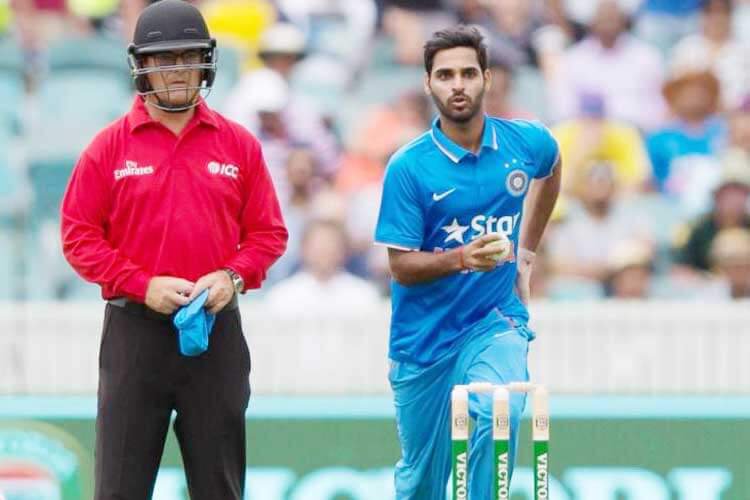 The device might look funny, but unless they have reflexes like this guy...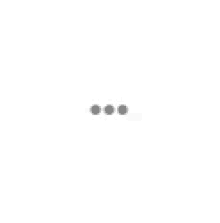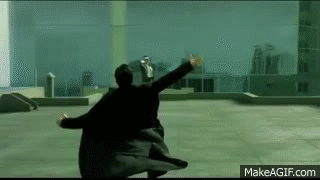 It is probably a good idea for other umpires to follow Mr Oxenford's lead and opt for something that will protect them from any physical harm.