The target was 286 in Mohali. It could have been more for the start New Zealand had. It should have been much less, considering New Zealand were 199 for 8 in the 38th over.
Question is, did it even matter how much New Zealand got?
If you cannot get Virat Kohli out early, the answer is a resounding no, 
New Zealand almost did. They kept a wide slip for Kohli early on and targeted him outside his off stump. Matt Henry got him to play a loose shot, a late cut that went straight to Ross Taylor. For a brief moment, Kane Williamson would have been delighted. They were about to dismiss Virat Kohli for a paltry six runs. But Taylor put the chance down.
The best laid plans of the Kiwis went awry.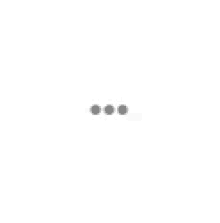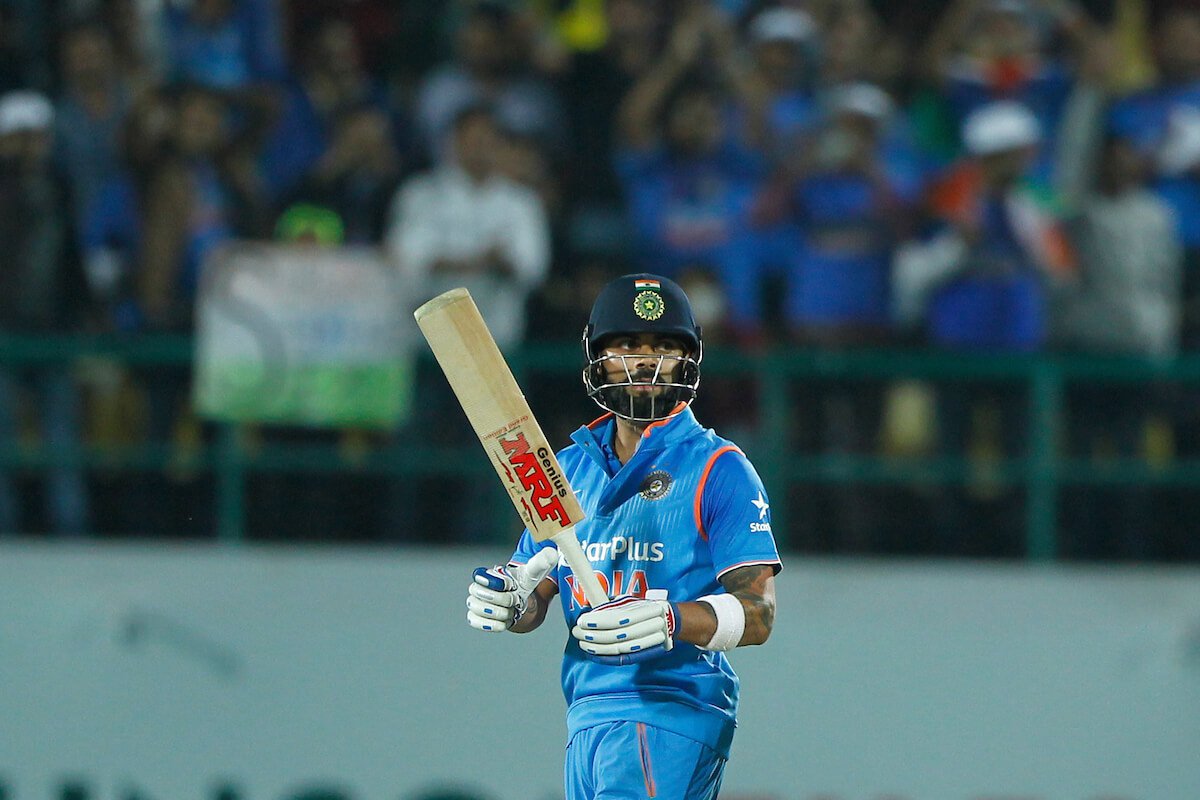 The reaction of Henry and Kohli said it all. Henry went down on his knees, clutching his head. Kohli, on the other hand, turned his back and just stared down at the field for a couple of moments. He looked up with a sheepish grin, pointed to Ajinkya Rahane -- at the non-striker's end -- that he had not realised Taylor was waiting there for that exact same shot.
He made an error in judgement during a run chase when the Indian team is becoming increasingly dependent on him to take them past the finish line. You could see in his eyes that he was going to buckle down. Goodness be damned if he was going to give New Zealand another sniff.
He did not. New Zealand did not even come close to getting him out after that point in the night. He would face 128 more deliveries, score 148 more runs -- and the cameramen made sure they captured that sheepish grin on Ross Taylor's face for the rest of the evening any opportunity they got.
As for how Kohli played his innings, there is really not much to talk about that we did not already know.
We could talk about how he paced his innings perfectly, taking his time to settle in with singles and doubles, with the occasional flawless flick of wrists or a picture-perfect cover drive.
But he has been there and done that.
We could talk about how he manipulated the field, playing square of the deep cover fielder when he was there to save the cover drive and playing in front of the deep cover fielder when he was moved to save the back foot cut.
But he has been there and done that.
We could talk about how his innings was all about finding the gaps with the precision of a trained sniper. About how it was about finding the boundaries and not clearing the ropes. His innings had 16 boundaries and just the one six that came in the 48th over even as MS Dhoni was turning back the years with massive hits from the other end.
But he has been there and done that.
We could talk about how often he converts a start to a century during a chase. This was his 16th century while chasing in an ODI and for the 14th time, his century in the 2nd innings resulted in an Indian win. Sachin Tendulkar managed it 15 times in his entire career. Kohli is the chase-master.
But you already knew that.
We could maybe talk about Virat Kohli will go on to break every record that Sachin Tendulkar has in ODI cricket. He has 26 ODI centuries in 166 innings. After 176 ODIs, Tendulkar had 12 tons and 5888 runs, while Kohli has already scored over 7400 runs. He is, in all likelihood, going to obliterate most ODI batting records.
But what is the point in that? Kohli would be the first one to tell you those comparisons are meaningless.
Well, this is becoming difficult.
We could maybe point out that the match-winning knock in Mohali on Sunday was just a stroke of fortune. Chances are, if Taylor had held on to that chance, India would have struggled to win. With the then out of form Dhoni and an inexperienced middle order to follow. He just got lucky, that lucky little lad from Delhi.
Turns out, that's the first thing he talks in the post match presentation.
"Bit of luck went my way. I feel sorry for Ross, it's never easy to drop a catch and then the batsman carries through. I've done that, and Brendon got 300 in Wellington. I know how it feels."
So what, we can't even nitpick anymore? Thanks for being all classy, Virat.
And there, just like that. Another century in a run-chase. @imVkohli has written this script so many times. Peerless.

— Harsha Bhogle (@bhogleharsha) October 23, 2016
As it turned out, it was yet another masterclass from Kohli that took India past the finishing line -- the emphasis firmly being on 'yet another.' The man has made a habit of scoring big in tricky run chases and he has been doing that with an alarming ease and a sense of control that has not been seen in history of the game. Sure, Dhoni and Michael Bevan did it in their own style as middle order batsmen.
But what Kohli is doing is nearly unprecedented. And soon enough, if that has not happened already, we will all be lost for words to describe his genius.
So instead of finding superlatives, maybe it's best to just sit back and soak it all in.