Lady luck has smiled on an impoverished young woman rubber tapper who has won the Kerala state lottery prize worth Rs one crore. 
Nabeesa, hailing from Kilimanoor village in Thiruvananthapuram district, won the 11th 'Stree Shakti' lottery which has Rs one crore as prize money. 
The windfall has come as a huge relief to her family, comprising her sick mother and a younger sister, who lost one of her legs in an accident some years ago, as they were finding it difficult to make ends meet.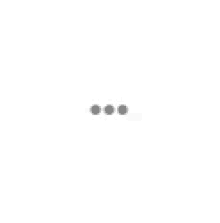 Nabeesa said she used to frequently purchase lottery tickets and had won a prize money of Rs 5,000 twice and Rs 1,000 several times. She wishes to purchase a few cents of land and build a small house using the prize money, besides setting up a stationery shop for her younger sister.
The weekly lottery scheme 'Stree Shakti' with the ticket prized at Rs 50 was started by the previous Congress-led UDF government early this year for raising resources to help underprivileged women. 
The amount collected from sale of the lottery tickets will be used by the government for welfare and rehabilitation of women, particularly the aged and the indisposed. The government plans to mobilise Rs 100 crore in a year from the scheme. 
(Feature Image Source: PTI)