In the first upset of the tournament, India's Siddharth Parikh today shocked multiple-time World Champion Peter Gilchrist in a closely fought battle 500-483 at 2016 IBSF World Billiards Championship in 500 long-up format.
Siddharth, who scripted the first century break in the competition, managed to win by 17 points towards the end after he compiled 147 to take initial lead.
Peter fought back strongly as he crafted a couple of close to century breaks to dismantle the early lead of Siddharth.
India's ace cueist and defending champion Pankaj Advani had a cakewalk victory over compatriot S Shankar Rao by 390 points.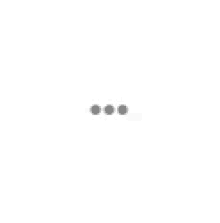 Pankaj also sketched a break of 208 points for a smooth return from snooker to billiards.
In another match, England's Robert Hall trounced India's B Bhaskar 500-287 after he posted two back-to-back century breaks.
Bhaskar took an early lead over Hall by posting century break break of 118 points, but the English player bounced back by scripting two century breaks with 116 and 113 points, to keep the Indian out of the game.
Bhaskar, however, lost a few chances to bounce back, but could not post any big break further. He ultimately closed the match in his favour by breaking 61 points.
India's national champion Sourav Kothari held his nerve to pull off 502-364 win over Myanmar's Aung Htay, who sent some jitters into his spine.
When Htay posted break of 132 points and moved ahead of Kothari, it appeared another upset of the day was on its way, but Kothari put his foot down firmly to see off Htay
Feature image source: IBSF