For a goal-shy tournament, Euro 2016 has seen some fantastic goals. Dmitri Payet's curler, Cristiano Ronaldo's back-flick, Gareth Bale's free-kick come to mind.
But on Saturday, a day where the football was extremely ordinary with all the teams opting to play safe and cagey, Xherdan Shaqiri lit up France with an absolutely stunning goal late in regular time to equalise against Poland.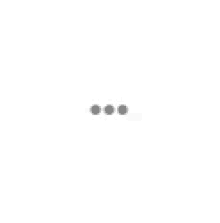 The man called Alpine Messi lived up to his nick-name. Shaqiri finally made his mark at Euro 2016 with an astonishing goal but was unable to savour the moment as they were knocked out by Poland on penalties on Saturday.
Jakob Blaszczykowski proved again he has the midas touch for Poland as the Borussia Dortmund winger gave his side a first-half lead in the last-16 clash.
Xherdan Shaqiri's spectacular second-half bicycle kick levelled for Switzerland and with the scores 1-1 after extra time, the went into penalties.
Watch the goal for yourself and marvel at the technique:
It was reminiscent of a strike by Rivaldo for Barcelona against Valencia when the Brazilian controlled a pass on his chest with his back to goal and volleyed the ball over his head into the net.
Shaqiri added: 
It was a great goal but ultimately it didn't prove much use. My goal pushed the team more, it was an important goal for me. It was a beautiful goal and I am always proud to score for my country, but we are out and I am disappointed.
With agency inputs