At a time when the JNU crisis is attracting speakers and intellectuals from all over India, Baba Ramdev, Yoga guru and founder of Patanjali Ayurved Limited, is also planning to make his presence felt on the campus with a Yoga camp. 
This was confirmed to ScoopWhoop by chief spokesperson of Ramdev, S K Tijarawala who said no formal process to conduct the event has been started yet. 
"Yoga is for all. It stimulates a person to to lead a happy, tension free and healthy life. We do it everywhere and this is a coincidence that we are planning to do it in JNU," Tijarawala told ScoopWhoop. "There's no question of Yoga being for only few people. We are thinking about when and how to do it."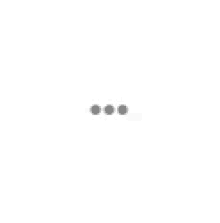 Ramdev's plan to conduct a Yoga session in JNU achieves significance at at time when two JNU students are in custody and eight students of the university including JNUSU president are facing charges for sedition and criminal conspiracy. 
JNUSU Vice-President Shehla Rashid said there's no problem in his coming to the campus if he's coming through a private platform. She clarified that the union hasn't discussed the matter yet and was stating her personal view.  
"Last time we opposed his presence because he was invited as a key note speaker in an academic convention for which he was not qualified. I don't have any problem if he comes as an individual and conducts Yoga. Subramanian Swamy and other BJP/RSS leaders also keep coming here," she said. 
In December last year, JNU students had vociferously opposed the invitation to Yoga guru Ramdev as a keynote speaker at the valedictory ceremony of the "22nd International Congress of Vedanta" terming it a "silent right-wing onslaught" on the university.
While the university administration had withdrawn the invitation, Ramdev had denied confirming his presence at the event. 
RSS-inspired student wing Akhil Bharatiya Vidyarthi Parishad (ABVP) is more than happy to welcome the Yoga guru. 
"As a joint secretary of JNU students union' I welcome Baba Ramdev on JNU campus. The university is a democratic space and everyone can come to debate and discuss and to practice Yoga," JNUSU joint secretary and ABVP member Saurabh Sharma told ScoopWhoop. 
While stating that there's no confirmation from Ramdev's side about the date, Sharma said the Yoga session will help students to deal with stress and health issues. 
"Students usually find themselves caught up in their research and studies, often overlooking their health. I think a Yoga session will help students to focus on their health and the peace of mind," he said. 
The teacher's body of JNU said they haven't discussed the issue yet. 
"We don't know anything about it. I can't tell you the official position of JNUTA now because we only take stand after discussing the issue with all office-bearers. How can we tell our stand when we haven't met to discuss?" Jawaharlal Nehru University Teachers Association (JNUTA) President Prof. Ajay Patnaik told ScoopWhoop.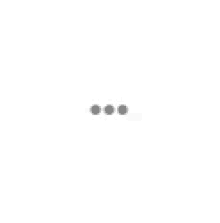 The convention in December was organised by the university's Special Center for Sankrit Studies in collaboration with the Institute of Advanced Sciences, Dartmouth, USA and the Center for Indic Studies, University of Massachusetts, Dartmouth. 
Asked about the last year's opposition to Ramdev's invitation, the ABVP member Sharma said, "Leftists groups had said Ramdev was not qualified to deliver the speech at JNU." 
"Some people on the campus want to have only one side of the debate," he said. 
Feature image source: Facebook