Facebook is soon to provide its users an option of translating their post in 44 different languages to address its 1.5 million users who speak plethora of languages.
Facebook is testing its 'multilingual composer' across the social media's general population to ensure effective instant communication among users across the world by facilitating an option of instantly translating their post into their native language by selecting from the 44 languages, reports WIRED.
The translated post will automatically show up in your news feed in your preferred language.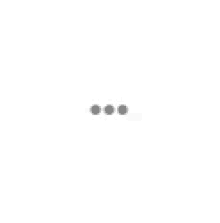 Businesses and celebrities could already use the multilingual composer through Facebook's Pages service. It will be available for the general users for the first time.
"People use Facebook to communicate and share in many different languages. In fact, 50 percent of our community speaks a language other than English. Most people don't speak each other's languages. Given that, we're always thinking about ways we can help remove language as a barrier to connecting on Facebook." Facebook told MeshRepublic.
To use the feature, you write a post in the language you use and then select a language from the drop down menu that will appear close to the post. Facebook will auto-fill a translation of the original message in the selected language and your message will automatically appear to each user in the language they frequently use to communicate.
Facebook is also focused on improving the machine translation that currently only translates posts in a semi-effective manner. 
(Feature Image Source: Twitter/@NiemanLab)