At 41st Toronto International Film Festival, filmmaker, Karan Johar had a striking conversation at Glenn Gould Studio.He talked at length about empowering writers in the movie making business and about the changing times where now a Movie star is no longer the King. While the writer is the backbone of the movie claims the director, as reported by PTI.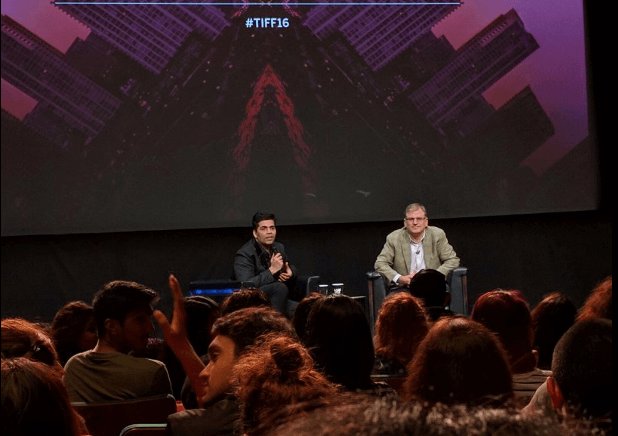 KJO further magnified the conversation with his famous wittiness and punchy one liners. While talking about his upcoming movie Ae Dil Hai Mushkil he said, "The Film is an ode to myself without being self indulgent. It is about the angst of falling in love without reciprocation. I am the brand ambassador of that emotion. Every tear that you shed ( When you watch the film) is a dollar in my account. You weep and I laugh all the way to the bank."
He further spoke about his life and times as a film producer, director and entertainer, in his ebullient form he captured the audience in Toronto on a gloomy Saturday evening.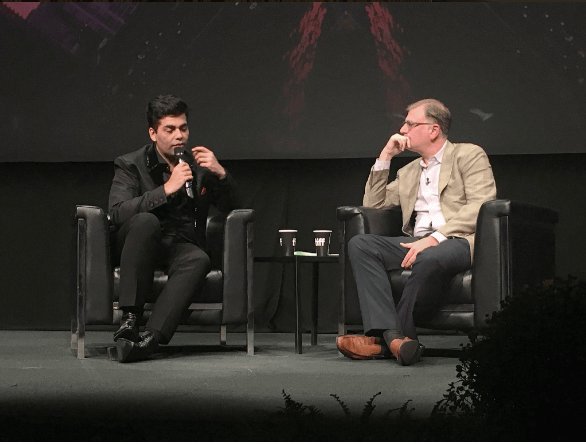 Acknowledging the growing relevance of Bollywood as a dynamic industry, he talks about the success of Kapoor and Sons which had a character of a gay protagonist,"The success of a film like Kapoor & Sons is proof that the audience is evolving faster than the filmmakers. Many of us in the industry, including me, are caught in a time warp. Six actors rejected the role because they were scared to play a homosexual character. Fawad Khan, who took the part and owned it, is not only a great actor but also a brave one."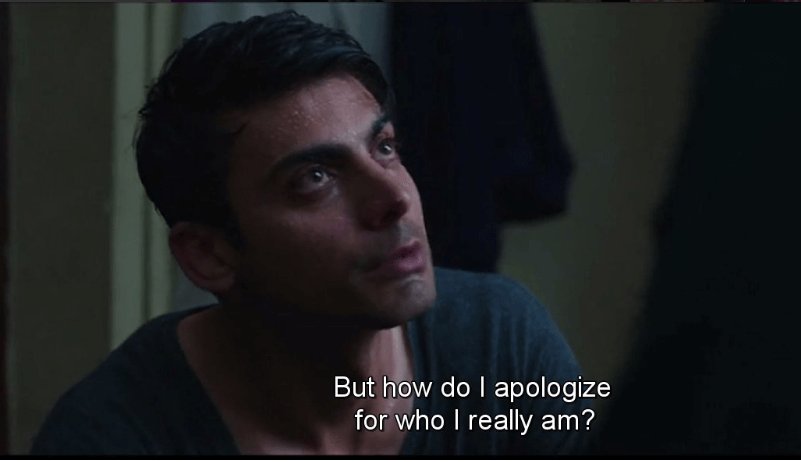 Talking about his love for film music he said, "Why do you a need a therapist when you have Hindi film songs?" Karan is all geared up and excited about his upcoming Diwali release.
Watch the teaser:
(With PTI Inputs)