Every night when the clock ticks 9, the TV volumes turn up as the 'voice of the nation' Arnab Goswami begins his TV debate show, 'The News Hour'. For those who have been keenly following his show, it would be extremely difficult to imagine a gentler, quieter and calmer version of Arnab Goswami.
But here in an exclusive lighthearted interview with Red FM, the Editor-in-Chief of Times Now showed his other side where he was seen gently talking, smiling, laughing and enjoying.
Here are some of the best bits of the interview where for a change, he wasn't asking the tough questions: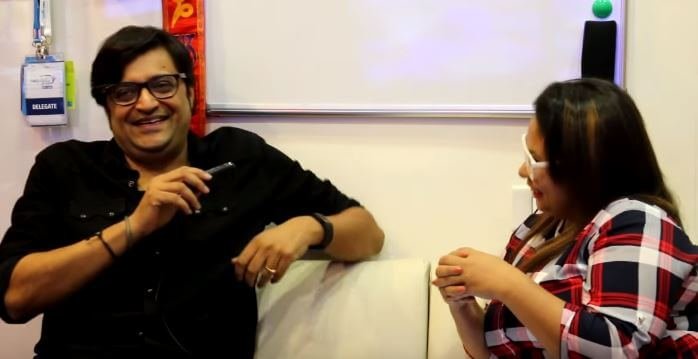 You won't believe I am a good listener, which you may not agree. But when I sit with my friend, I talk less and listen more.
Sometimes when I meet people at social functions, they ask me, "Is everything alright, why aren't you shouting?"
I am a normal person, a normal family man, with a normal life. Except news, I have no other interest.
No one gives me royalty but they make spoofs of me, I am quite flattered. It's good, good fun.
In the last 7-8 years, my school hobby - debating, has become my career.
I really don't know how the line 'Nation wants to know' came up. But now, I have become so conscious about it that before I speak, I start thinking, "Should I say it or not, will it be misunderstood again?"
For full interview (in Assamese):