If Manchester United fans have been put to sleep by several dull seasons of late they are about to be awoken by the arrival of the strutting Swedish superstar Zlatan Ibrahimovic.
The giant striker with an ego as great as his astonishing talent said Thursday that he would be joining coach Jose Mourinho's bid to take United back to the top of English football.
A player who stands 6ft 4ins tall (1.95m) and has a black belt in taekwondo, he has scored some of the most eye-catching international goals, from his back-heel against Italy at Euro 2004 to his breathtaking overhead kick from 35 yards against England in 2012.
Born in a difficult neighbourhood of Malmo to a Bosnian father and Croatian mother, Ibrahimovic has never forgotten where he came from while enjoying a glittering career.
On his international retirement last week after a disappointing Euros, where he had promised: "The legend can still deliver," he once again evoked his tough background.
"It's a nice story because where I came from, what people call the ghetto, and I made that country (Sweden) my country."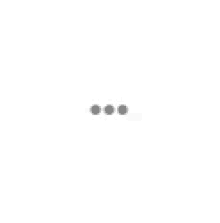 Swedish fans will remember his 62 goals in 116 international matches.
But he is a consistent goalscorer at club level too, a leader on the pitch and in the dressing room and recently won his 11th league title, a fourth straight French championship with PSG following two titles at Ajax, three at Inter Milan, one at Barcelona and one at AC Milan.
There were also two with Juventus that were revoked because of a match-fixing scandal.
Nobody in Manchester should expect any modesty from Ibrahimovic.
On signing off from Paris Saint-Germain with a Cup win he was visibly pleased with himself: "It's mission accomplished. I didn't learn to speak French but I've won everything. I came, I saw, I conquered."
Feature image source: AFP