"My future is written...."
Ah Zlatan, you tease!
Swedish striker Zlatan Ibrahimovic said Thursday he has chosen his next club but would not give away the name even though he praised Jose Mourinho who is on the verge of becoming Manchester United's coach.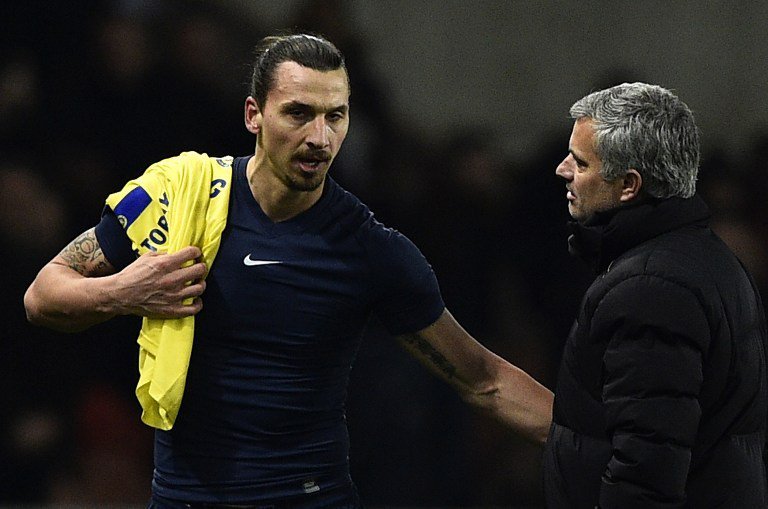 "Yes I have made my choice," said Ibrahimovic told a press conference at a training camp near Stockholm for the Swedish national team ahead of Euro 2016.
He said he had decided "long ago." But the 34-year-old dodged all questions about whether that team was Manchester United.
Ibrahimovic, who has left Paris Saint-Germain, has been strongly linked to a move to the English Premier League.
Asked what are the options he is considering:
"There are concrete offers from England, Italy ... all countries. There are even some from outside Europe. There are many, many alternatives."
On what Mourinho's move means to United:
"I think it's a great move. You want action, you bring Mourinho. I believe he's the man to bring them back to top. Wherever he went he won."
On asked whether he was tempted to work again with Mourinho, with he worked with Inter Milan :
I had a fantastic time with him, when I was working with him. So, working again with him... When I left Inter with him I said we had a short time together ... If we will work again I don't know
And here's Zlatan in all his cheeky glory.
Zlatan Ibrahimović when asked if there is an offer from Manchester United. #MUFCpic.twitter.com/pcdGKjbqhE

— Manchester United (@MUFCScoop) May 26, 2016
Well, United fans, all you can do is wait.
With AFP inputs