While there is nothing unusual about coaching institutes proudly flashing their list of toppers after every competitive exams, two coaching centres in Kota, Rajasthan, have embroiled themselves in a controversy by simultaneously claiming the top spots in the recently released AIIMS-MBBS 2017 results. 
Which are these institutes?
While AIIMS does not release the list of toppers, the names that emerged in the media are Nishita Purohit, Archit Gupta, Tamoghna Ghosh, Nipun Chandra, Harsh Agarwal, Rishav Raj, Harshit Anand, Rinku Sarmah, Abhishek Dogra and Manish Moolchandani who have secured all-India ranks of 1, 2, 3, 4, 5, 6, 7, 8, 9 and 10 respectively.
Kota's Allen Career Institute and Aakash Educational Services Pvt Ltd (AESPL) both released lists on Thursday boasting of candidates in the toppers' list.
While Allen claimed all the top 10 candidates are from their coaching centre, Aakash claimed several common names in its top 12 list.
As per Aakash, Tamoghna Ghosh, Nipun Chandra, Harsh Aggarwal and Abhishek Dogra were its regular students. The institute also claimed part of the credit for Nishita Purohit, Archit Gupta, Harshit Anand, Rinku Sarmah and Manish Mulchandani saying they took distance courses for this institute.
These images will show you both institutes are simultaneously claiming top slots (the circled images are the common names):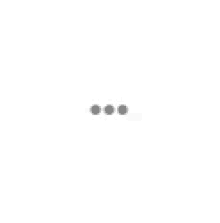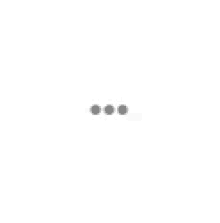 A dirty game?
It became so bad that a press conference was organised where some students specified which institute they went to.
The reasons for this credit game are pretty obvious. The business of coaching in India is said to run into crores of rupees and top slots in exams get more candidates enrolling in.
Many Kota institutes are accused of "buying" the best students by offering financial incentives, free accommodation and best teachers to ensure top ranks. 
A Hindustan Times article has also pointed out that it's odd that all toppers are from one Kota coaching school, saying that perhaps the institute has figured out a pattern by carefully studying the questions of last few years. It said that it could be a flaw of AIIMS that sets their question papers in a way that it does not change very often despite regular breakthroughs taking place in the field. 
There has been accusations of paper leaks also:
Anand Rai, a doctor who is considered instrumental in blowing the lid off the Vyapam scam in Madhya Pradesh, made a sensational allegation of a leak of this year's AIIMS entrance question paper on May 31. 
Rai posted images of leaked question papers in a series of tweets, following which AIIMS constituted a committee to probe the matter. A CBI raid was carried out at a few places across the country that suggested that a candidate did indulge in cheating with the help of officials at an Uttar Pradesh centre.
And now with the battle over toppers, this tweet by Dr Rai perhaps shows best how sad the situation is:
.