There's no denying that the matrimonial market in India is big. And tapping into the burgeoning market, there is a new entrant in town which has created quite a buzz on social media. 
Launched about a month back, Promatch boasts of being India's first professional matrimony app which uses your Linkedin profile to find your life partner. At a time when when caste and religion have divided the marriage market, Promatch works on a totally different parameter. 
''With Promatch, we aim to make a formal platform where using your LinkedIn profile you can discover people from the same profession, same income group or even the same company for a meaningful relationship''.
This unique startup founded by husband-wife duo, 28-year-old software developer Akshay and 26-year-old Dipali, has come, as per the couple, after a thorough study of India's culture and a failed attempt at launching a dating app.
''Presently, given India's cultural system, it is very difficult to find a partner through dating apps or matrimonial sites. On the one hand, dating apps are unreliable and full of flirts and on the other hand the matrimony ones are orthodox, limiting and mostly used by parents," Kumar Akshay tells ScoopWhoop News.
It's then that they struck upon this idea to build this app.
''So why not create a middle ground, take the usability of dating apps and reliability of matrimony apps,'' says Akshay on how Promatch finally came to being.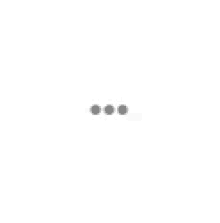 So what's the app all about?
With this app, people can register on the app with their LinkedIn profile and search people on the same profession, city and even the same income group. As an initial offer, the first time users get a 30 days free trial and thereafter, the monthly plan starts from Rs 300. 
(Here's where you can register yourself: http://bit.ly/promatchapp)
But the app has received a bit of backlash on social media for choosing life partners based on the basis of the money they earn. But Akshay dismisses the charge.
''But isn't that normal? Whenever two people meet and plan to marry, they always seek the same level, especially the financial status per se. This app filters people according to the salary bracket. When people usually meet, they don't disclose each other's salary right away, but they also want to know and unconsciously try to figure that out. Don't people ask, 'wo ladka kya karta hai, kitna kamata hai (Who is that boy, how much does he earn)? So, let's be clear about it'', says Akshay.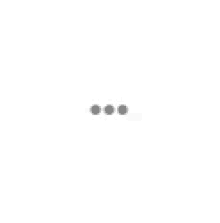 The app also boasts that it will save people from fake profiles and match them with genuine people unlike other dating and matrimonial apps. 
''Before registering a person on the app, we make sure we check everything thoroughly. For example, unlike other apps, adding a picture on this platform is mandatory and since the profile is linked to LinkedIn, the trust factor is maintained. LinkedIn itself has its own algorithm and it filters out fake profiles'', Akshay tells ScoopWhoop News.
Is the youth liking this app?
''On a daily basis, we get around 100-150 registrations. As of now, there are about 10,000 downloads. But more than that, people are talking about it both online and offline. In fact, I have been getting calls from Indian parents who are living abroad and want to register their children on this platform. So, we are soon planning to go global," Akshay said on a hopeful note.
But in the end, won't it become just another platform like others?
Yes, it will! But it's going to redefine how people who are in their 20s and 30s perceive matrimony platforms in the future. Besides it's very user friendly and engaging and definitely a middle and better solution than the existing ones, said Akshay.