The Enforcement Directorate (ED) has registered a money laundering case to probe alleged irregularities in the 2016 Bihar toppers scam case related to the state school examination board.
Officials said the agency has booked a criminal case against a total of eight people, including former Bihar School Examination Board (BSEB) chairman and four principals, under the Prevention of Money Laundering Act (PMLA).
The central probe agency took cognisance of a Bihar Police FIR and the findings of the Special Investigation Team (SIT) to register its own Enforcement Case Information Report, the ED equivalent of a police FIR.
They said the agency will probe the possible 'proceeds of crime' generated by the accused and the alleged subsequent creation of illegal wealth by them.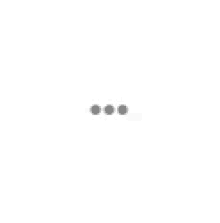 The scam had rocked Bihar in June last year after Ruby Rai, a student of Vishun Roy College in Vaishali district who had topped in the arts category, failed to answer basic questions and went on to describe political science as 'prodigal science that taught cooking.'
Embarrassed by the irregularities, the state government had ordered a SIT probe in the matter.
Former Bihar School Examination Board (BSEB) Chairman Lalkeshwar Prasad Singh, his former JD(U) MLA wife Usha Sinha and Secretary cum Principal Bachha Rai of Bishun Roy college in Vaishali, alleged to be kingpins of the racket, are among 21 persons arrested in the case so far.
The Enforcement Directorate is expected to soon record statements of the accused and also attach their assets under the PMLA law.
(Feature image source: PTI)