New Delhi:  On Friday evening, class 12 student Manish Khari left his home for a walk after having an early dinner. When he didn't return, his parents and neighbours set out to look for him. While the search was on, the parents were reportedly tipped off that Khari was seen with his neighbourhood Nigerians.
What followed was a horrific sequence of events that led the residents of the society to barge in the house of five Nigerian students pursuing a degree from Noida International University, and conduct a search in their premises.
The locals suspected that Khari had been "eaten up" by the Nigerians. 
Till that night, B-14 in Greater Noida's NSG Black Cat Enclave was home to five Nigerians. Today, the students find themselves in police custody to "save them from the mob".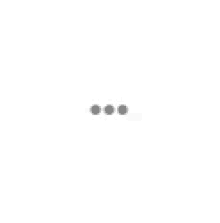 "They were armed with sticks and other weapons. Locals searched the house thrice and looked up in the fridge. Finally, the locals called the police and a search was conducted by police as well. Who gave the locals authority to enter someone's house and search it? " Abdou Ibrahim, former president of Association of African Students in India, told ScoopWhoop News.  
With the crowd growing agitated, the police arrested the five Nigerian students and took them to Greater Noida's Kasna police station. This was done "only to save them from the mob",  Ibrahim added. 
"We got them out in the midnight and took them to safer location. The students didn't even know the missing boy," he said. 
Back at NSG Black Cat Enclave on Saturday morning, Khari returned home in an inebriated condition. After spending some hours at home, he complained of cardiac pain and started vomiting. While the family took him to a local private hospital, Khari's condition worsened and died. 
According to a Times of India report, a doctor at Greater Noida's Yatharth Hospital said the deceased was admitted in the hospital with "overdose of drugs."The family alleged that Khari was intoxicated with drugs by Nigerian students.  
Sujata Singh, Superintendent of Police (Greater Noida-Rural) said the police has registered a case under Section 302 IPC (Punishment for murder) on the basis of complaint filed by Khari's family. However, no arrests have been made in the case due to the lack of evidence against the five Nigerian students, she added.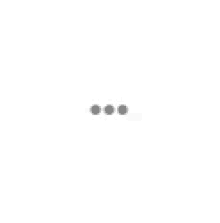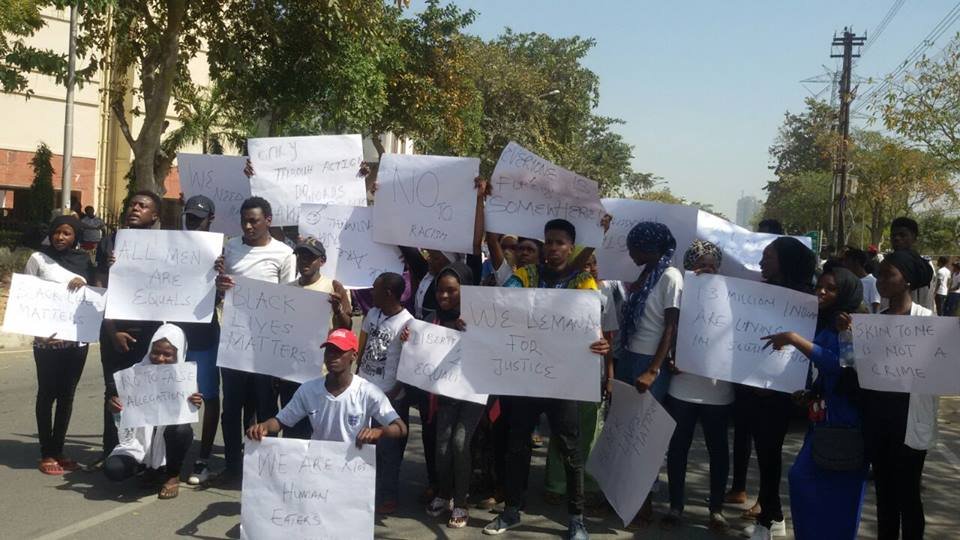 "The autopsy by the private hospital is inconclusive and we have sent the viscera to Lucknow. We have also received inputs that the victim used to have drugs and had a medical history. We are investigating every angle," Singh told ScoopWhoop News.
On Sunday, dozens of residents from various African countries assembled outside Kasna police station in Greater Noida accusing police of falsely implicating Nigerian youth in the case. Holding placards reading 'Black Lives Matter', 'Say No To Racism, Skin Colour Is Not A Crime', the protesters accused police of bias and demanded murder charges against the students be dropped. 
Meanwhile, Ibrahim, who along with other African community members are taking care of the five Nigerian students, said that they demand a fair inquiry into matter. He also said the Nigerian government has been informed about the incident and they are following the case closely. 
"Racism is very much a reality in India and this is why many Africans don't mingle with locals. They stay within their community. The society views us with prejudice due to our colour and whenever something untoward happens, they know whom to point finger at," Ibrahim, who's himself a student and has been living in India since last three years, shared.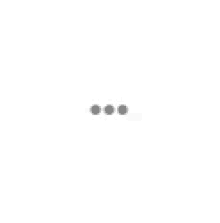 "We are tired of the promises made by the Indian government," Samuel T. Jack, President of Association of African Students in India said in a statement on Monday. 
Stressing on the Indian government to take "concrete steps to protect the lives and properties of all African students in India", the AASI threatened that they will write to African Union to cut all bi-lateral trade ties with India if the Indian government fails on its promises. 
The AASI also said they will ask students from different countries of Africa to stop making India their study destination with immediate effect and highlight the issue with various heads of state of African nations. 
"We will call for a nationwide protest inviting all international media houses," Jack said. 
Feature image source: PTI/File Photo