Claiming that the Greater Noida incident was a "hate crime", an association of African students on Tuesday demanded that they be provided adequate security in the country.
 "In Greater Noida, they (locals) say that Africans 'we don't want you to be here anymore'. These are actually hate crimes towards African community. Africans are not secure in this country," Association of African Students President Samuel Jack said. 
He said Africans may not come to India for studies due to safety concerns in the wake of such incidents. "I urge them (Africans), wherever they are, to stop making India their destination of study until and unless there is proper security," he added.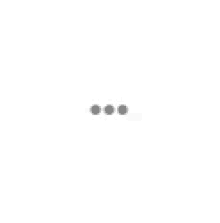 Jack claimed that the alleged attack on African students last night was mobilised by local youths and police have arrested six of them while two others were absconding. Four Nigerian students were allegedly attacked by residents who took out a candle-light march for a 17-year-old boy who had died last week due to suspected drug overdose. 
The boy's parents had alleged that the foreigners had kidnapped him and given him drugs which led to his death. One of the injured Nigerians alleged that he was assaulted for no reason. 
"I don't go to club in this country. I don't drink. They assaulted me for no reason. I don't know what to say. They do not want us to be in this country," he claimed. 
External Affairs Minister Sushma Swaraj said the central government was taking immediate action and that she had spoken to Uttar Pradesh Chief Minister Yogi Adityanath who had assured her of a fair and impartial investigation into this "unfortunate" incident.