Former Australia batsman Brad Hodge has apologised to Virat Kohli for comments suggesting the India captain missed the fourth test in Dharamsala to rest his injured shoulder ahead of the Indian Premier League Twenty20 campaign, starting next week.
Kohli was ruled out on the morning of the series-decider against Australia after failing to recover from the injury he sustained in the third test in Ranchi, leaving Ajinkya Rahane to lead India to an eight-wicket victory.
"You would think that your captain would get out there and get amongst the fight and get in there," Hodge, who will coach the Gujarat franchise in the IPL, told Fox Sports while discussing Kohli's absence from the crunch clash.
"You'd hope as a sportsman that he's seriously injured.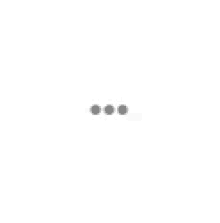 "Because if you miss one game of test match cricket and you're fronting up the next week for RCB (Royal Challengers Bangalore) versus whoever... you'd be pretty dirty if he didn't front up to a test match and try and win a valuable series against Australia."
The 28-year-old Kohli said on Tuesday that it would take him a few weeks to be 100 percent fit. He leads the Bangalore side but is likely to miss the start of the IPL when his team take on defending champions Hyderabad on Wednesday.
Hodge was heavily criticised in India for his comments and opted to address the situation on social media.
"I take this opportunity to apologise to the people of India, cricket fans, the Indian national cricket team and particularly Virat Kohli for my previous comments," Hodge said in a lengthy apology on his verified Twitter account.
"My intention was never to harm, criticise or be derogatory toward anyone. They were intended to be light-hearted comments with the utmost respect to the Indian Premier League which I have thoroughly enjoyed through the years.
"The public and fans have every right to be upset, and the backlash I have received has certainly driven this home."
The hard-fought series between the world's top two sides also witnessed plenty of on-field acrimony, with Kohli declaring that his friendship with Australia's cricketers was over.