The gondola cable car tragedy that claimed the lives of seven people including a family on four in Gulmarg, Jammu and Kashmir, on Sunday has been blamed to be an 'act of god' by the company's management.
Speaking to IANS, Riyaz Ahmad, General Manager of the project said that the allegations that the company violated the Standard Operating Procedure (SOP) were false.
"We don't operate the gondola during high velocity winds and there is an inbuilt safety mechanism in the system that automatically stops the operation whenever there are gusty winds. What happened yesterday was a great misfortune because of an act of God," he told IANS.
A probe has been ordered by Chief Minister Mehbooba Mufti who also announced an ex-gratia relief of Rs 5 lakh to the next kin of the killed.
Family vacation turned into a nightmare
The family of deceased who hailed from Nagpur but were based in Shalimar Bagh in Delhi were identified as Jayant Anderaskar, his wife Manisha and their daughters Anagha and Jhanvi while the three other locals who also lost their lives were identified as Mukhtar Ahmed Ganie, Javed Ahmed Khandey and Farooq Ahmed. Besides, another 150 stranded people were rescued.
The family had come to Jammu and Kashmir on 22 June for a vacation.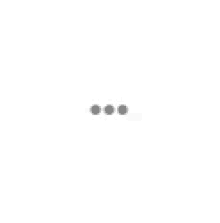 Describing the tragedy to IANS, Ahmed elaborated that the cables derailed when a branch of a pine tree which was hit by another pine tree that was uprooted by an unexpected gush of strong wind fell on the cable. As the system suddenly halted, the cabins started swinging dangerously that led to the shattering of the car's glass.
"After the glass shattered, the occupants were thrown out of the cabin because of the way the car was dangerously swinging," Ahmed told IANS.
This was the first such disaster in the ropeway project that has around 18 towers and 36 cabins. It is a joint venture of the Jammu and Kashmir government and a French firm.
Again an act of god?
Earlier, a similar statement was issued by IVRCL infrastructure, the company behind the collapsed flyover that claimed the lives of 18 people in Kolkata in March 2016.
Claiming it to be 'an act of god', the company dismissed the reports of alleged tampering with the tendering and lack of proper planning behind the tragedy.  
(With inputs from PTI)
(Feature image source: PTI)