In a horrific incident that has brought global shame to India as a tourist destination, a young Swiss couple was attacked by a group of youths in Fatehpur Sikri, Agra, on October 22 with stones and sticks.
Quentin Jeremy Clerc and his partner Marie Droz, both 24, were reportedly assaulted by the youths insisting to click selfies with the woman, to the extent that Clerc ended up with a fractured skull while Droz a broken arm.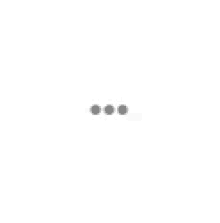 The incident has caused outrage and concern among Indians and prompted the government into action. While external affairs minister Sushma Swaraj has sought a report from the state government, two senior ministry officials met the Swiss couple. The couple was also provided medical help at a premier Delhi hospital.
The incident has come as a jolt to India's global reputation, especially because many countries already have damning things to say in their advisories for travelling in India.
But could this incident have been avoided? 
Perhaps yes, if authorities paid any heed to what tourists have been going through in Agra for years.
Agra draws lakhs of tourists from foreign countries every year for the magnificent Taj Mahal, which is often the beginning of their tourism experience in India. A visit to the nearby Agra Fort and Fatehpur Sikri, some 40 kilometeres away, is often clubbed in.
These numbers will tell you how popular it is:
However, the numbers have been dwindling since 2012. Part of the reason is that the Nirbhaya rape case that echoed in international media brought down the number of overall visitors to India by 35%.
But in Agra, the fall in numbers has been attributed to another reason: that of unscrupulous cheats and touts posing as guides harassing foreign tourists for years. They molest the tourists, snatch things from them or just cheat them by selling tickets and goods at inflated prices. Snatching in fact is so common that it has earned a name - lapkagiri.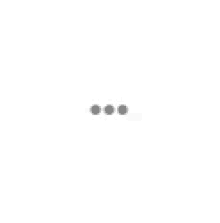 This report from as far back as 2008 -  a year after a shocking case where two Japanese women were drugged and raped in Agra - notes how tourists regularly wrote damning comments in the Visitors' Book at Taj Mahal vowing never to return again. The report listed several incidents around that time. A Russian woman tourist was shot dead in an Express train on the Agra-Jhansi stretch after gunmen entered the AC compartment. Another Russian woman had acid thrown on her face when she was returning to her hotel after dinner on Mall Road. A Malaysian woman was molested while tourists from the Philippines and West Europe had their camera, currency and credit card snatched.
This horror continued in the following years, even though the latest attack on the Swiss couple is one of more severe ones in recent years. In 2013, a British tourist injured herself after she jumped off her hotel balcony fearing a sex attack. Last year, a Russia woman was harassed at Akbar's Tomb in Sikandra. Miscreants tried to snatch the mobile phone of a Japanese tourist near Taj Mahal. 
Industry leaders have been complaining about the law and order problem
Samsuddin Khan, ex-president of Approved Guides Association, told TOI last year that the area near Taj Mahal becomes unsafe after dark but police do not take the safety of tourists seriously. "In most cases, FIRs are not registered so the crime graph against foreigners remains very low," he said.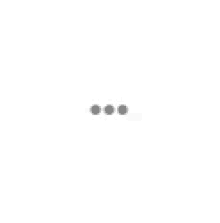 In fact, travel associations in Agra have been blaming the influence of touts and crime as a reason for the decrease in tourist inflow. 
Rajiv Tiwari, president of Paryatan Mitra, a citizens' body to deal with tourists issues, told TOI last year that "crime and harassment of tourists is one of the main reasons for the present scenario [falling footfalls]. The city is turning into a 'two-hour destination' where tourists don't want to stay for longer."
Sanjay Sharma, president of Approved Guides Association of Agra, says the touts operate as a mafia. "They have counterparts in other cities who identify potential targets at railway stations who relay details like seats and bogey numbers to them. Once the tourist reaches Agra, the lapkas take over, posing as guides/taxi drivers and start pestering them. Often, they use ploys like free taxi ride or the promise of heavy discounts. Many tourists, taking them to be 'friendly' guides fall in their trap."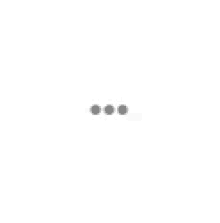 What has been done?
Though steps have been announced and initiated in the past - like the UP police allowed for easy reporting of such cases on a website some years ago but the site no longer exists - nothing really has changed. Hopes were raised after the Modi government showed interest in boosting tourism. But whether it has led to tourists' feeling safer is not yet known. 
Tourism minister Mahesh Sharma has talked about several initiates but they seem to remain a lip service. In 2014, Sharma announced that touching tourists could be made a criminal offence. Whether this has been done remains unknown. In 2016, a statement made by Sharma sparked protests among the tourism industry leaders in Agra because he failed to identify crime as a reason behind the dwindling numbers of foreign tourists at Taj. While Sharma's argument was that "no market study has been done to pinpoint the reasons for fall in numbers of foreign tourists to Taj Mahal", he was accused of hiding facts. Other than this, Sharma has courted controversy for giving frivolous advisory to tourists that they should not wear skirts and click photographs of number plate of cabs they are travelling in and send it to their friends!
After the attack on the Swiss couple, New UP CM Yogi Adityanath said his government is making a policy for 'tourism police' in the state. It remains to be seen if it translates into  any improvement in the safety of tourists.