That feeling when you fulfill your mother's dream cannot be expressed in words. For this mother-daughter duo it was a flight of a lifetime and a memory that would last forever. 
It was Pooja Chinchankar's last day as a flight attendant and her daughter, Ashrrita was piloting that flight. Talk about destiny aligning beautifully. Pooja has served as a cabin crew member on Air India for the last 38 years. And this was her retirement day.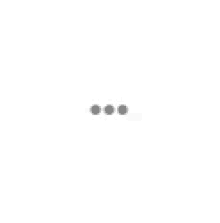 Ashrrita tweeted her anticipation over flying her mother, before the special flight.
Later, she posted a picture of her mother along with other crew members. 
A special announcement was made in the flight to inform the passengers of Pooja's retirement.
Here's a video of her walking down the aisle one last time.
The tweets soon went viral and people from all quarters poured in to wish the mother-daughter duo the best. 
Ashrrita, who just started flying in 2016 is an inspiration for many other Indian girls aspiring to be pilots. She said:
It was a special day, so I had put in a request to be in the same flight. Both of us have worked hard for this day. It was my mom's dream to have me pilot her last flight as an Air Hostess.
It must surely have been an amazing feeling for Ashrrita to fulfill her mother's dream.