Air travel from Delhi to remote areas will be cheaper with the AAP government Wednesday announcing slashing of VAT on Air Turbine Fuel (ATF) from existing 25 per cent to one per cent to compliment the Centre's regional connectivity scheme (RCS). 
Presenting the Delhi budget for 2017-18, Deputy Chief Minister Manish Sisodia said the cut in VAT on ATF will be applicable for direct flights between Delhi and remote areas identified under the RCS scheme as per prescribed conditions. 
The regional connectivity scheme UDAN (Ude Desh Ka Aam Nagrik) is aimed at promoting at connectivity to smaller cities. The scheme was launched last year but flights under it are yet to take off. 
"We have decided to bring down VAT on ATF from 25 per cent to 1 per cent for flights to remote areas such as North Eastern states to support the Centre's regional connectivity scheme," Sisodia said. 
RCS uses a cross-subsidy fund to cap fares at Rs 2,500 per hour which will be raised by levying a fee on aircraft landing at bigger airports, reports the Times of India. 
An official from the Civil Aviation Ministry said states participating in RCS were supposed to cut taxes to provide fuel to regional flights at cheaper rates. He said that Delhi's IGI airport is not an RCS airport, but the concession has been extended by the Delhi government to support RCS on the ministry's request. 
Chief Minister Arvind Kejriwal hailed the government's decision and said it would lead to reduction in airfares of flights to remote areas from Delhi. The airline companies have welcomed the move of Delhi government.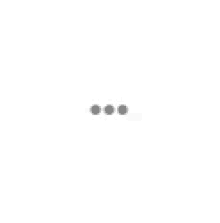 "This is a welcome move, which will help reduce costs and, in turn, help bring down fares for flights to smaller airports in the country. We support all initiatives that help reduce fares for our consumers," said Mr Ajay Singh, CMD, SpiceJet. 
Aditya Ghosh, President and Whole-Time Director, IndiGo, said "while this is a welcome move and it will provide the much needed impetus to the Regional Connectivity Scheme, we do request that this tax break is broadened to all air travel out of Delhi." 
Sisodia said though Delhi was not a part of the scheme, the Delhi government opted for slashing the VAT so that the national capital can be connected with smaller airports. He said airlines who have opted to operate under RCS and will ply flights airports and helipads on prescribed routes involving Delhi will be able to avail the benefit. 
Here's how Twitter has reacted to the news:
(Feature image source: AFP)