At the end of the last I-League season, Aizawl FC were relegated despite finishing one place above bottom-placed DSK Shivajians. That's because the Pune-based club had relegation immunity due to having a direct entry into the I-League, an All India Football Federation (AIFF) rule which makes little sense. While the rule encourages the corporate world to invest in clubs which won't be relegated, it relegates promoted clubs despite them finishing one place above the relegation spot.
Aizawl FC's relegation was mourned in Mizoram. The fans were crushed. Just because DSK had entered the I-League with money and facilities didn't mean they had to pay the price. For the Mizoram-based club, it was a betrayal going down like this, after years of battling it out in the 2nd division.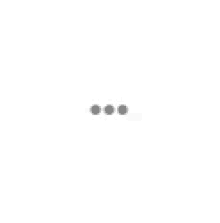 How the club responded
After relegation, Aizawl went on to beat champions Bengaluru FC twice in the Federation Cup over two legs. They reached the final - a historic achievement. There were pleas from then coach Jahar Das to bring Aizawl back in the I-League fold. 
He said they were protesting (their relegation) with their performances in the Federation Cup.
Letters were sent to the AIFF, not just from the club but from the governor and chief minister of Mizoram. The entire state was united.
The AIFF gave in. They brought back Aizawl FC into the fold. 
Aizawl approached their second coming with vigour. According to club president Robert Royte, Aizawl's budget is among the "two lowest budgets in the I-League." 
A source told ScoopWhoop News that it's just around Rs 3.5 crore for the entire season. The club's highest paid player is "not on more than Rs 2-3 lakh per month." In contrast, Bengaluru FC's annual budget is between Rs 20-30 crore.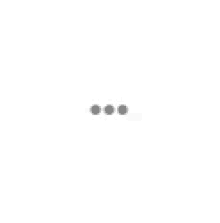 Their fans were filled with renewed hope - it was another shot at maintaining their status in India's top level league. Aizawl already has a sustainable model. It has a community of fans which regularly fill up the stands, buy the club's merchandise and backs the club whole-heartedly in its endeavours. It's almost like the club represents the entire state which, unlike many in India, plays only one sport. So though the club had made it back in perfect condition (thanks to the investments and political clout of Royte) and the goodwill of corporate houses and the romantic Indian football fan, they needed more - they needed results.
So in came Khalid Jamil - the former Mumbai FC coach. Under him, Mumbai had developed a reputation of being a tough-tackling ugly-football club which was hard to beat at home and inexplicably poor on the road. The club's best ever placing was sixth. But he was still signed by Royte after Jamil approached Aizawl soon after being shown the door by Mumbai FC.
Under Jamil, the team has flourished. Aizawl are now second in the table with 12 games played and just a point behind leaders East Bengal. They've won 8, drawn 2 and lost 2. They've already scored 16 goals and let in just 9. In comparison, they'd scored 15 goals in the entire last season. Their current season tally of 26 points is 10 more than what they had in 16 games last year. 
So what changed?
"Last season we had coaches who were not experienced. So this season, we went for the coach who has the most experience in the I-League, especially with a low budget. I appreciate his deep study of the game," Royte said while explaining Jamil's appointment.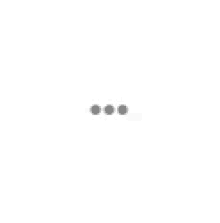 The team's joint top-scorer Brandon Vanlalremdika agrees with the club owner.
"The difference from last season is the preparation. Earlier we thought he (Jamil) would be scary, but it's quite to the contrary. He has that reputation, but jokes around a lot. He's also a disciplinarian. But his research on the opposition is so good - very detailed. That doesn't mean we can't play with freedom. But we are more structured, tactically more solid," Vanlalremdika said.
Jamil disagrees with this 'radical change' theory. For him, he's still the same apart from one key component. 
"Of course you have to change with time, but I haven't done anything. It's all about the boys. You work hard, you win. I had my doubts initially. Whether this will be too difficult (settling in) - but they've made me feel very welcome. I'm having fun. I want to stick around even if big clubs come calling. One difference in me I think is that I've stopped complaining. Earlier I used to. Then I used to complain a little. Now I don't complain about anything. Just go out there and work hard," Jamil told ScoopWhoop News over the phone
This hard work means that Jamil, for the first time in more than a decade in management, will end up with his team scoring more goals than conceding.
He's brought in his own men as well - Jayesh Rane and Ashutosh Mehta are two standout names who followed him from Mumbai to Aizawl. 13 of their players are aged 22 or under, and only three are above 30. Along with the youngsters, Jamil has added Syrian Mahmoud Al-Amenah and Alfred Jaryan - two experienced heads. Most I-League clubs boast of an experienced striker but Jamil's main man along with Brandon has been 20-year-old Ivorian Bayi Kamo (3 goals). It's a perfect mix.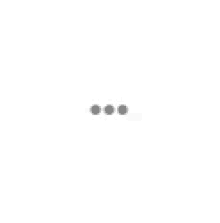 "As soon as I knew Khalidbhai would be joining Aizawl, I didn't think twice," Mehta told ScoopWhoop News. "And this reputation of his - of him wanting to play defensive football, isn't correct. He hasn't changed that much. He's still the same manager for me."
What is different though, is the feel about the club. They've played more games but are 10 points ahead of fourth placed Bengaluru and 5 ahead of Mohun Bagan. It was Aizawl that halted East Bengal's unbeaten run as well.
"East Bengal haven't beaten us. Bagan needed a late goal to beat us and Bengaluru drew only because of Mr (Sunil) Chhetri's long range goal," Royte said about the three other clubs that matter. 
"We are not dark horses anymore. With every win, we become title contenders," Mehta adds.
With six games to go, a miracle is in the making - a miracle which may not be covered in every football-loving part of the world like Leicester City's Premier League win, but no less astonishing. 
In a league that is threatened with disbandment, has uneven pitches, organises afternoon games in scorching heat, works with low budgets and is home to unknown foreign players, Aizawl FC's journey remains remarkable. And that in itself should be reason enough to celebrate them.
Feature image source: AIFF