The US government designated Hizbul Mujahideen Chief Syed Salahuddin as a global terrorist on Monday. This came hours before Prime Minister Narendra Modi and US President Donald Trump met in person for the first time. 
The US state department said, "Under Salahuddin's tenure as senior HM (Hizbul Mujahideen) leader, HM has claimed responsibility for several attacks, including the April 2014 explosives attack in Indian-administered Jammu and Kashmir, which injured 17 people."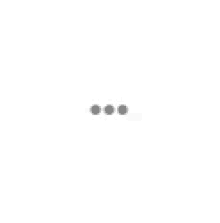 Who is Syed Salahuddin?
Syed Salahuddin, 71, is the head of the Kashmiri militant group, Hizbul Mujahideen. He moved to Pakistan-occupied Kashmir in around 1989.
His background:
His journey to becoming a 'global terrorist':
Cases he is an accused in:
In 2012 The National Investigation Agency (NIA) had put him in its wanted list.
He was accused of transferring money to the families of terrorists killed in Jammu and Kashmir (J&K).
Further investigation had also revealed that Salahuddin used JKART to fund terror activities in Pulwama, Kupwara, Sopore, Budgam, Doda, Baramula and Srinagar, reported India Today.
The NIA has also accused Hizbul Mujahideen for the blast at the Delhi High Court on September 7, 2011, that killed 15 people.
In June 2012 in an interview, Hizb-ul-Mujahideen Salahuddin accepted that Pakistan had been backing Hizb-ul-Mujahideen for fight in Kashmir, reported The Times of India.
Under his leadership, Hizbul Mujahiddin had claimed responsibility for the 2014 explosion which took 17 lives in Kashmir.
In 2014 , the Enforcement Directorate registered a money laundering case against him for alleged cross-border funding of terror activities in the country.
.