An American tourist was reportedly killed by the endangered tribe in the Andaman & Nicobar islands. Sentinelese, the aboriginal tribe of Andamans, have always been known to resist human contact. 
The man has been identified as John Allen Chau, from Alabama. Reportedly, the fishermen who took the man to the North Sentinel island said that he was shot with arrows. All seven of them have been arrested for further investigation.
According to sources,
"The man tried to reach the Sentinel island on November 14 but could not make it. Two days later he went well prepared. He left the dingy midway and took a canoe all by himself to the island. He was attacked by arrows but he continued walking. The fishermen saw the tribals tying a rope around his neck and dragging his body. They were scared and fled but returned next morning to find his body on the sea shore."
The population of Sentinelese was estimated at 40 in 2011. They are a protected tribe. In 2017, the Indian government prohibited taking photographs or making videos of the aboriginal tribes.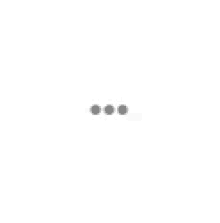 After the incident, the man's family posted a mourning message on his Instagram post forgiving those who killed him.
US Consulate has also issued a statement regarding the incident. They are looking into the matter.
We're aware of reports concerning a US citizen in Andaman&Nicobar Islands. Welfare&safety of US citizens abroad is one of the highest priorities of US Department of State: US Consulate Spokesperson to ANI on American tourist John Allen Chau killed in North Sentinel Island,Andaman

— ANI (@ANI) November 22, 2018
Previously too, there have been reports of such incidents in Andaman islands when the protected tribe attacked the visitors who encroached on their territory.