Indian-American designer Waris Ahluwalia says he has been called several names in USA but the "weirdest" was being called Osama Bin Laden after the 9/11 attacks in the country. 
Ahluwalia says being called with the name of a terrorist was in stark contrast from being called "Gandhi" while he was growing up in America.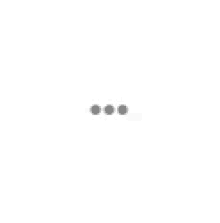 "The weirdest thing I may have been called, after 9/11 it was quite obvious to be called - Osama Bin Laden, if you walk down the street. But when I was growing up in New York, I remember kids going by in the buses and screaming 'Hey, Gandhi'." 
The actor-designer was speaking at the India Today Conclave. Last year, Ahluwalia stated he was barred from boarding an Aeroméxico flight because of his turban, and was therefore, delayed from flying home to attend New York Fashion Week. He had called for education and cultural sensitivity at the Mexico City International Airport with regard to Sikh and other religious headwear.
Ahluwalia says post the elections in America, there have been several bias-related crimes which are nothing but the fear of the "other." 
"One month after the elections, there were 1,094 bias related crimes in the United states. That 'other' is all of us in the room, which doesn't look like the 'normal' American. When they're coming to attack you during bias attacks, they don't stop and ask 'are you Hindu, Muslim or Buddisht?' We are all the other. We are on the same boat."  he said. 
When asked what advice he would want to give to US resident Donald Trump, Ahluwalia says, "Have not much to say except, find your humanity. That's it. Stop saying that we are 'Americans', Muslims, Christians, or Sikhs. We are human beings. That's how we should step forward, always." 
Feature Image Source: Reuters