In Indian culture, marriage functions equal delicious cuisines and numerous guests, band, baaja and what not. However, sometimes these extravagant marriages leave us with one important question - is it really important to spend lakhs of rupees while booking the mandap or keeping the food menu full of international cuisines, and even the unnecessary fireworks? You'll be surprised to know that every year, over 1 lakh crore is being spent on marriages in India. This saddening fact made one Indian couple take the ultimate decision. 
When Abhay Deware and Preeti Kumbhare tied the knot on 10 July in Amravati, they decided not to follow the herd going after lavish and extravagant marriage functions but to use the money they saved for their marriage for doing something for the society.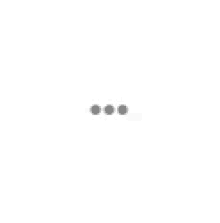 Moved by the increasing number of farmers committing suicide, the couple not only donated ₹20,000 each to 10 farmers' families who committed suicide but also provided books worth ₹52,000 to five libraries in Amravati.
While speaking to The Times of India, Abhay Deware said - 
"The idea was revolving in the mind ever since I met President Pranab Mukherjee during his field visit. He advised us to become an agent of socio-economic change. Fortunately, even my wife was having similar thoughts. My in-laws also supported us and they were the ones who took the lead in finding out families where farmers had ended their lives."
As far as the marriage is concerned, the function was kept simple including the food menu which only comprised of chapati, dal, rice and sabzi. Not just that, the couple also invited several notable dignitaries to speak on various social issues, the posters of which were stuck all over the venue.
Priti Kumbhare further added - 
"If educated youth like us can't start such things, there is no use of our education. We must realize that we carry a certain social responsibility for the society."
The groom Abhay Deware, an IRS officer is undergoing his training while his wife Priti Kumbhare works as an assistant manager with IDBI Bank, Mumbai. Kudos to these two!