Maybe, I will see you again. 
I will do everything possible.
Andy Murray left tennis but with some promise of returning.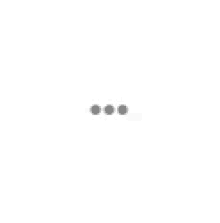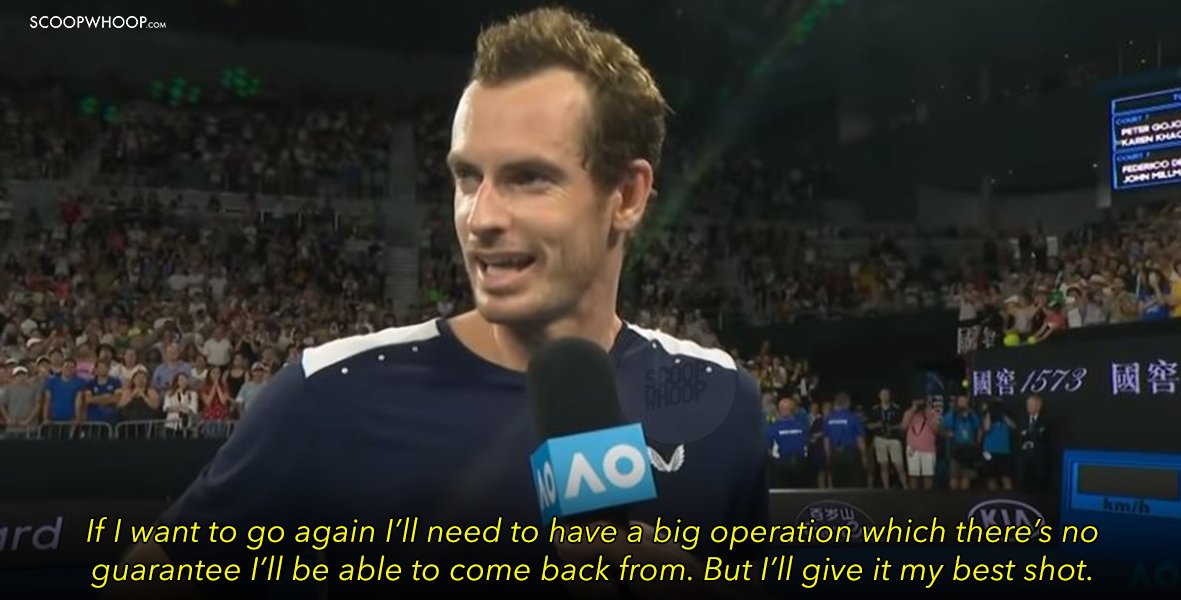 And if we know anything about Andy, we know he will come back. 
However, in case he is not able to make it, he didn't want to go without thanking everyone who has given him love over the years.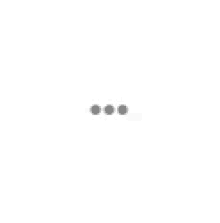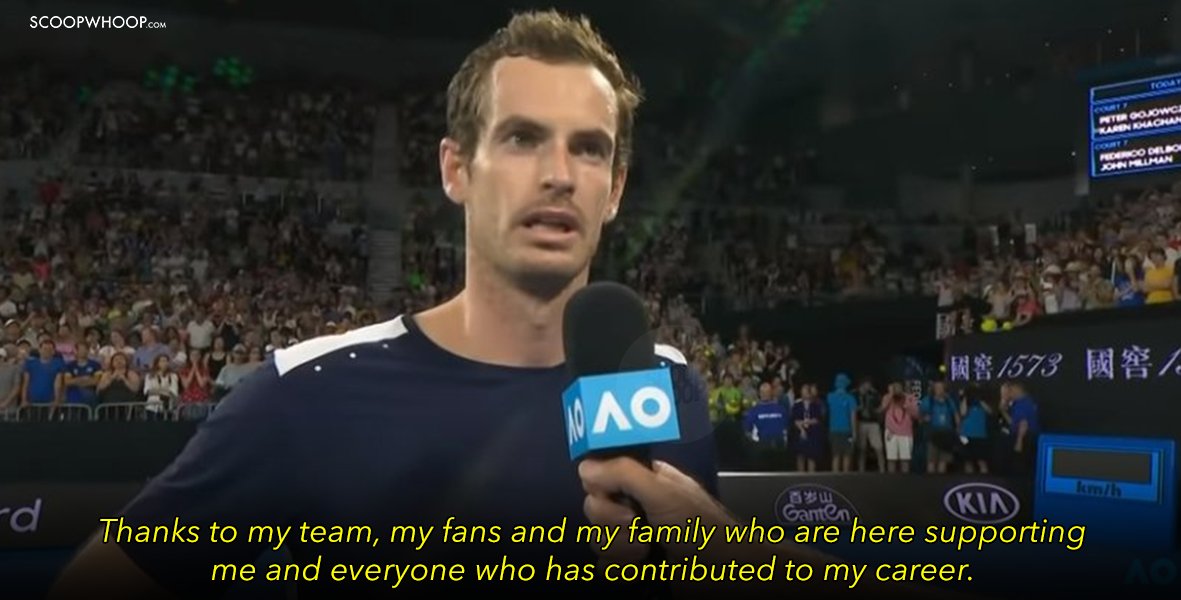 Andy's tennis is tennis of persistence. 
Two sets down against Roberto Bautista Agut, last night, he bounced back to win the next two.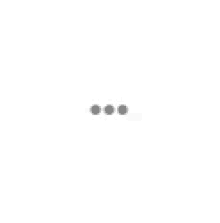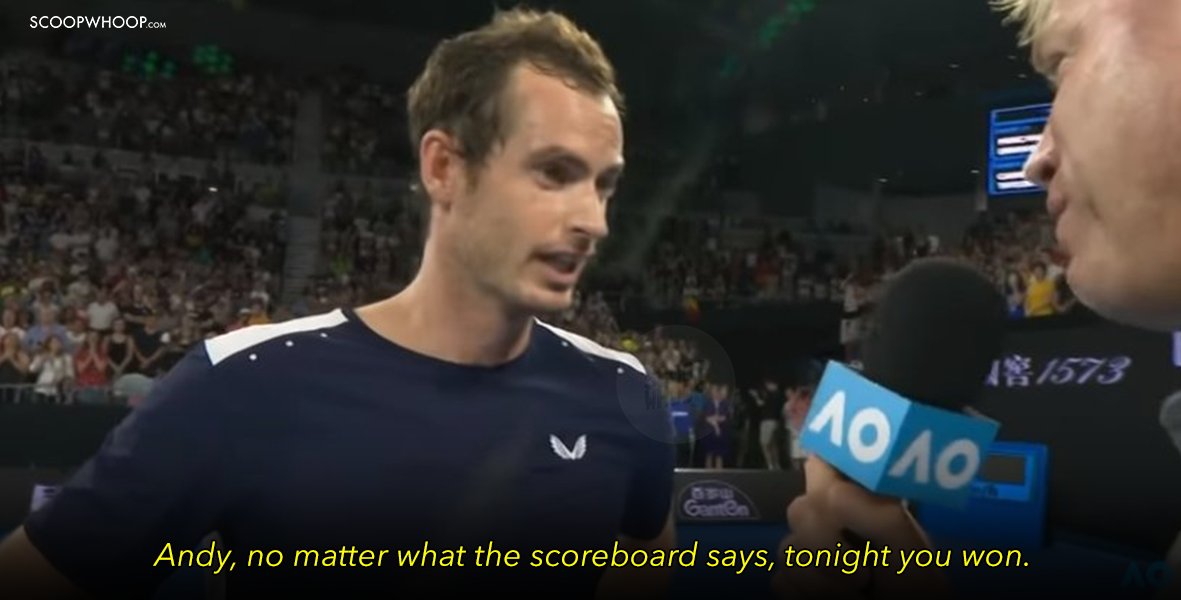 He couldn't win the match, but there couldn't have been a more fitting farewell for this legend. 
It wasn't enough, as he said, but that's how life is sometimes.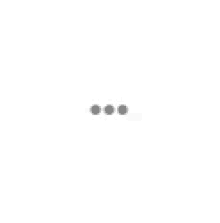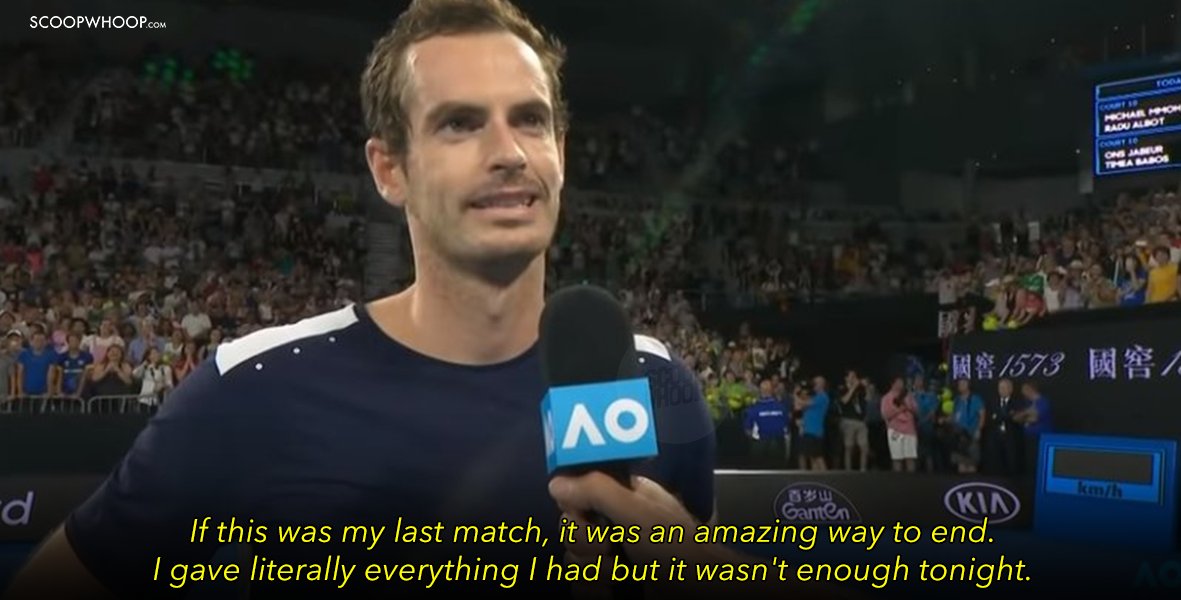 Last night, Andy cried and so did we. 
But while most of us were in tears from the moment he stepped on the court, Andy waited till he had finished the game. 
The way he played, no one could have guessed he was going through pain, had they not known about his injury. 
Hopefully this was not the end. Until next time, Muzz.