No matter what age you are, love is something we all need. But sometimes we forget that animals deserve every bit of our love too.
So, meet Cleo.

Cleo is a 5-year-old German Shephard who went blind due to cataract. But what did her owners do? They dumped her after finding out about her problem.  
Luckily, the fine folks of Peepal Farm got her an eye surgery. They have been taking care of her eyes with eye drops and providing her with proper rest. 
And now she is healing and can finally see. 
According to the post:
Cleo is a victim of bad breeding. At 5 years old she already has cataracts. She will likely have hip problems before 10 years old. She deserves better. This is why we should NEVER support breeders or buy dogs!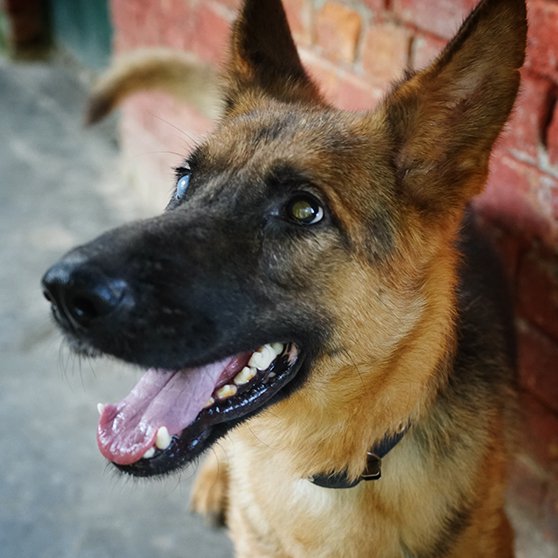 However, that doesn't stop her from giving you all the love possible. She deserves a second chance at a loving family and a good life and we hope this doggy gets the loving family she deserves.
You can check their page to adopt or sponsor Cleo.