Haven't we all seen an emaciated dog on the street and felt sorry for it? But, only some of us, would take the time out to feed and take care of these strays on the streets. 
Anjali Kakati is not like many of us. This Delhi-based corporate employee came up with an idea of setting up a charity programme where people could get together and organise independent units to feed dogs on the streets, so that they don't go hungry.
The SRCC graduate started Each One Feed One, that helps us indulge in welfare work for street dogs and as the name suggests, pushes each one of us to feed a dog. People say everything starts at home. Well, that's at least true in her case.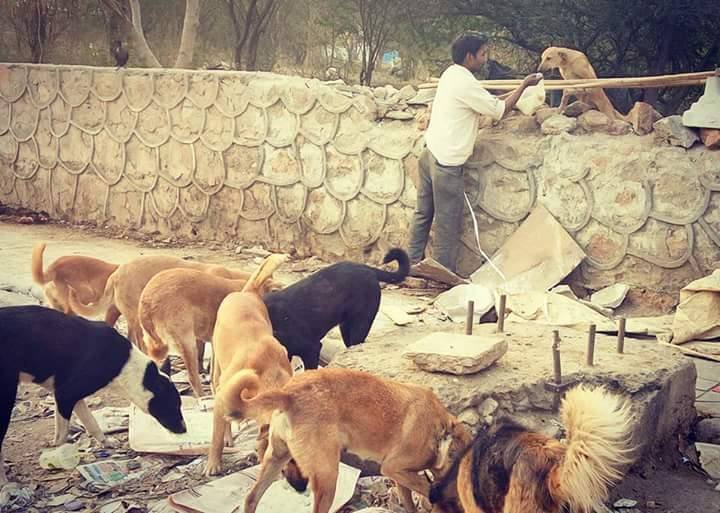 When Sweetie, a 2-month-old street pup, entered her life in 2004, Anjali started noticing how dogs would look at you when you were eating something – eyes filled with hunger. Although Sweetie was lucky to have found a home to call her own, through her experiences with her, Anjali started noticing the other dogs on the streets.
She told ScoopWhoop,
I would pass dogs without glancing at them, earlier. But it all changed, once my brother got Sweetie home. I started noticing how they would scratch themselves all the time because of skin conditions and ticks. The more I got to know Sweetie, the more I started getting concerned about other dogs.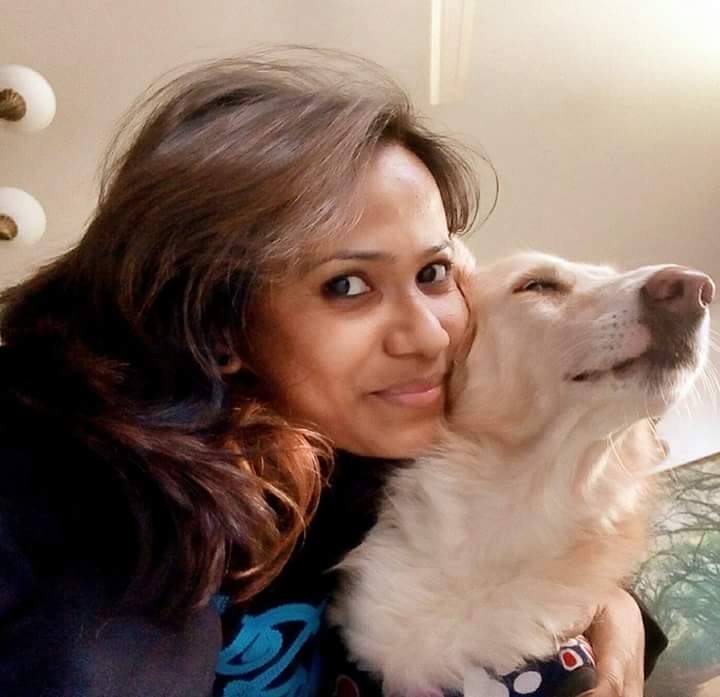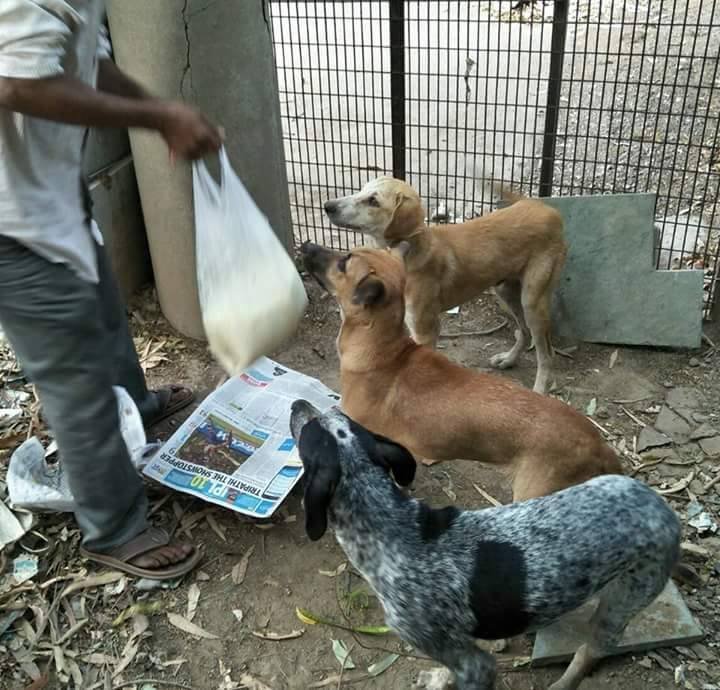 In 2006, Anjali decided she wanted to make the lives of these dogs better. She took upon herself the responsibility of feeding two dogs in her colony. Soon, this number grew exponentially.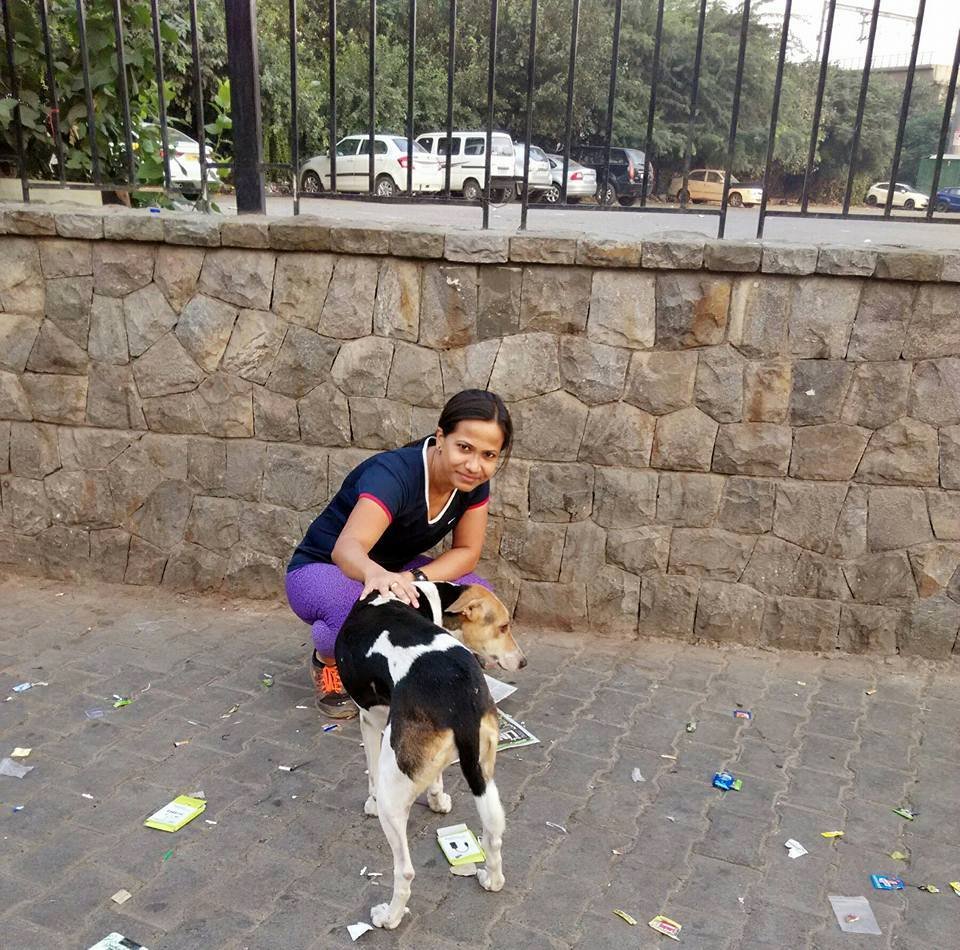 Anjali, currently working at a leading global organisation, tells us,
I was working at Nehru Place in 2006. A panwaadi near my office used to take care of many dogs there. I would go down to his stall during breaks and feed these dogs rusk biscuits. I did so for a long time. This was prior to the Metro Station being built there. After that, these dogs shifted their 'base' a little further down the road and that's how the first feeding point came up.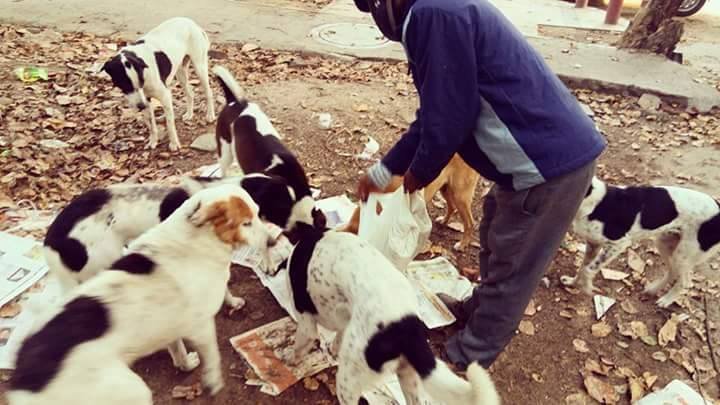 She had hired a driver who drove her and a helper in her car to this feeding point every day to feed the dogs. But she soon realised that she couldn't afford the expenses of the food, the driver, the helper and the petrol. To reduce the overall cost, she decided to use a bike for delivery instead of a car. 
She says,
I get some help from some passionate dog lover friends, but I still manage eight per cent of the funding through my salary. The food itself is bought for around Rs 16,000-18,000 monthly. Last September, I bought a delivery bike to reduce the cost. Earlier we used to distribute the food in my car which was a costly affair. Using a bike is cheaper and it can easily stock food for 50-60 dogs, if not more.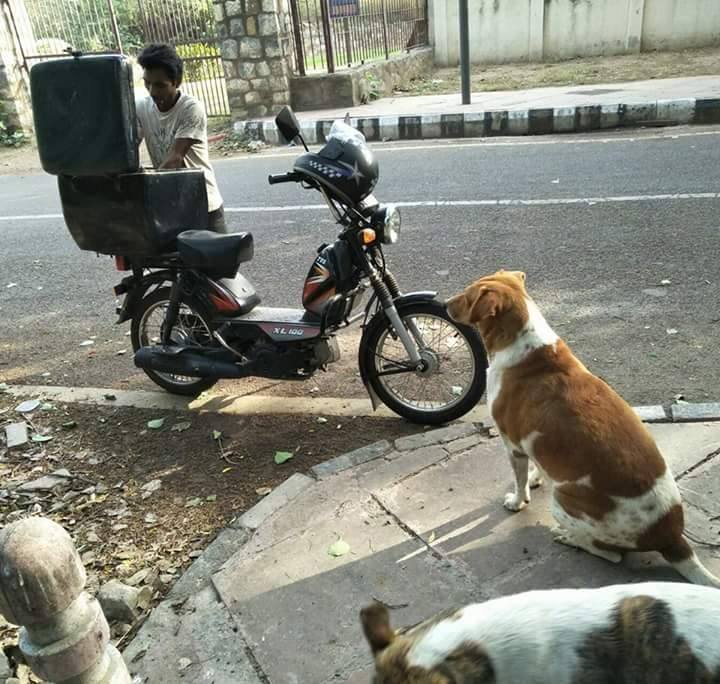 Since, Anjali has a full-time job, she has hired a full-time cook and two part-time food distributors. The cook makes the dogs boiled rice, which is mixed with curd, paneer (cottage cheese) and/or pedigree and fed to these dogs. Anjali said she accompanies the helpers 4 times a week to overlook the smooth functioning of the drive.
Currently, Each One Feed One is functional in South Delhi and feeds 50-60 dogs. It covers ten different feeding points, including one at Siri Fort, but Anjali plans to expand it in the coming years. She says,
I would like to open a branch in Assam, where I am originally from. The dogs in the North East require as much help as possible. I recently organised a sterilisation drive with a partner, Akrita Kalra. At the moment, we are targeting only female dogs for cost effectiveness. We are also tying up with other NGOs like Krishna Ashram for this drive. We would want to scale up our operations soon and would want people and organisations to come up and partner with us.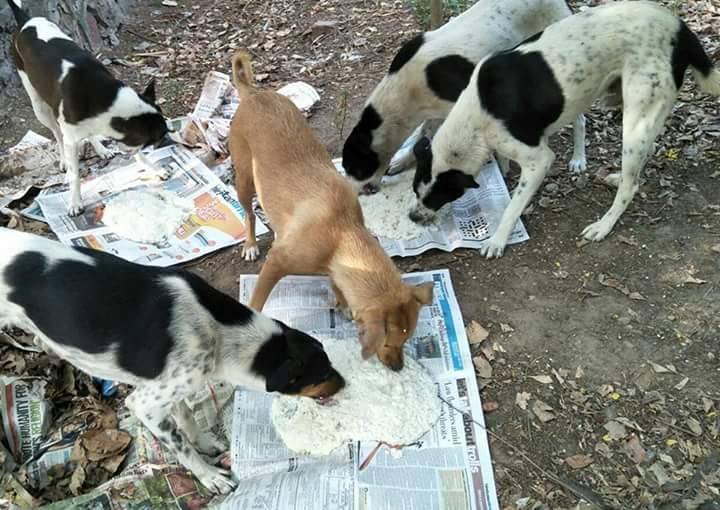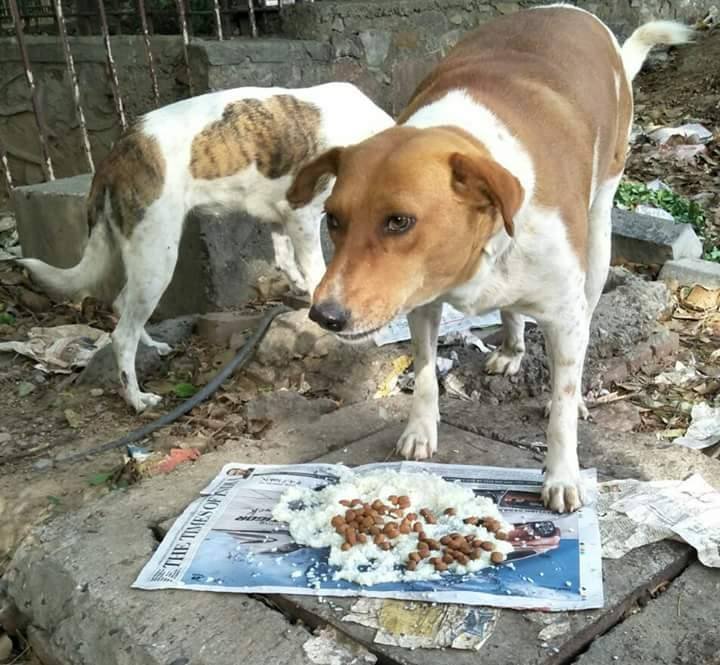 There are 30 million street dogs in India as compared to the billion of us living with them. If each one of us fed one dog and looked after its medical needs, street dogs won't be in as deplorable a state as they currently are. I think that's contribution enough.
All images have been sourced from Anjali Kakati.