These days, almost everyone goes for a photoshoot to make pregnancy announcements and cherish the moments while the little one is still inside the belly. 
And it's an equally exciting event for dog parents when they come to know that their pet is pregnant and good news is on its way. 
Elsa, from Olympia, Washington, is one such enthusiastic dog parent. As her pet Fusee was 8 weeks pregnant, she decided to capture the journey of her furry friend to motherhood in the most adorable fashion. 
She got her 19-year-old photographer friend to do a maternity photoshoot of her dog and it's every bit stunning!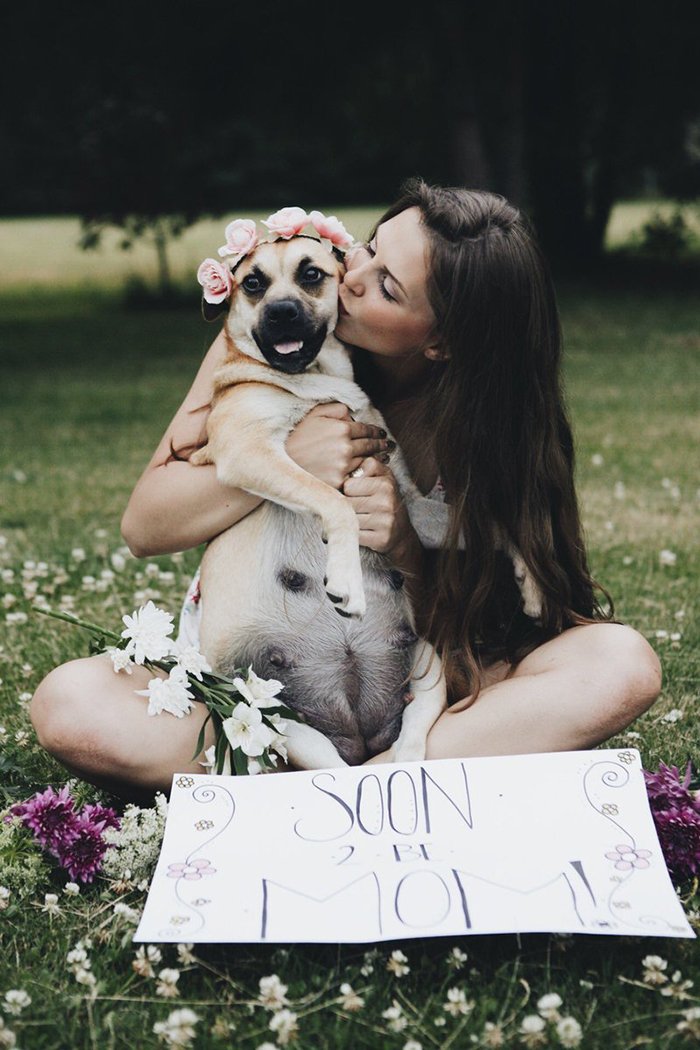 Elsa posted the pictures on her Twitter handle:
In these insanely cute photographs, Fusee, a pug mix, can be seen proudly showing off her baby bump while wearing a rose flower crown!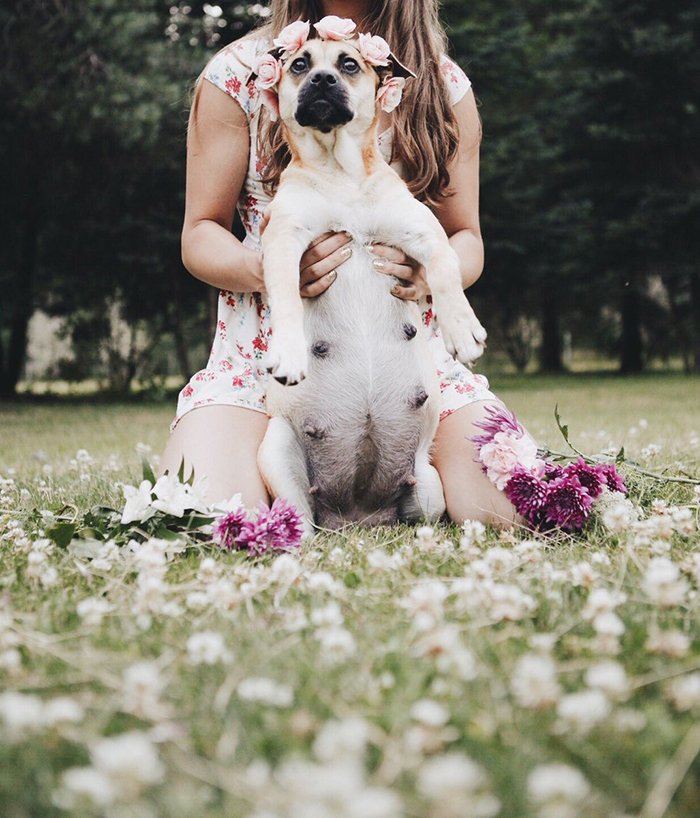 Elsa did the background and held a board for her expectant best friend that read, "Soon 2 be mom".
The internet couldn't handle the cuteness of this photoshoot and Fusee became instantly popular.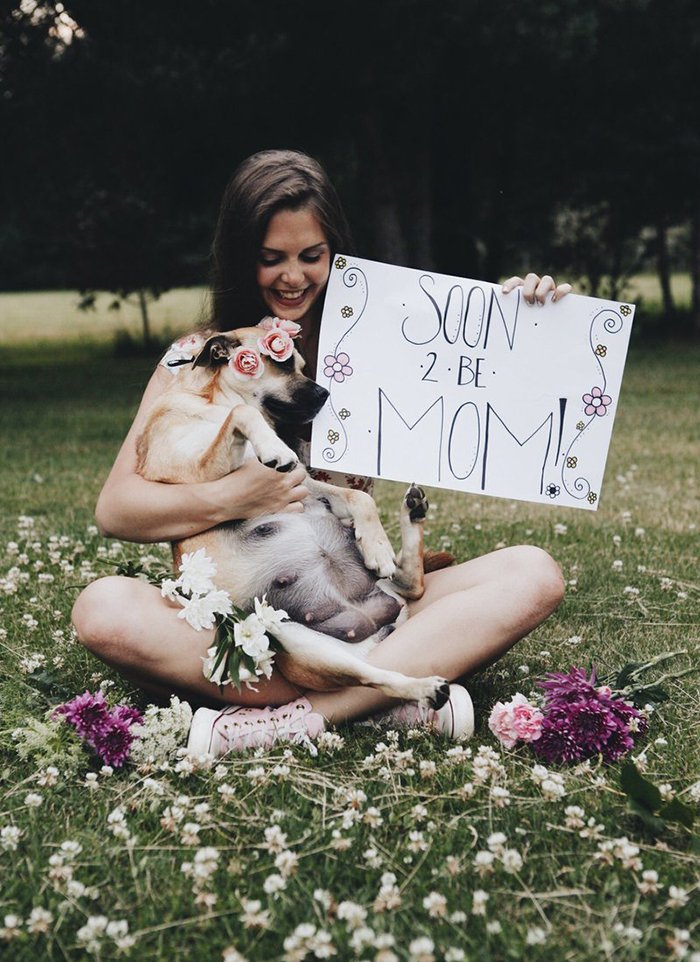 Later, Elsa also informed everyone when Fusee gave birth to 8 puppies.
Update: labor is completed. 8 puppies were made in the making.

— Miss Elsa. (@elsa_means) June 28, 2017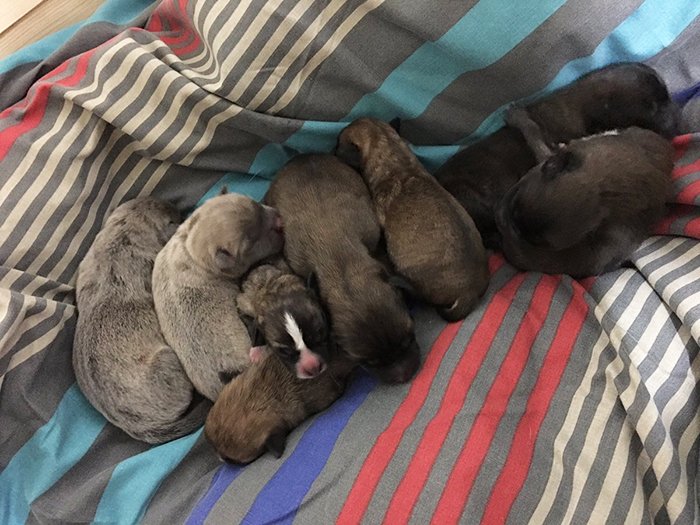 We hope that the adorable mama and her pups are doing fine!