If you're anything like most people, you can strongly relate to Tom Hardy's obsession with dogs. Apart from being a brilliant actor, he is also a part-time dog-cuddler. His genuine love for dogs and his activism to help find pooches a forever home prove what a straight-arrow of a man he is.
He may be known for playing badass roles, but this picture reveals his inner softie like anything. What cute munchkins, my heart.
A dedicated dog lover, Tom Hardy is usually spotted snuggling dogs at movie sets, premieres and events.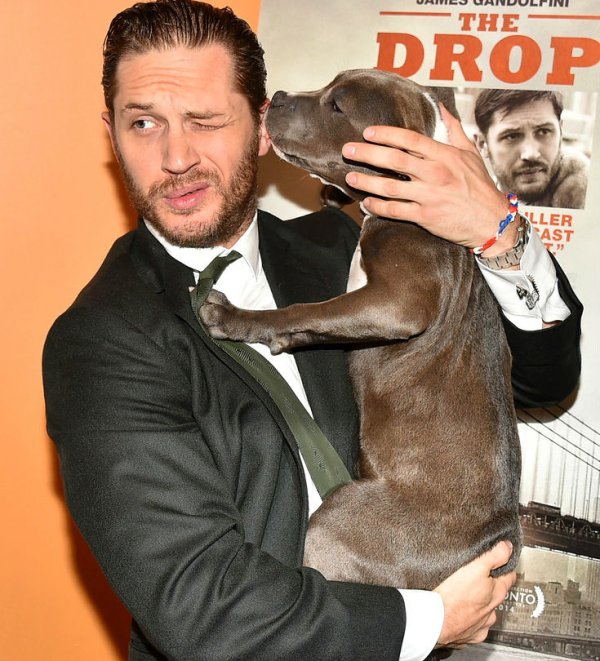 He doesn't even have to pose. He's such a natural. The lil woofer in this picture is however all about posing for an artsy candid.
Explaining his love for dogs, Hardy told Vanity Fair,
"They're just so clean and straightforward, and they wear their heart on their chest. You know what you're getting with a dog. I love that.
Hardy has worked generously for charity for dogs and rescue dog adoption campaigns. 
What genuine love, it is.
Tom Hardy and his dogs are an inseparable bunch. Hoomans come, and hoomans go, but dogs are forever best friends. 
In a conversation with Dogs Today, Tom Hardy said that he wouldn't even go to class if his dog, Max wasn't allowed inside. He thought of Max as his 'support unit'. 
Let's just all of us collectively go 'awww'?
Tom Hardy reading the CBeebies Bedtime Story with his buddy Woody is all the soothing this world needs.
(P)awesome!
Okay, I may be a teensie-weensie bit jealous of his dogs. Look, how they look at each other. Where do I find this kind of love? Uh, not fair. 
This should be the poster for World Peace, I kid you not.
Going grocery shopping, are we? Get me a Hardy and a puppy, pretty please?
Smol licks for the win. Blep.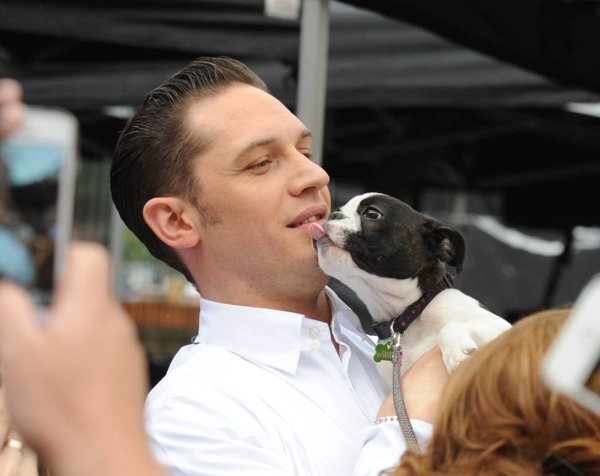 Can't handle the cuteness anymore, tbh.
Tom Hardy being all cute with dogs is basically a cure for everything. For more aww-dorable pictures, you can follow this account of Tom Hardy holding dogs. Toodles.