Army Chief General Bipin Rawat has sparked outrage with his recent statements on the role of women in combat roles in the army.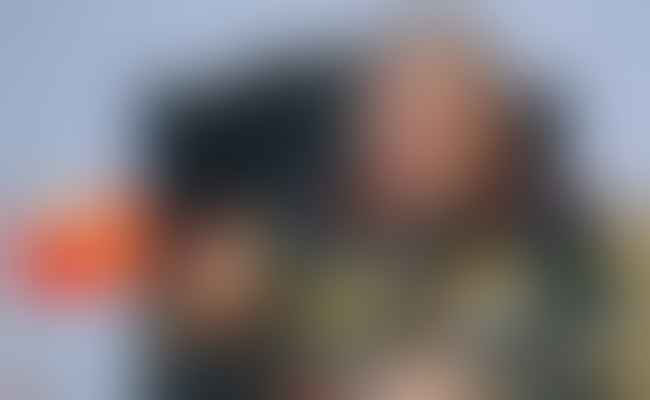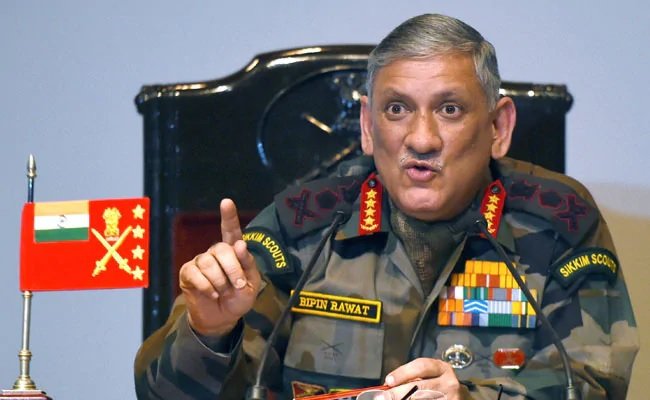 In an interview with News18, General Rawat listed out strings of reasons on why women were not fit for combat roles in the army.
He said that even if he were ready to deploy female officers on the frontline, the Army was not. Explaining his statement, he said that most jawans come from villages and may not accept a woman officer leading them.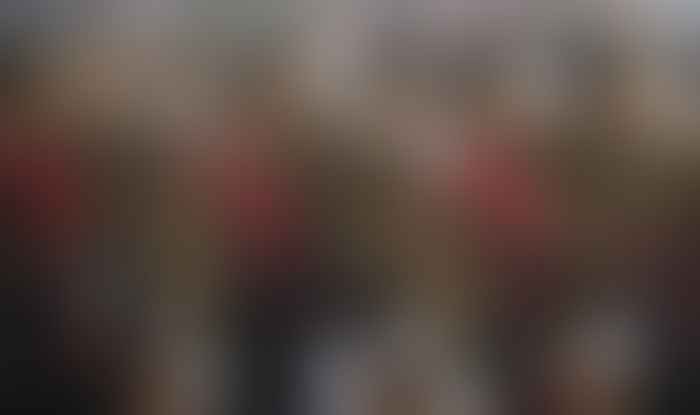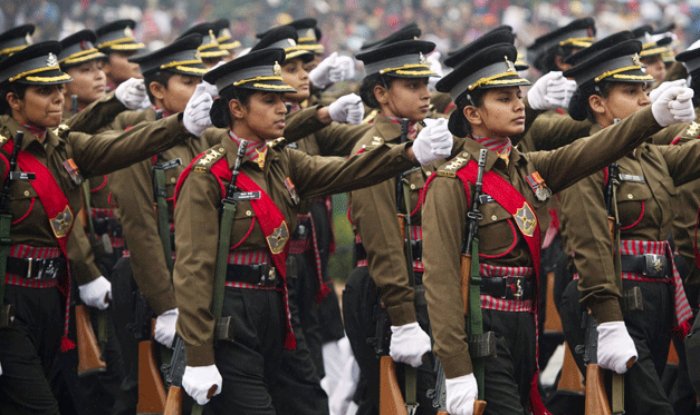 Also citing logistical reasons, he said that a woman officer would feel uncomfortable at the frontline and accuse jawans of 'peeping' as she changes clothes.
Our orders are that a lady officer will get a hut in the COB, then there are orders that we have to cocoon her separately. She will say somebody is peeping, so we will have to give a sheet around her.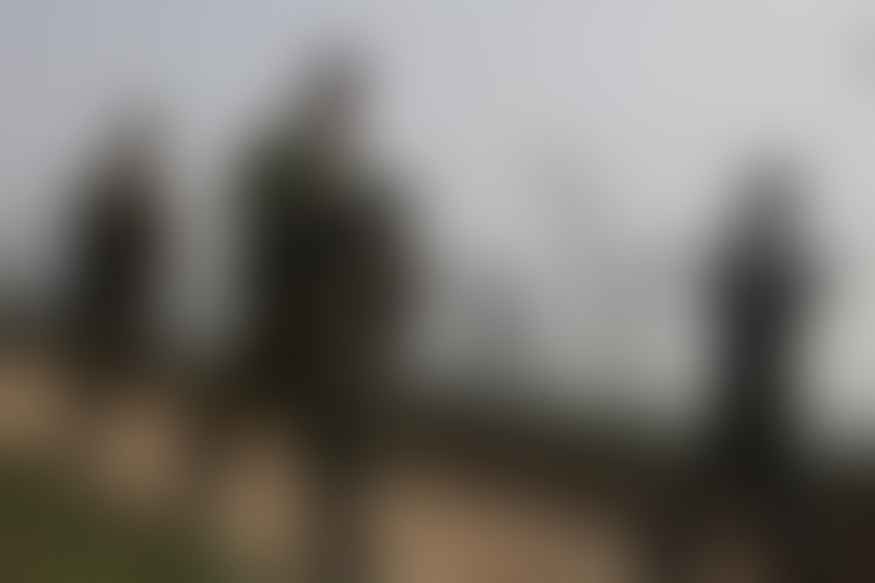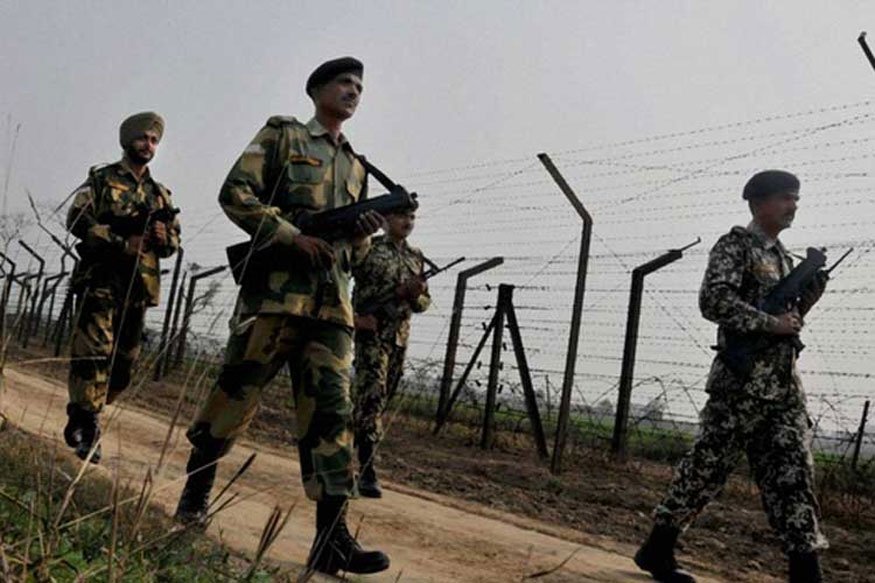 He also claimed that women could die in combat roles and the nation wasn't ready to deal with the sight of women's bodies returning from war zones.
Asserting that childcare was primarily a 'woman's job', General Rawat said the army would not be able to give them 6 months of maternity leave.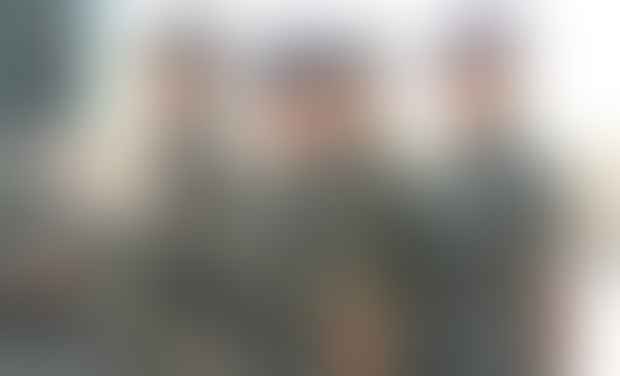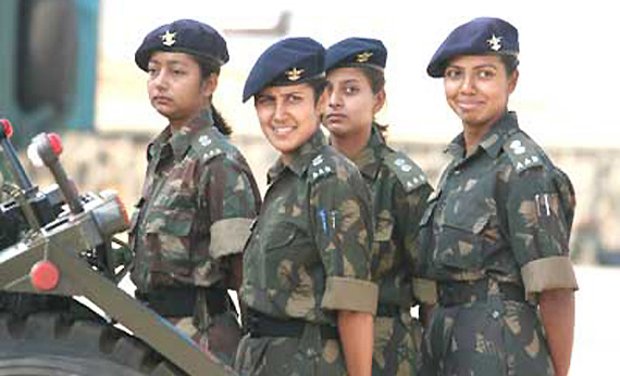 India, where the government is doing its bid to empower women, its agents, however, are doling out statements which are undoing the initial endeavour.
#EXCLUSIVE -- Army not ready for women in frontline combat: Army Chief General Bipin Rawat tells @shreyadhoundial #TheArmyChiefInterview | @adgpi pic.twitter.com/fr2DAPwpzD

— News18 (@CNNnews18) December 15, 2018
His statements have sparked outrage on social media where people have condemned them as 'sexist' and 'regressive'.
Army chief bipin rawat just called every army man a pervert. How tragic for us Indian women that the men are also aware that women have no guarantee of safety anywhere. Not even at a workplace where integrity,character are apparently valued. #shameful https://t.co/lYbgRFeNj3

— Saileena (@saileenas) December 15, 2018
#BipinRawat says he doesn't have a problem with women combats but the army will. TOH? He says Indian men will not accept being led by a woman. TOH? Mardo ke comfort ke chakkar main kab tak opportunities deny karoge? #WomeninCombat

— Ayesha Bashir (@bashirayesha10) December 16, 2018
Army chief General Bipin Rawat said women are not ready for combat roles, explaining that they have the responsibility of raising kids and a woman officer would feel uncomfortable at the frontline and accuse jawans of peeping as she changes clothes.What the Hell!

— dibyendu das (@Dibyendu69) December 16, 2018
My goodness! General Rawat is a major, major embarrassment! A woman officer will complain that jawans peep into her hut while she changes clothes and therefore women cannot be given combat roles, says the chief of Indian Army. My ears are red reading this. https://t.co/ZLL63kAzkT

— Manimugdha Sharma (@quizzicalguy) December 15, 2018
Hey @adgpi you realise you're saying women accusing colleagues of sexual harassment, whether in Delhi or elsewhere, amounts to spreading indiscipline which Army can't tolerate? Men are bound to "peep", sexually harass if women are around? Sabarimala argument in Army? https://t.co/b1LeS34BO5

— Kavita Krishnan (@kavita_krishnan) December 15, 2018
Can't give women combat roles, says Army Chief Bipin Rawat: https://t.co/rt9A4AhKrS | In principle, that's just bollocks. Yet there might be cultural factors at play here that need to be considered (by me, at least). India is not Israel or Norway...

— Jaideep A. Prabhu (@orsoraggiante) December 15, 2018
Women are serving in armed forces all over the world in active combat roles efficiently and effectively.

Our perspective is clouded by our so called religious,cultural,traditional rituals and values which perpetrate and perpetuate Patriarchy#SmashBrahminicalPatriarchy— SARATH RAJAN (@sarathrajan999) December 15, 2018
An army general making such comments and givingbinto such stuff is disheartening

— Mark D'Souza (@dsoouzamark) December 15, 2018
Our first Army Chief who has openly declared that Indian army jawans are lecherous & cheapsters to the core. Till now we all were made to belive that Indian army is the most professional & disciplined force in the world.

What a morale booster for our brave & patriotic army!!!!— Nishant Pant (@nishantpant_in) December 16, 2018
At present, about 3,700 women serve in the military on Short Service Commission (SSC). While women serve in combat roles in many parts of the world, India is yet to induct them in frontline jobs.