Asian champion shot-putter Manpreet Kaur, who won India's first gold medal at 2017 Asian Athletics Championships, has been caught in the dope net after testing positive for a banned stimulant, a massive embarrassment for the country which might lose the gold medal clinched by her earlier this month.
Kaur, who won a gold medal in the recently-concluded event in Bhubaneswar, tested positive for stimulant dimethylbutylamine.
The test was conducted by National Anti-Doping Officials during the Federation Cup National Championships held in Patiala from June 1-4.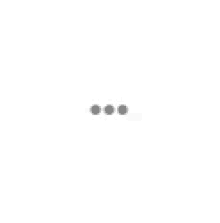 She has not been put under provisional suspension as dimethylbutylamine is a specified substance under the WADA Code but India will lose the gold medal she won in Bhubaneswar if her confirmatory urine sample 'B' test also returns positive.
"Manpreet has tested positive in a test conducted during the Federation Cup in June. Her urine sample has been found to have stimulant dimethylbutylamine," an Athletics Federation of India official told PTI.
"We have been notified by NADA about this last night," he said.
Shot putter Manpreet Kaur fails dope test. Her sample was taken on 1st June, substance found is a stimulant DMBA - 'Dymethayl Butylamine'

— ANI (@ANI_news) July 19, 2017
Asian champion shot putter Manpreet Kaur fails dope test.

— Press Trust of India (@PTI_News) July 19, 2017
When contacted for a response, Manpreet's coach Karamjeet, who is also her husband, said, "we have not yet been told about anything."
According to sources, this is the first time that an athlete has been caught for using dimethylbutylamine, which is structurally related to methylhexanamine, a stimulant which was found to have been used by several sporstpersons just before the 2010 Delhi Commonwealth Games.
Manpreet has already qualified for next month's World Championships to be held in London but the latest development may rule her out of the mega-event.
"We have not thought about it (about her World Championships participation). But we cannot lose our face on that big stage. We have to figure out about that," the AFI official added.