One might not be a bike enthusiast, but appreciation for the mean machine on two wheels is ever present. When I first rode my two-wheeler, I met a different kind of wind altogether. The feeling that you get when you rev the engine and zip through the streets just cannot be put into words.
When it comes to racing (in a controlled environment that is), people always imagine riders fighting for first place. It's more like a competition we have with ourselves – it's about outdoing our previous best. TVS has always been a favorite for riders who seek the thrill. For the past 35 years, TVS has been unleashing the racing DNA on the tracks including being the INMRC champion for six consecutive times and has a win rate of 90%. Not just professionals, TVS has also been training riders under their TVS Racing program. While most of us are just rookies who'd hit the circuit for fun, there are a few who make seeking speed their day job. It was about time that TVS bridged the gap between these two segments of riders (so that us, rookies, don't feel left out) – and didn't they do it in style!  
TVS recently launched its much-anticipated RR310 which is a dream come true for every racing enthusiast. And boy, does it rev!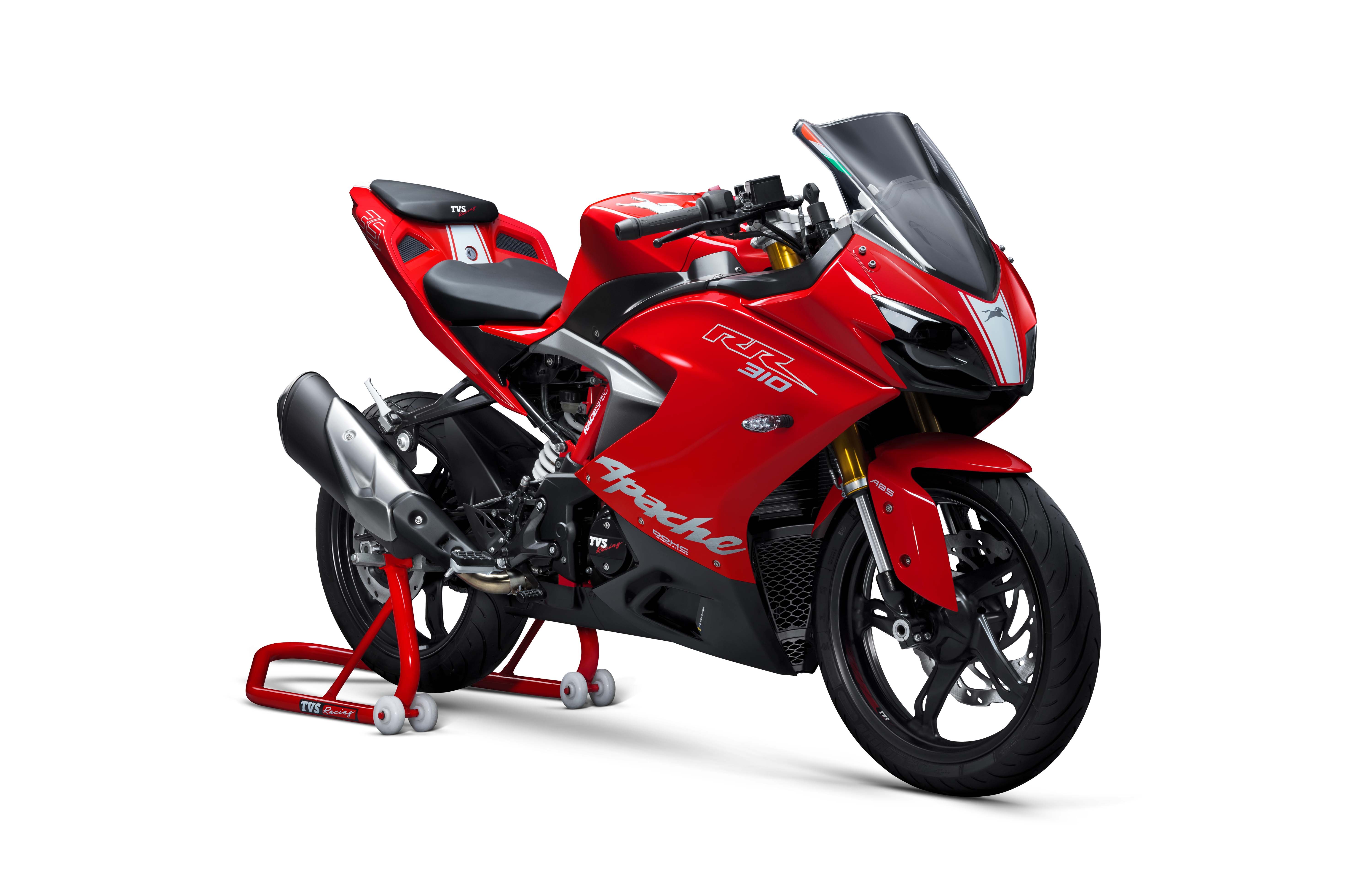 Let's take a minute (or more than that), to admire everything that this mean machine stands for: 
Design and Concept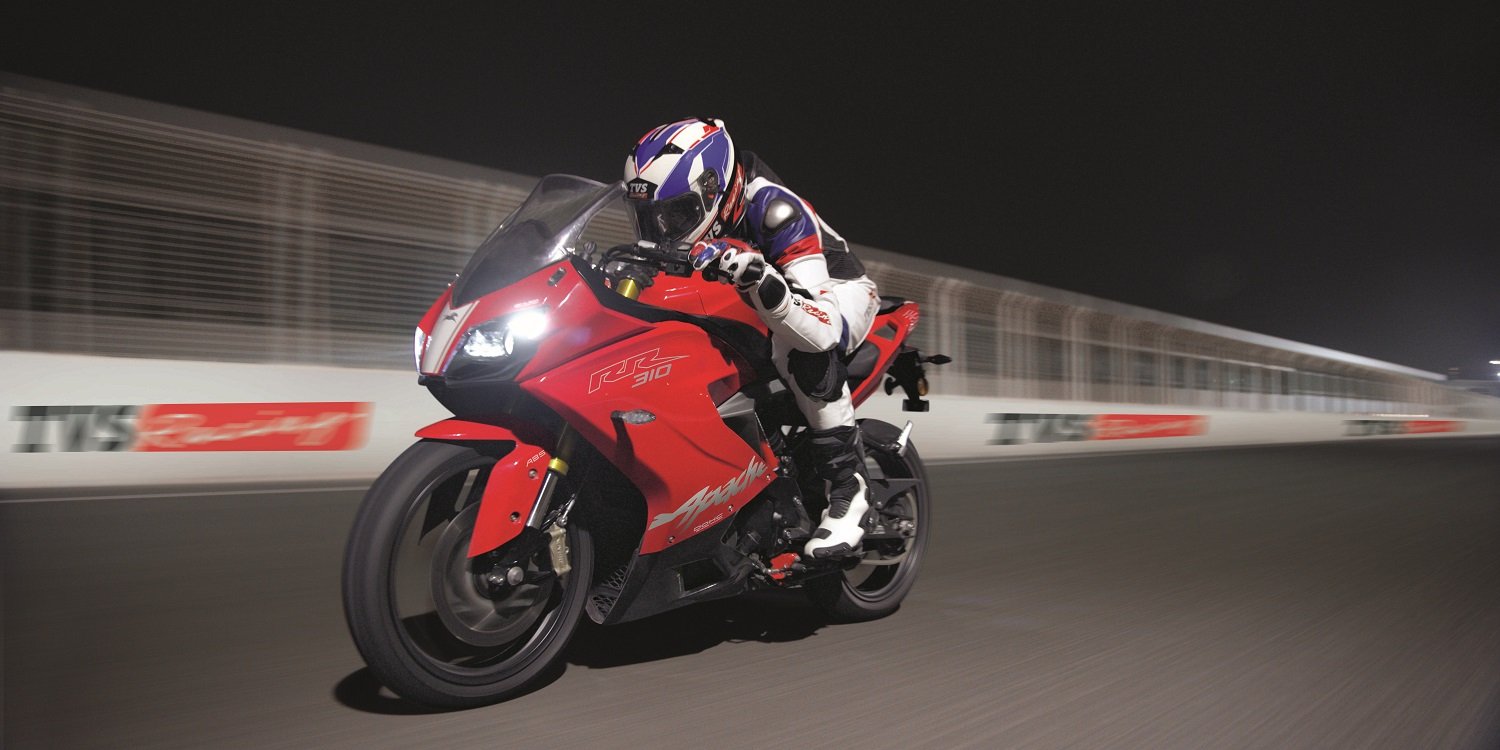 The RR310 traces its origin from the TVS Akula concept which was a rage in the previous year's Auto Expo. Its mean and lean look is inspired by that of a shark (Akula is a shark in Russian btw) which is quite visible from its nose, side fairing, and tail. It has got that heavy bike looks without looking disproportionate or overdone, at all. Its sharp face comprises of two LED projectors and each comes with its own LED daytime running lamp. Despite being a sports bike, the seats (both rider and pillion) are ideal for long rides. The fact that TVS has spent 350 hours in a wind tunnel is proof enough that the bike is aerodynamic to the tee. 
The Engine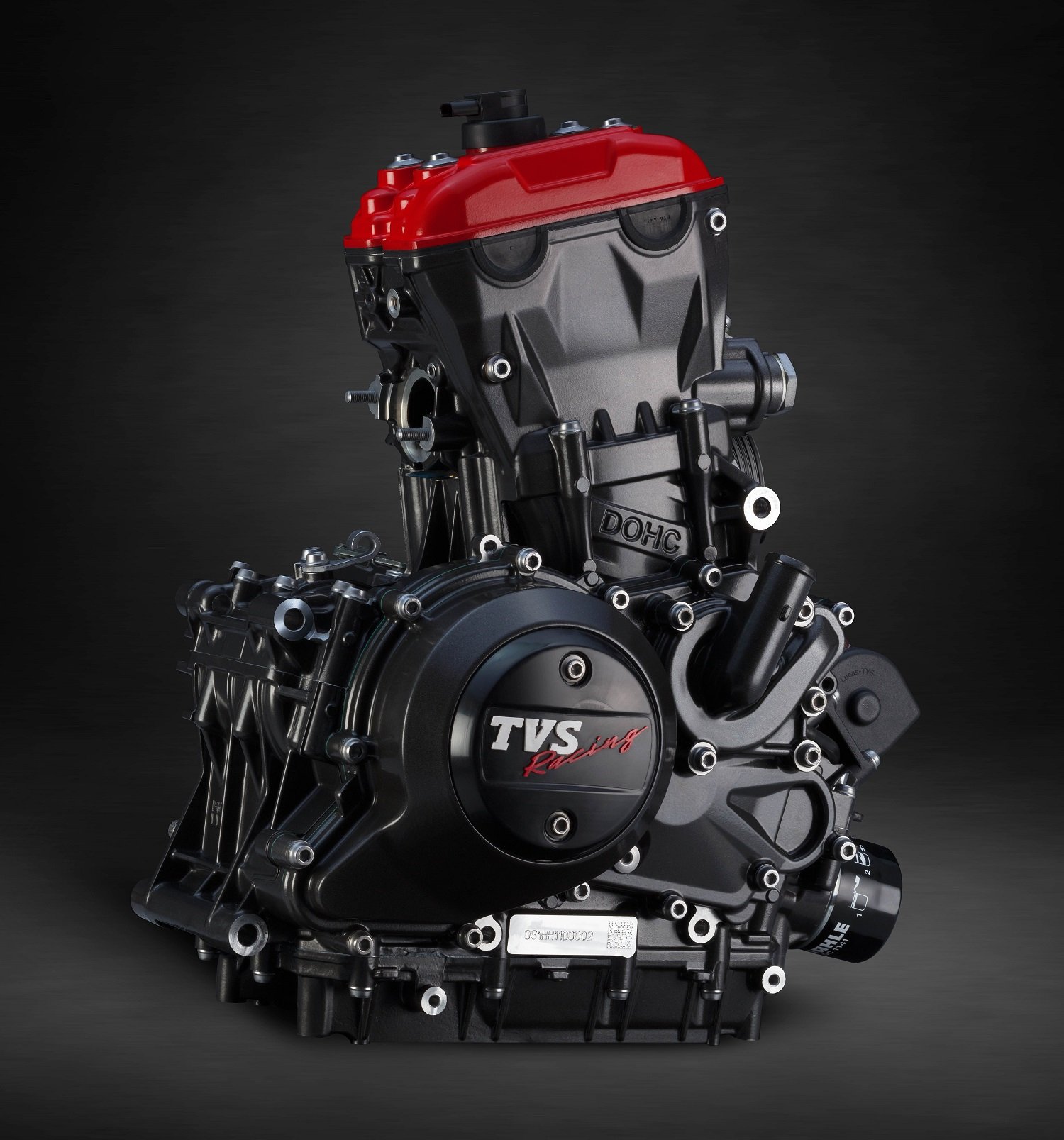 Let's talk the real talk, the engine. The RR comes with a 312.2cc, single-cylinder, DOHC engine which produces 34hp at 9,700rpm and 27.3Nm at 7,700rpm. In simple words- "kaafi tez bhaagti hai, bro!"  The fuel injection system mapped by TVS offers a well-judged throttle response which eventually enhances the riding experience. Its six-speed gearbox is absolutely fantastic at shifting and it can even attain a top speed of a crazy 160kmph. Now, if THAT isn't fast for a 312cc bike, I don't know what is! 
Speaking of features… it has a tone of 'em!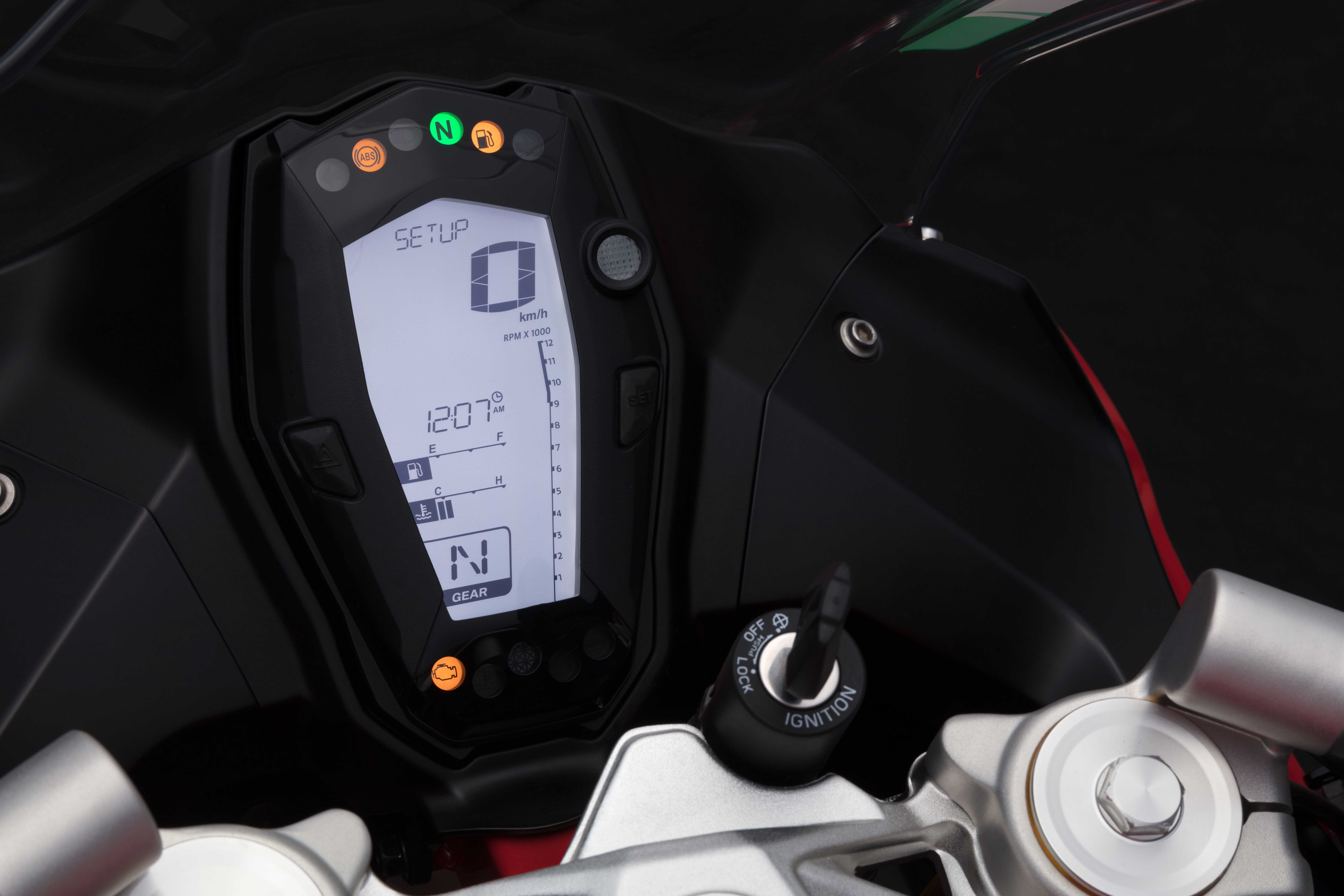 Features, it has a lot of features. But let's start with my personal favorite, the stylish-looking-vertically-stacked speedometer which is a riding encyclopedia. It displays a speedometer, tachometer, gear-position indicator, and even a goddamn clock. You can also check your lap timing, average speed, and even see how quickly it goes from naught to 60kmph. It also features a hot air deflector that helps divert heat downwards, away from the rider's legs – maximizing ride comfort in extreme conditions. Oh, and that Omega-shaped LED tail lamp though, a piece of art, my friend!
Performance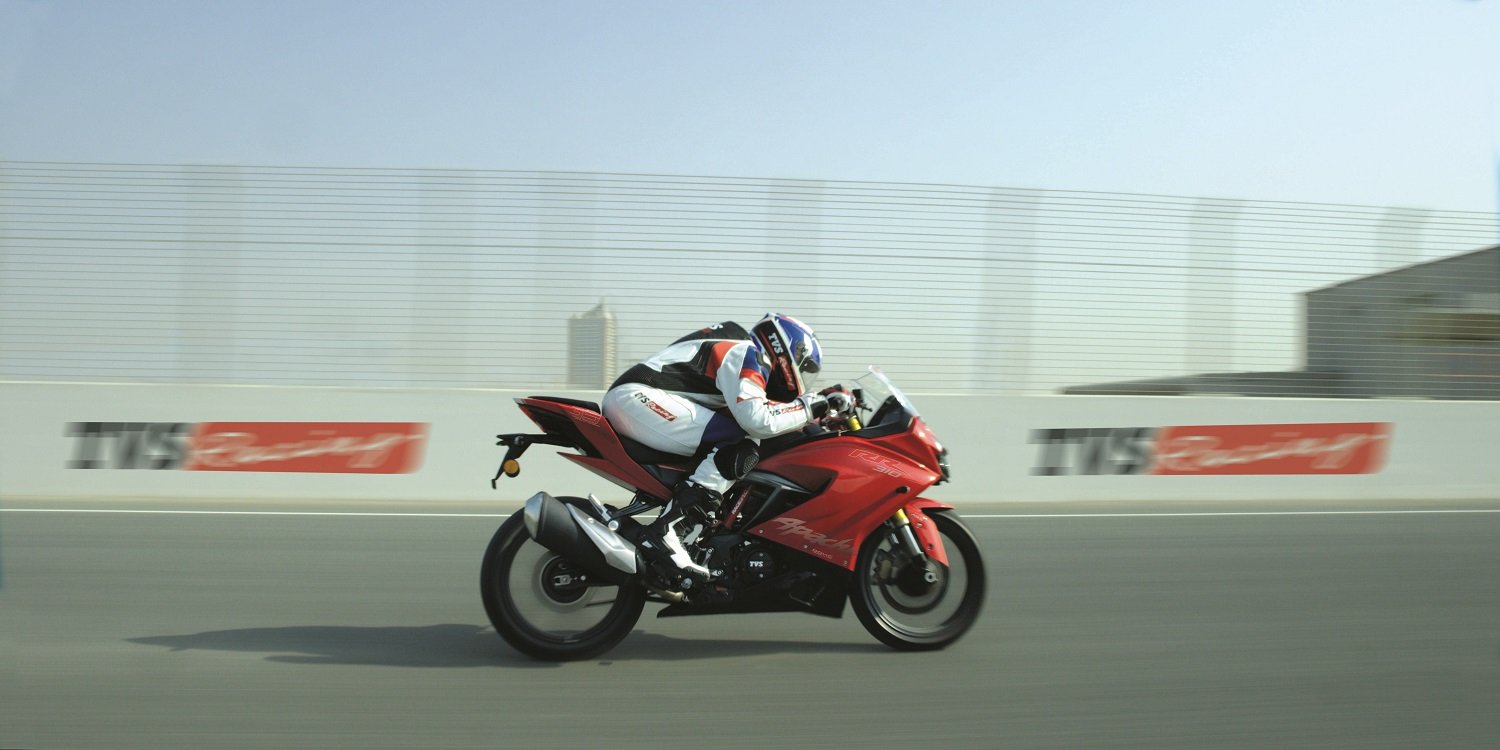 The good thing about the Apache series is that ever since version one, it has kept on evolving and has come up with something interesting every time. The RR310 does justice to same, in fact, it takes things to a whole new level. The engine, even though powerful, isn't really loud, it has that crisp premium sound. The gearshifts are smooth and the throttle response is up to the mark which kind of gets interesting once you push the limits. As per TVS, it goes from a 0 to a 60 in 2.93 seconds and even at full rev, the bike offers excellent stability and firm braking. The RR310 is sleek, fast, rider friendly and accessible. 
Why should you get this beauty?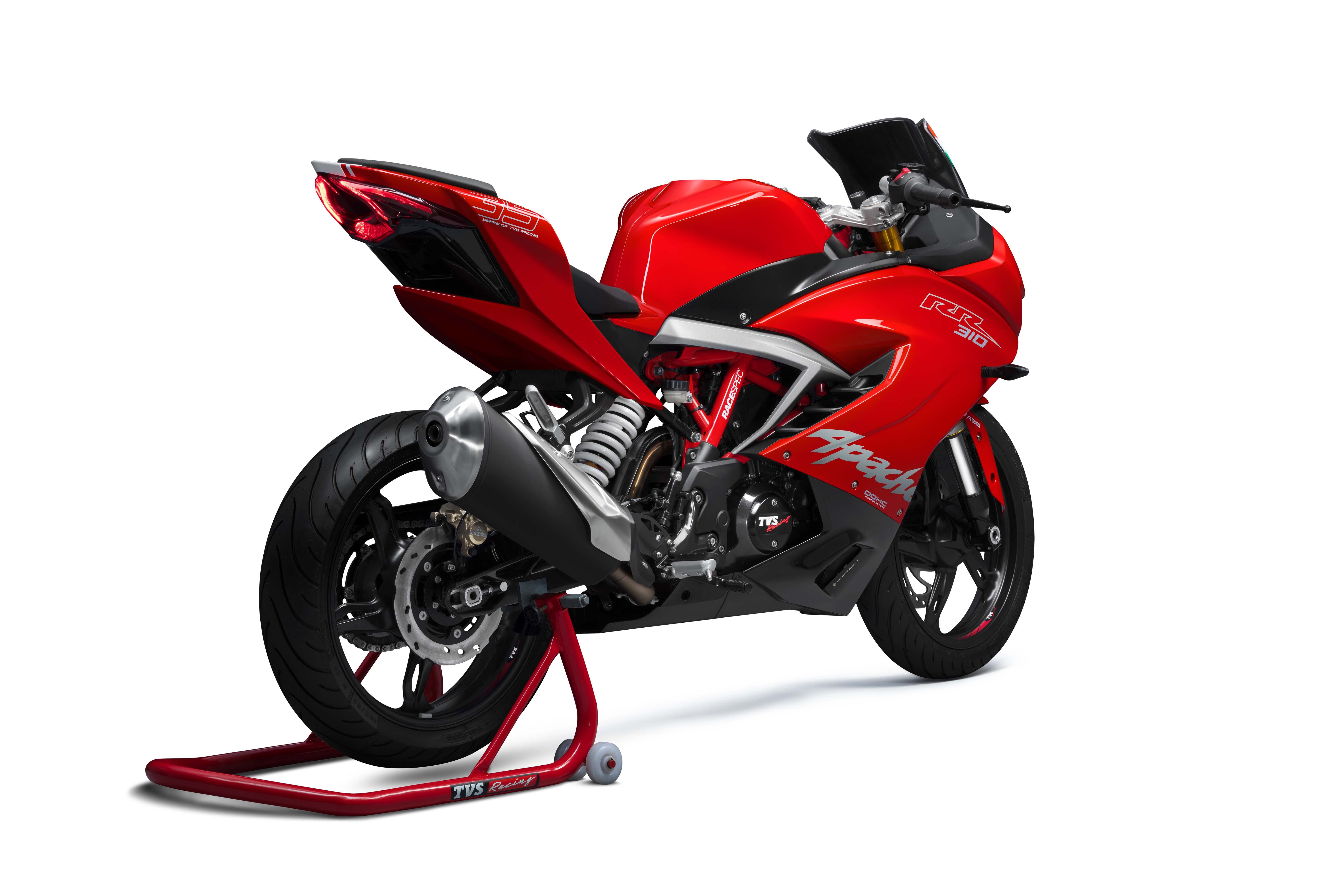 I am no good with verdicts but simply put, I would definitely go for the Apache RR310 if I ever was to gear-up for a race or even prepare for one. It promises top-notch performance, falls quite about in the price segment that won't give me a stroke, and the color red is just my favorite. Must say, this is a brilliant way for TVS to celebrate their 35 years of racing history. 
Enough talking though, watch this video and you might get why am I fanboying this shark-shaped beast: