One of the biggest and most successful films of 2015, Baahubali: The Beginnning was certainly a magnum opus that left a major impact on everyone's minds. 
Since the time of it's release, fans have been eagerly waiting for the sequel of the film. The first film left a lot of questions unanswered and everyone has been eager to know just how the story culminates. There's also major excitement to witness the fabulous VFX that's cost the makers a bomb.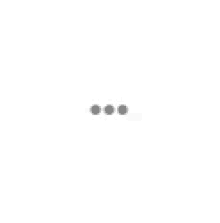 After a long wait, the film finally releases on April 28 this year and the first trailer of the film has just been released. 
Not revealing much about the plot, the trailer teases the fans with a lot of spectacular action sequences and some kick-ass special effects. 
Safe to say, the sequel is only going to be bigger and better. 
And yes, the much-awaited fight between Baahubali and Bhallala Deva is indeed happening and you'll get a small glimpse of that too. Will we finally have an answer as to why did Katappa kill Baahubali? Hopefully, yes! 
Watch the trailer here:
We're majorly excited!