Saffron groups Vishwa Hindu Parishad and Bajrang Dal in Gujarat have started distributing trishuls (tridents) among the youth in order to ensure protection of cows and fight 'love jihad', a report in Times of India says. 
According to the report, over 4000 tridents have been distributed among the youth of Gujarat's capital Gandhinagar city in the past two and a half years. This year alone has seen 700 tridents being handed over to the youth. 
On Monday, VHP gave trishuls (tridents) to 75 youths at a Trishul Diksha programme in Gandhinagar. In this year, the organization has already organized monthly trident distribution programmes in the area.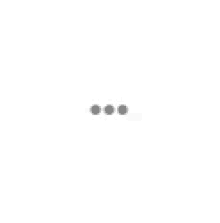 "There have been several cases of cow slaughter in Gujarat and the police have failed to stop the crime. It is time the Hindu youth come forward to fight it. Moreover, we are also working towards controlling the menace of Love Jihad and are setting up Anti-Romeo squads around educational institutions in the city," VHP general secretary Mahadev Desai told TOI. 
He also said tridents are not classified as weapons as they are one "centimetre smaller than the prohibited weapons."
However, Gandhinagar police said it won't allow anyone to carry trishul in public places. It also said any violation of the law will penalized, the TOI report said. 
Feature image source: PTI/File Photo