Don't you just hate it when a certain TV show you love gets axed because it "didn't get enough numbers"? I'm not a violent man, but don't you want to punch the bunch of suits that decided 'TRP triumphs quality'?
Over the last decade or so, I've had many a heartbreaks - almost all of them caused by network executives who decided to pull the plug on some really good TV shows. Sometimes, they asked the showrunners to wrap up earlier than originally planned, and in some extreme cases they even cancelled entire shows without tying the loose ends.
Here's a list of some shows that were taken from us too soon.
1. Freaks and Geeks
Canceled after 12 episodes were aired, by NBC executive who claimed executive producer Judd Apatow "wouldn't listen to his notes". 18 episodes were produced. The unaired ones are be found on Netflix.
The show later appeared on Time magazine's "100 Greatest Shows of All Time" list. Judd Apatow went on to become a successful filmmaker who made classics like The 40-Year-Old Virgin and Knocked Up.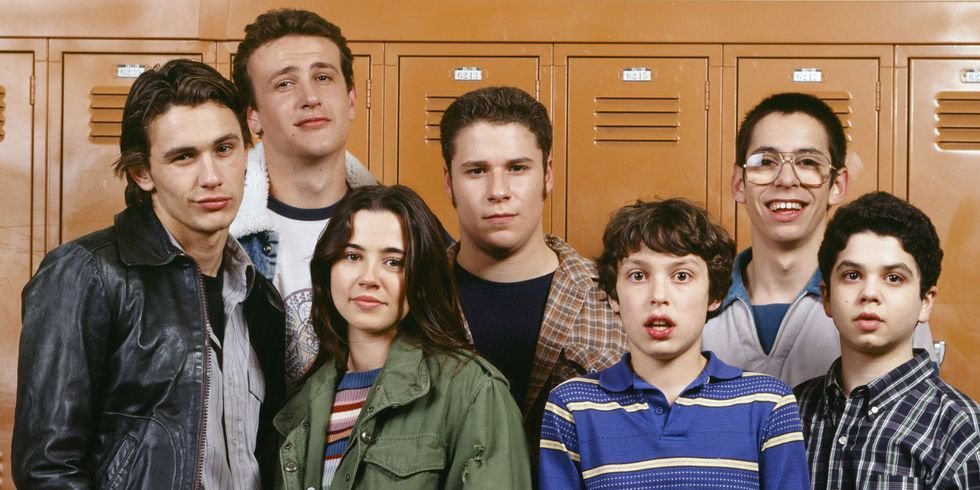 2. Firefly
FOX cancelled it due to low ratings, even though show went on to become a cult-favourite later.
The network also dropped the ball by marketing it as a action-comedy rather than a complex character driven drama. And to make things worse, some genius(!) in the marketing team decided it would be great to air the second episode as the pilot instead of the original two hour special first episode.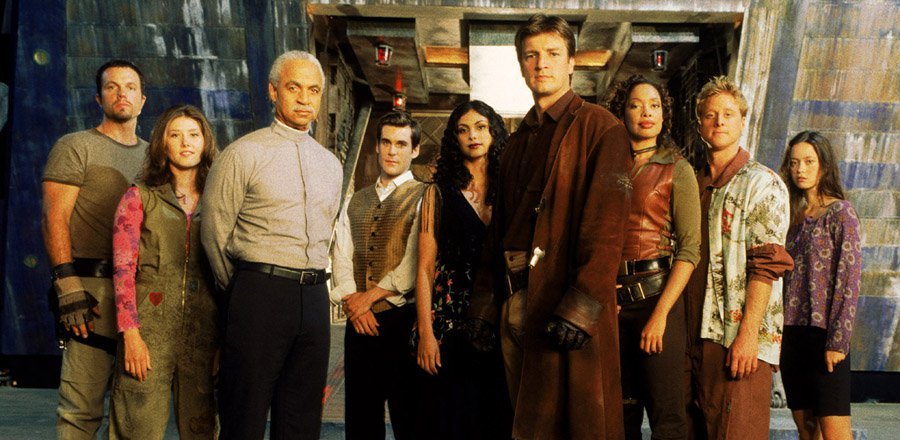 3. Love Monkey
Cancelled by CBS just after airing 3 episodes. Later VH1 aired the remaining 5 episodes just so that the fans could have some sort of closure.

The show is about Tom Ferrell, a 30-something, single, record executive who's on the lookout for musicians and relationships. In New York City, neither of them is as easy as it sounds.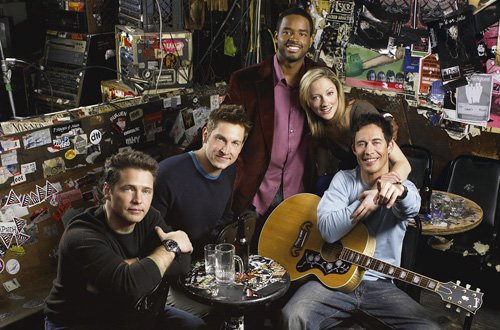 4. Undeclared
Judd Apatow's follow up to Freaks and Geeks too lasted just one season. Earlier it was NBC and the next time it was FOX.
Undeclared was almost like 'Freaks and Geeks goes to college', and it featured some stellar acting by now famous Jay Baruchel, Charlie Hunnam and Seth Rogen. The show was mainly about a group of freshmen in college and everything else that comes with it.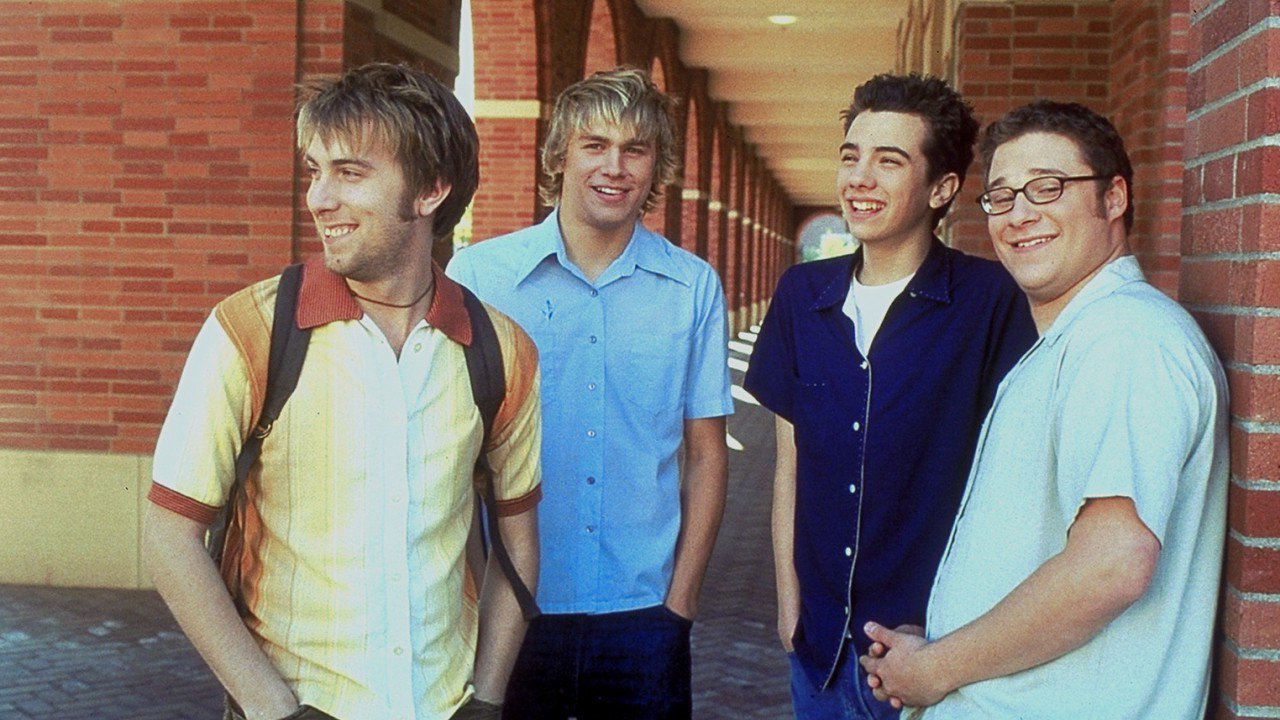 5. Pushing Daisies
Cancelled after airing 2 seasons.
In Esquire's 'TV Reboot Tournament', this 'forensic fairy tale' was voted number one. Noted critics have said that Pushing Daisies was far ahead of its time and that it was 'too clever' for the mainstream audience. But what do the suits know? I'm part of that mainstream audience and I freaking loved it.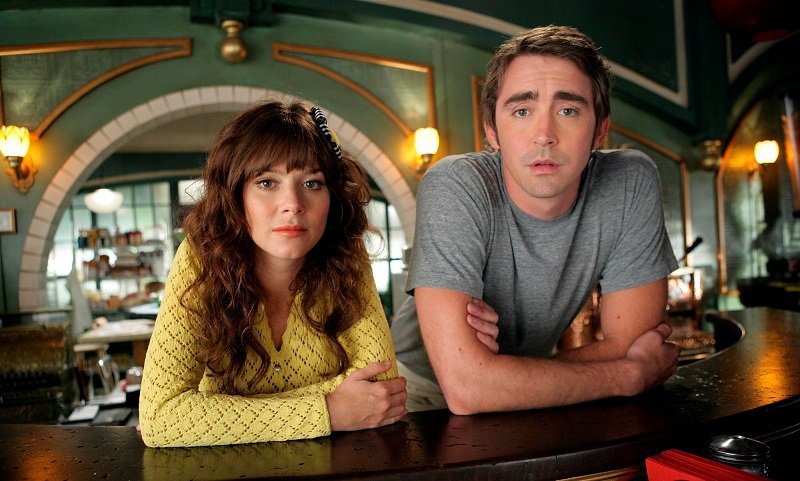 6. Twin Peaks
Cancelled after 2 seasons due to low ratings.
Twin Peaks was a quintessentially David Lynch show. The kind of surrealism that he earlier displayed with Blue Velvet, and the kind he would later introduce in Mulholland Drive, fans had already seen in Twin Peaks. Was it ahead of its time? Maybe. Did the masses think it was merely a murder mystery and not appreciate the surreal/supernatural aspects? Definitely. But don't worry - legend has it, it's coming back in 2017.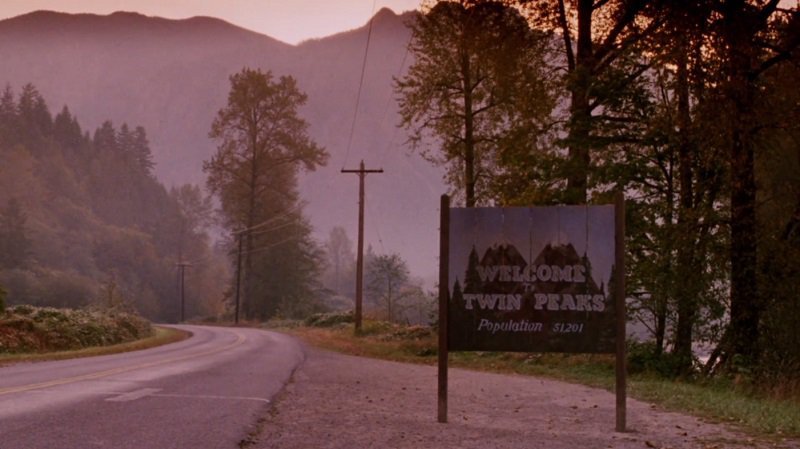 7. Gang Related
FOX pulled the plug after 1 season due to low ratings.
While it's true that Gang Related existed in a TV culture where people had already seen The Wire and The Shield - arguably two of the best shows about cops and criminals, what it had going for it was a rare sense of pacing apart from a really interesting choice of cast. The season finale, was dark - and it was a perfect build up for a second season, but alas, it was already cancelled.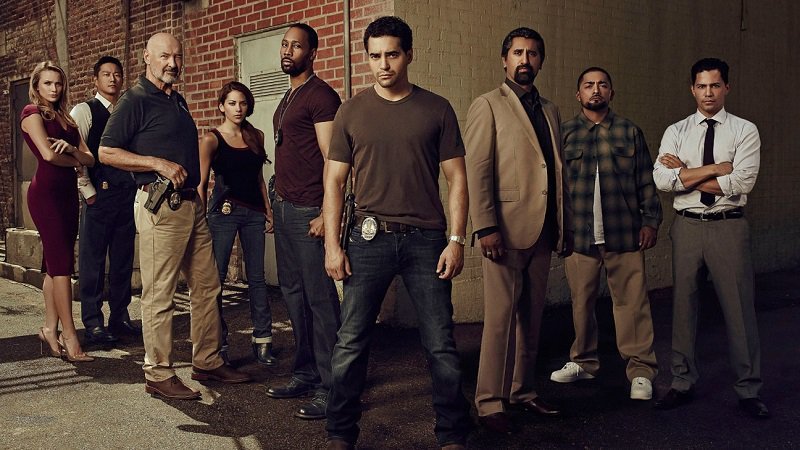 8. Roswell
Cancelled after 2 seasons on The WB. Picked up for a third season on UPN. Cancelled after the third.
While Buffy the Vampire Slayer was the popular one among teenagers all over the world, there are some who'd still choose Roswell over the vampire teen drama. Roswell, the alien teen drama introduced a whole generation to kick-ass music through the songs used on the show. Don't believe me? Check out this tracklist, and remember, this was in 2001!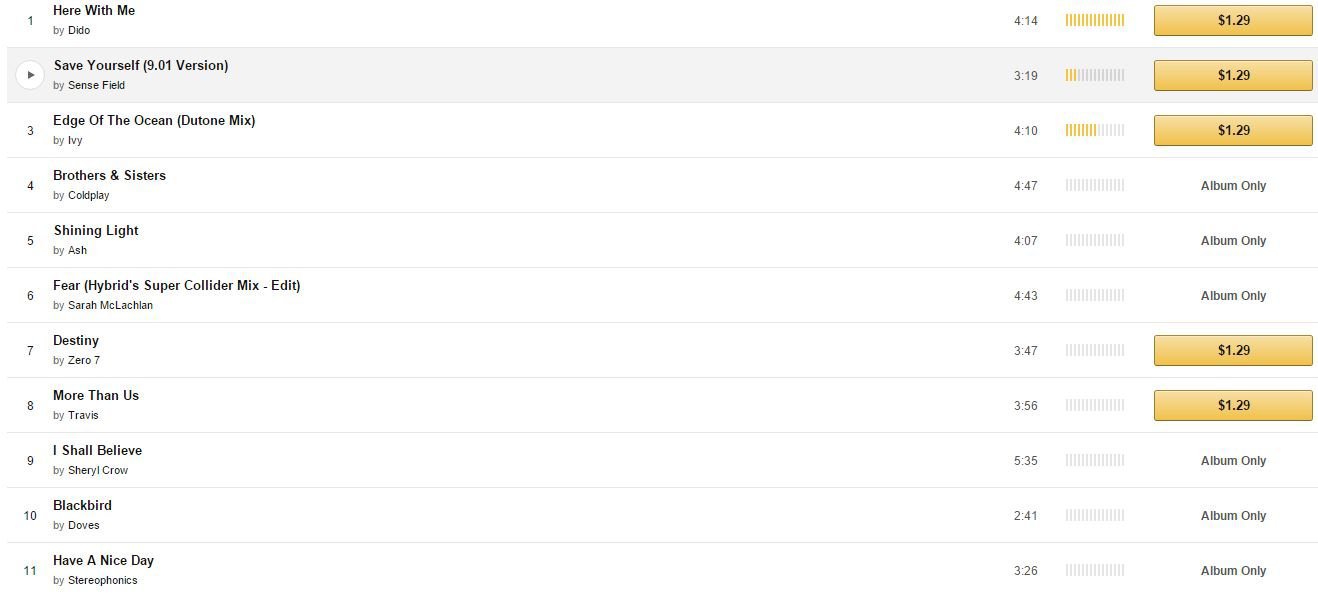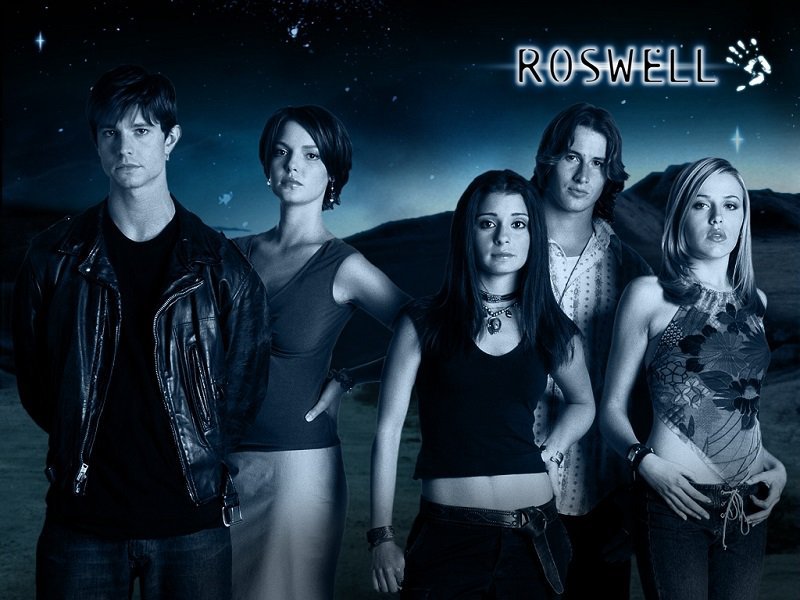 9. Better Off Ted
Cancelled after 2 seasons due to poor ratings.
This corporate parody was the perfect sitcom. It had funny characters, great lines and Portia De Rossi. But even though the humour was almost as good as The Simpsons, not too many people actually knew about the show, which actually kept it a "cult favourite" and nothing beyond that.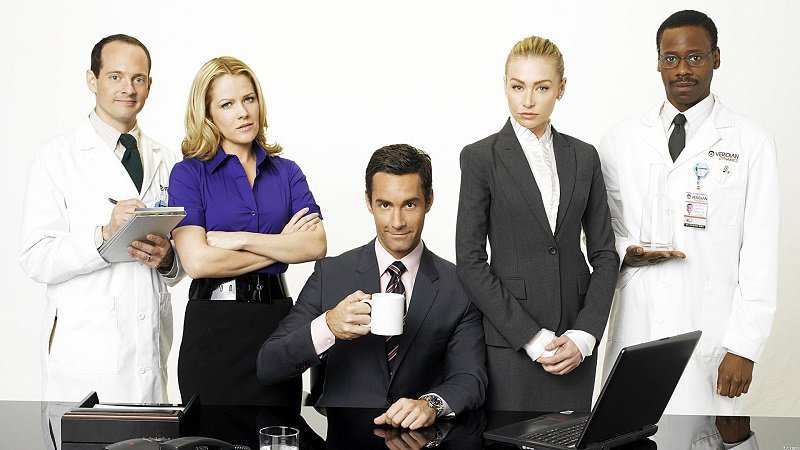 10. My So-Called Life
Cancelled after one season, despite ending in a cliffhanger.
A show about adolescent life starring Claire Daines and Jared Leto - who would say no to that? Many it seems, since back then those two weren't the stars they are now. Also, this was the first show for which a fan campaign to get it renewed was started online.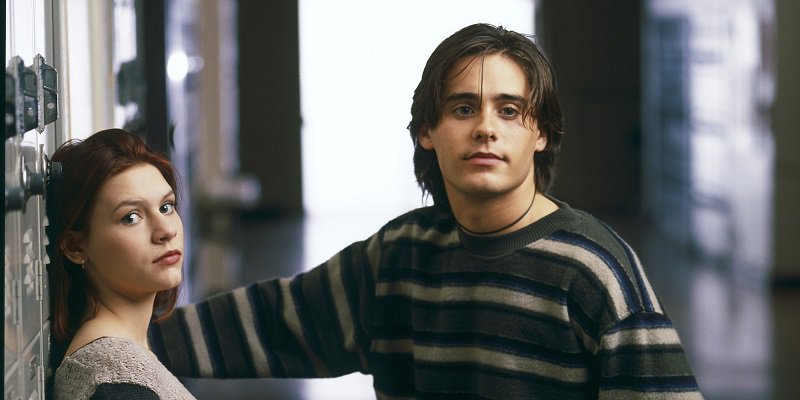 11. Dead Like Me
Showtime cancelled it after 2 seasons citing "loss of quality."
Bryan Fuller, the guy who wrote Hannibal, Pushing Daisies and Wonderfalls, was behind this little gem of a show. But there were constant struggles between the network and Fuller, who left the production, following which, the quality apparently dropped. But the premise was still strong - the grim reaper is actually a rebellious teen. Damn. All that potential, gone to waste.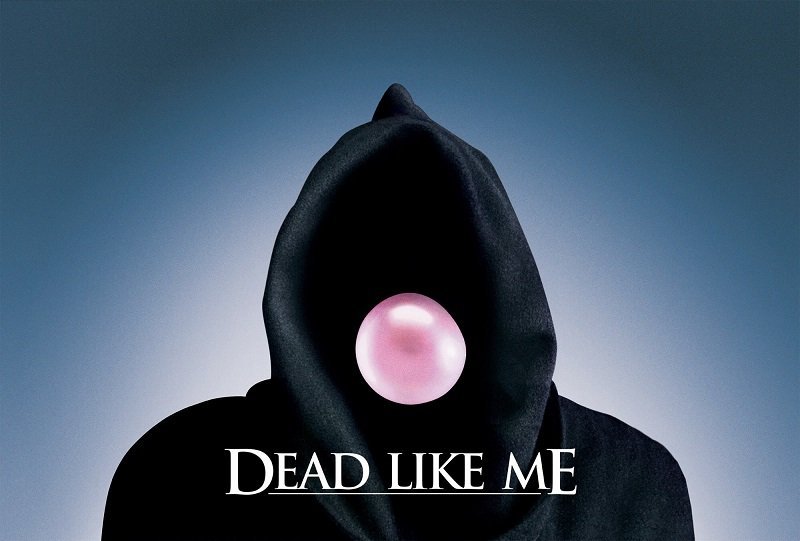 12. Wonderfalls
FOX cancelled it after just 4 episodes. Remaining ones aired on Logo.
Another one from Bryan Fuller, Wonderfalls was about an over-educated sales clerk receiving strange advice from miniature figurines. It's one of those shows where the premise draws you in, you end up liking it and then suddenly someone tells you it's been cancelled. Yep, network execs can be total party-poopers sometimes.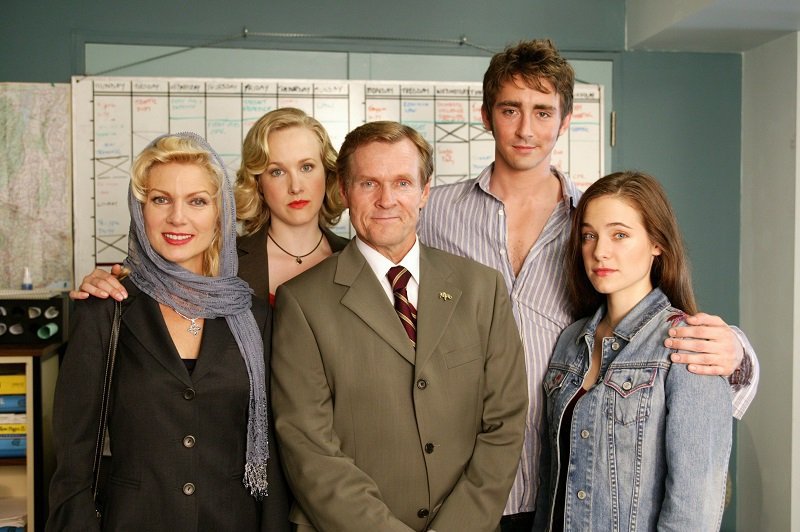 13. Numb3rs
Ran for 6 seasons. And then cancelled by CBS.
Numb3rs is an example of how a good show with not-so-great ratings almost made it big without getting canned. That is, until the 6th season happened. Some fans of the show, one where actual mathematics was used to solve crimes, are still devastated. As a fan of The Wire, I know that feel bro.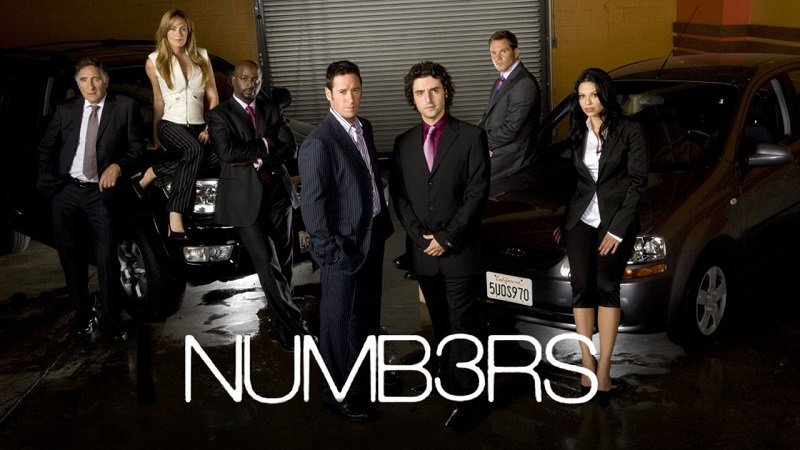 14. How to Make it in America
HBO canned it after 2 seasons.
If there was one show that captured life in New York pretty well without being cheesy or being about Carrie Bradshaw, it was How to Make it in America. The story of two guys who struggle to start a fashion label was an instant hit among millennials but too bad they make a very small chunk when it comes to ratings.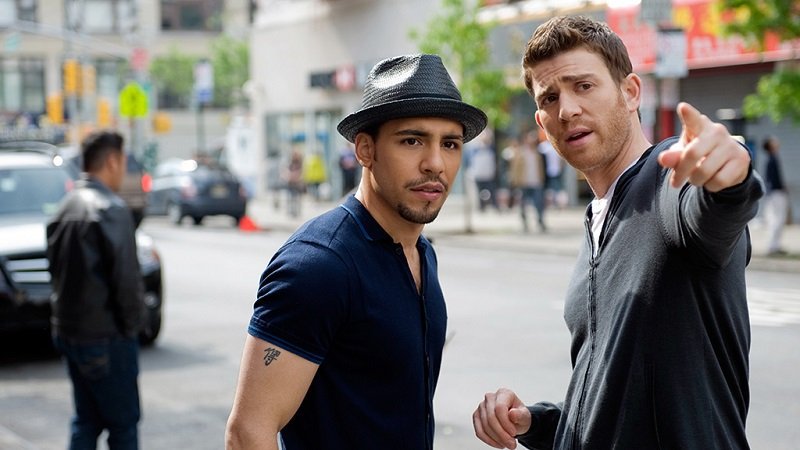 15. Rome
Was supposed to be 4 seasons long. But after the first season, the showrunners were asked to wrap up the show in the 2nd season.
This. This was the show that could have been great, and in many ways, it still was. The fictional story of Centurion Lucius Vorenus and Legionary Titus Pullo amidst the backdrop of Caesar's and later Augustus' Rome, was as good, if not better, than Game of Thrones. But this was the time before HBO Go/Netflix/Hulu, which meant that the HBO could not make too much money off of it, at least not enough to justify the high production costs. So, they asked the creators to condense the plot in the 2nd season. Did you know the 3rd season was supposed to talk about the birth of a certain Jesus Christ some the Roman province of Judea? If only Rome had been made five years later.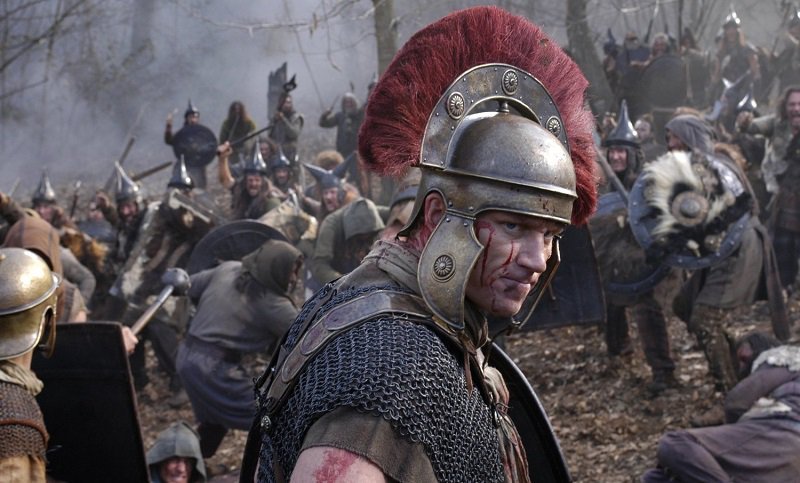 16. Flight of the Conchords
The two leads had family back home in New Zealand, and so decided to end the show after 2 seasons.
Flight of the Conchords, to me, is right up there with classics like Seinfeld, Arrested Development, Coupling and The Office. Yep, it was that funny. Some say it ended right when it should have, citing the 'too much of anything is bad' logic, but this fan disagrees. A 3rd season should have been created. Just one more hit, says this FotC junkie.
17. Monkey Dust
The show had to stop because sadly, the co-creator passed away.
I cannot stress this enough. If you like your comedy dark, Monkey Dust is the best thing you could ask for. Sadly, co-creator Harry Thompson passed away in 2005, and quite frankly, the show wouldn't be the same without him behind the scenes. Fate, you can be a terrible thing sometimes.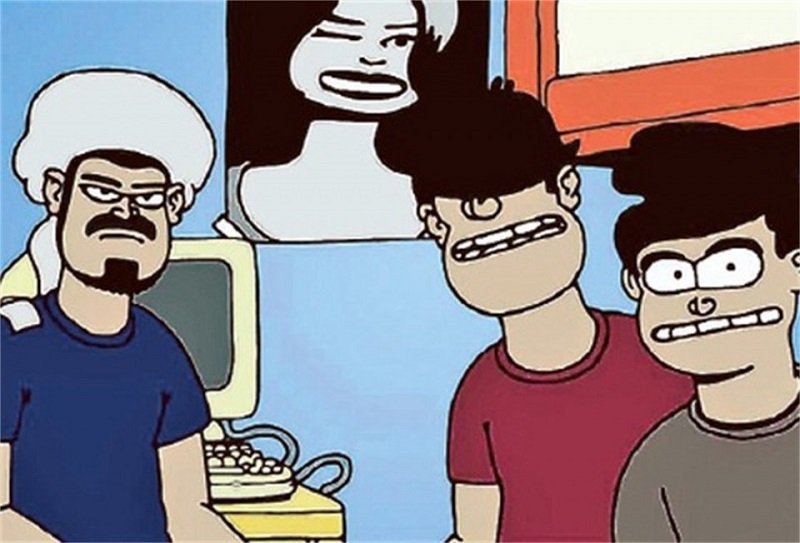 18. Deadwood
HBO cancelled it after 3 seasons due to its high production cost.
Deadwood was a critical hit, but its ratings couldn't justify the cost of recreating 1870's South Dakota, leading to its cancellation after 3 seasons. There were talks about renewing it in the form of a Deadwood movie, just like they did it for Entourage, but nothing seems certain anymore.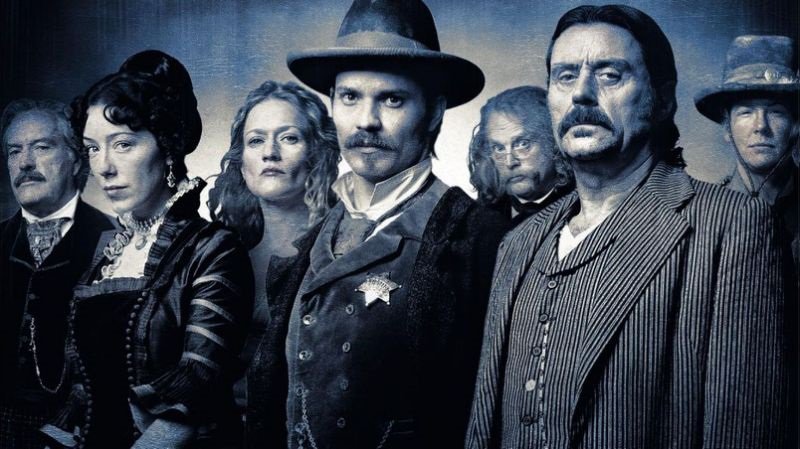 19. The Newsroom
HBO's production team allegedly had problems with Sorkin. The show was canned after a reduced 3rd season.
There could be many reasons which could have led to the cancellation - it could be the friction between Sorkin and the HBO production team, it could be Sorkin's alleged mistreatment of the show's writers, it could even be people calling the show too clever and politically inclined - but as fans, some of us can't deny that the loss was ours.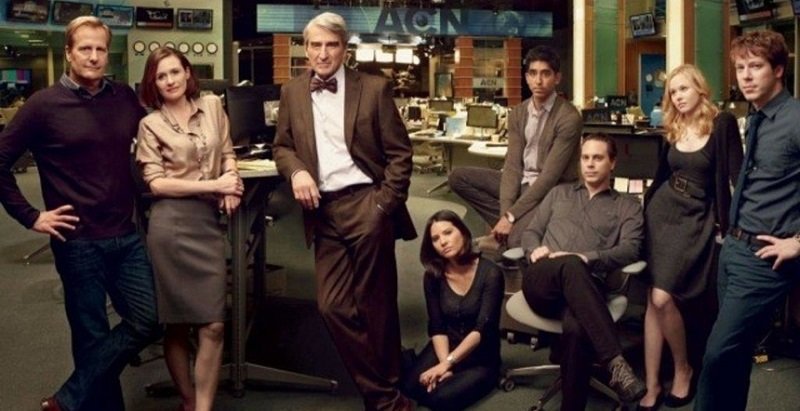 20. Treme
Creator David Simon had to wrap the show up after a reduced 4th season.
Much like David Simon's magnum opus, The Wire, his post Katrina love letter to the people of New Orleans had a sad run when it came to ratings despite getting rave reviews from critics. Simon did not want to leave the show abruptly, and so he tweaked the story to have a proper conclusion, much like he did with The Wire. But that's the thing about David Simon shows - does reality ever end? Don't want people to have false hope, but either of these shows could get renewed in the correct conditions. Or so I tell myself every night before going to bed.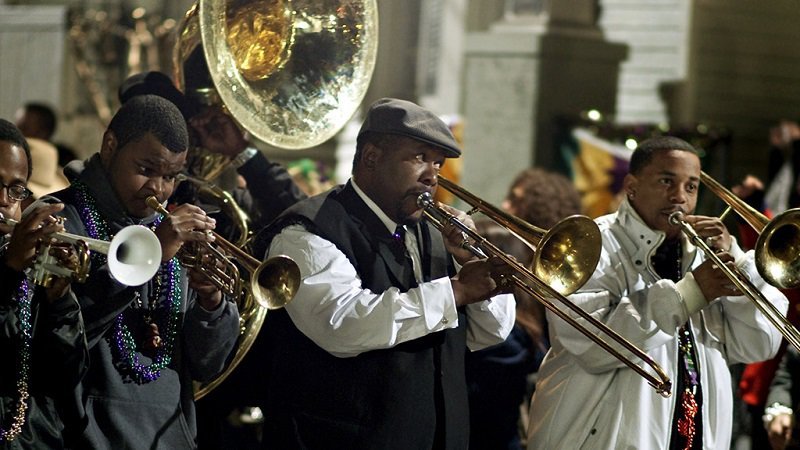 21. Boardwalk Empire
Creator Terrence Winter was asked to wrap it up in the 5th season.
Just like the roaring twenties', Nucky Thompson's fairy tale run as a gangster/businessman couldn't go on forever. The difference is, unlike the twenties ending in 'The Depression', Terrence Winter's Boardwalk Empire had to go out in a blaze of glory. Fans of gangster dramas can however agree with me when I say, at least another season would have been nice.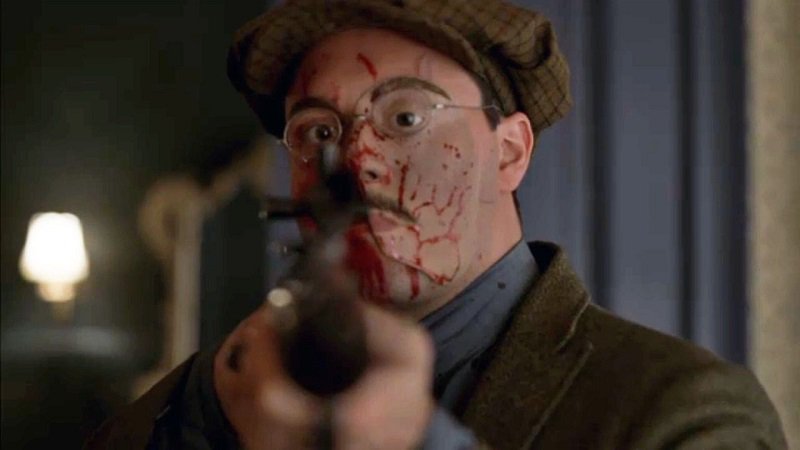 22. The Knick
Rumour has it that it's been cancelled after 2 seasons.
Steven Soderbergh's medical-slash-period drama about the Knickerbocker Hospital in early 1900's New York, ended in a devastating cliffhanger, which some might say is the perfect ending to the shock-heavy series, but come on, don't leave us guessing for god's sake! Apparently the sets have been pulled down, which is always a bad sign for any series, but some say the studio is spending a ton of money to have the material in storage. Who knows what tomorrow brings, eh?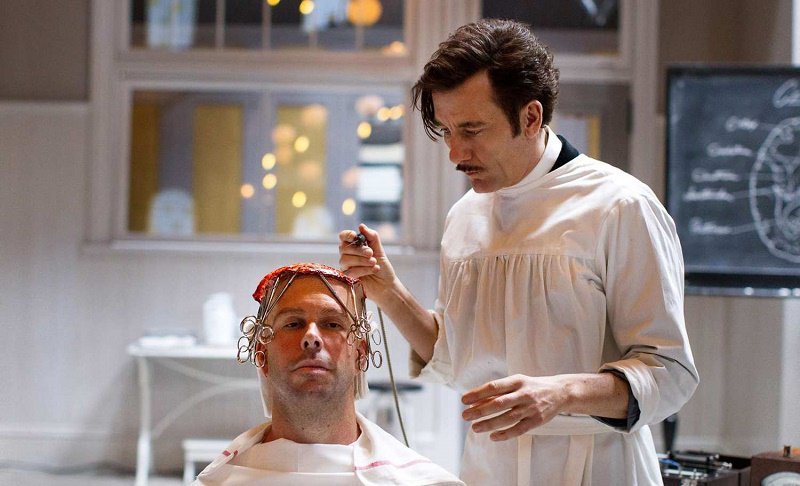 23. Lilyhammer
Netflix decided not to renew their original show for a 4th season.
Back in 2012, Lilyhammer was the bright example of how original programming can work wonders for a brand like Netflix. The comedy about a New York gangster hiding in a small Norwegian town was as fresh as fresh could be. But apparently, the production got too complicated for the network.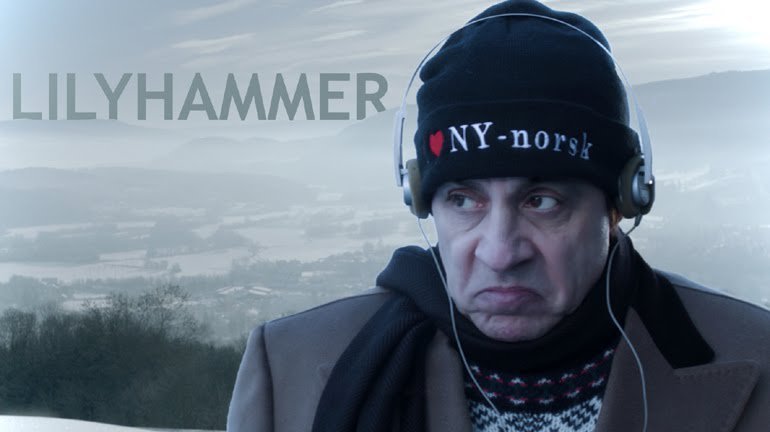 24. Boston Public
FOX relegated the show to the Friday late night death slot, after which it faded away around the 4th season.
There was a time when David E. Kelley's Boston Public was the best American drama you could see on Indian television. The daily struggles of the teachers, students and staff in Boston High made for an excellent hour every week back around 2000-2004.
Here's a clip of alternative band REM making a guest appearance in an episode of Boston Public.
Source - FOX
Doesn't matter these got canned or wrapped up in a hurry. Watch them anyway. They're that good!