Jawaharlal Nehru University has slapped fines on four students for - believe it or not - cooking and eating biryani near the administrative block in June. 
According to a notice issued by Chief Proctor Kaushal Kumar, fines between Rs 6,000 and Rs 10,000 have been slapped on the four students who allegedly prepared biryani near the building in June, reported news agency PTI.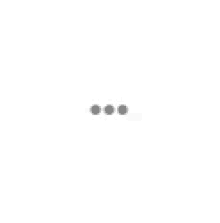 While three students — Chepal Sherpa, Amir Malik and Manish Kumar — have been fined Rs 6,000 each, Satarupa Chakraborty has been fined Rs 10,000. She was also punished under another clause for "leading the protest demonstration along with slogan shouting against Vice-Chancellor, administration and Professor Atul Johri, and sitting inside the V-C's office… even after repeated requests from CSO (Chief Security Officer) and security personnel", reports The Indian Express.
Media and ABVP's 'beef' twist
While the university's notice has no mention of the kind of biryani, some media portals have added a "beef" angle to the incident. News website Indiatimes ran a story headlined: "JNU Slaps Rs 6000 Fine On Four Students For Allegedly Cooking 'Beef Biryani' Near Admin Block". Strangely, except for the headline, the story has no mention of the word "beef".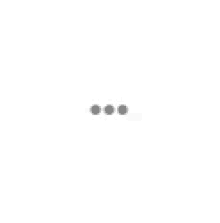 Other leading new channels such as Aaj Tak, ABP News, to name a few, also ran the story that "beef biryani" was cooked in JNU on the said day. Aaj Tak reported that it was the ABVP, the BJP's student wing, which had accused the students of cooking "beef biryani".
What the students say
But what really happened on the night of June 27? What is the whole fiasco around the said biryani? ScoopWhoop News spoke to the punished students and this is what they said:
"This happened in June after the academic council meeting. JNUSU office bearers had gone to meet the Vice-Chancellor [M Jagadesh Kumar] regarding the UGC decision which had resulted is seat cuts. As usual, he didn't turn up. So, we started protesting. As it was getting late, we decided to cook and eat biryani there. Community cooking is a normal thing in many universities across India, not just JNU. Everyone, including some guards, ate it," he said.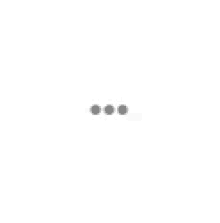 "This is a witch-hunt and now ABVP has added a beef angle to it. It was not beef biryani. They want to give the issue a communal colour. With Gujarat elections around the corner, the BJP government is looking for soft targets. What better than JNU students?" he said.
Chepal Sharma, another one of the punished, says the "biryani" is not even an issue. "The real issue is that students' voices aren't being heard. And whoever raises their voice is silenced by imposing such absurd fines. This is a violation of our democratic rights and a tactic to silence dissent," he said.
With Gujarat elections around the corner, the BJP is trying to create diversionary tactics, he said. "The ABVP's JNU unit has now added a beef angle to polarise people on communal lines. And media has shamelessly picked it up," he said.
Sherpa also said that this has been a pattern under the current administration: "imposing heavy fines on any left-leaning, progressive students, and activists".
Many students who were present on the day are also wondering how the media and the ABVP came to the conclusion that "beef biryani" was cooked in JNU. Did they conduct a test? 
Former JNUSU general secretary Satarupa Chakraborty wrote on Facebook, "How did the ABVP come to know that the biryani was beef, and not mutton or chicken? Were they present there? Did they eat the biryani with us? Or, are these just tactics to gain political mileage?"
Chakraborty told The Hindu:
"Does a university proctor office run to monitor who cooks and eats Biryani in a residential campus like the JNU where such activities are well-cherished practice, part of the culture and helped build up a community bonding among students coming from all across the country."
In a statement, JNU Students Union said:
"Proctor Office said that the students were eating 'Biryani'. Taking this as a cue, ABVP is trying to communalise the campus atmosphere by spreading rumours and false news that students had eaten Beef Biryani. Just as a patently false propaganda was spread in February 2016 using fake videos, the ABVP is once again running a dangerous, malicious, communal campaign... Yet again, we are seeing the ABVP, JNU administration working together to create a communal frenzy targeting JNU students. Yet again, this is happening before crucial state elections, where BJP is struggling to answer tough questions on job losses, GST and demonetization. Is the intention not OBVIOUS?"
The Chief Proctor of the varsity didn't respond to calls and messages.
ScoopWhoop News spoke to some ABVP members in JNU over the phone. The activist said they were in Kerala on a "Chalo Kerala ABVP Maha Rally" and were unaware of the issue.