What do you do when it's raining?
If you are a regular person like me, one can safely assume that you sit inside, look at the rain and think about the complicated mess your life is.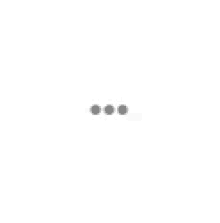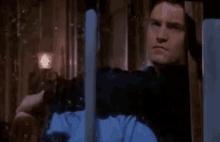 But in the Bollywood universe, things happen differently. 
People go to an abandoned factory, climb to the terrace and start dancing with their bae.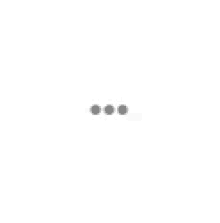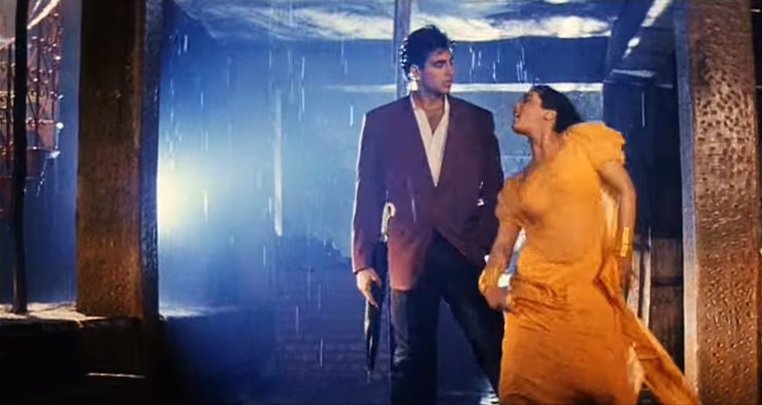 They sing and make out as well, because paani ne aag lagayi.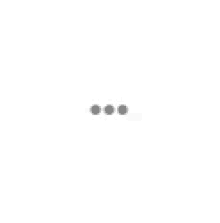 It's been decades and I still haven't been able to figure out Bollywood's obsession with the love, sex aur baarish combination (dhoka is for the viewers).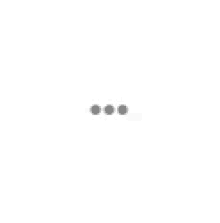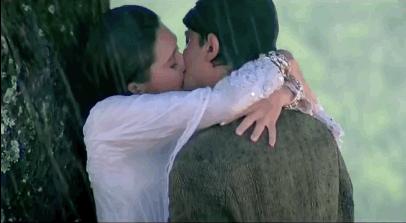 Honestly, if my boyfriend tried to take me to a factory to make out while it's raining, I'll have to think about taking legal action.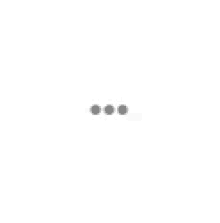 I really don't understand what is it about being drenched in the rain that makes people so horny.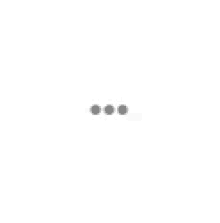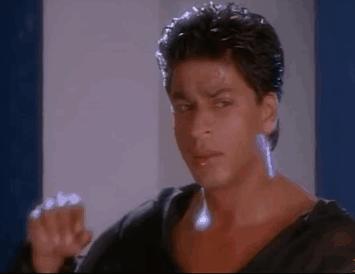 The first thought that crosses my mind when I see something like this is- inhein school mein acid rain nahin padhaya tha kya?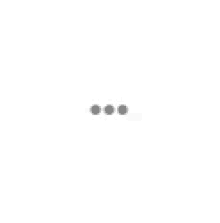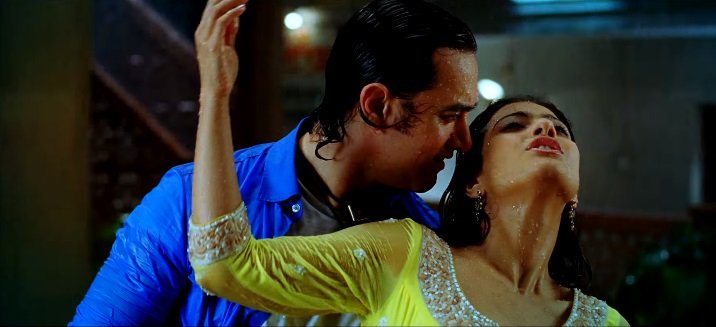 There are no bugs, no jheengur and how exactly are their rooftops so clean? The woman is literally rolling on the floor out of excitement and has zero stains on her clothes.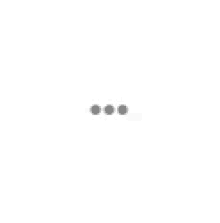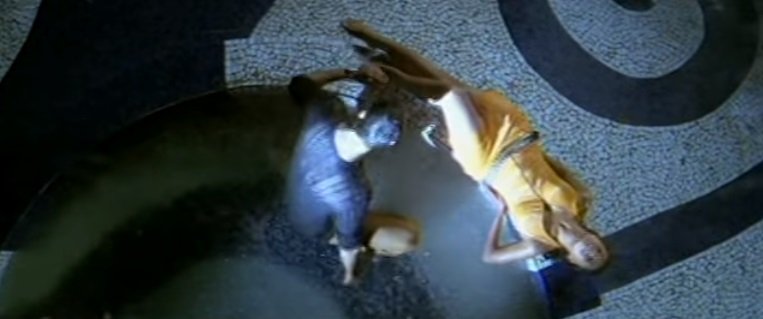 Speaking of clothes, why are the women always made to look sensuous in these scenes with clothes clinging to certain parts and shots of water dripping through their body?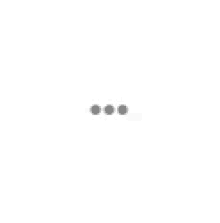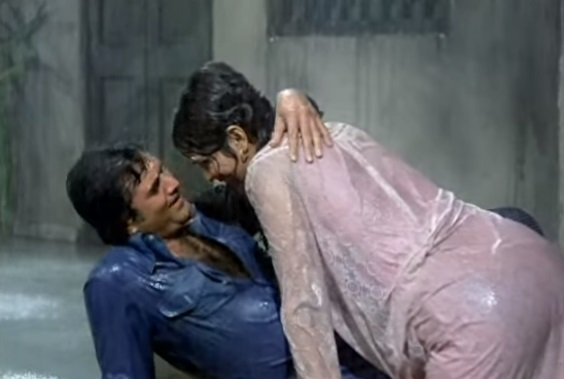 And what's with the georgette and chiffon SAREES?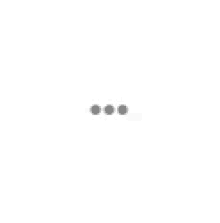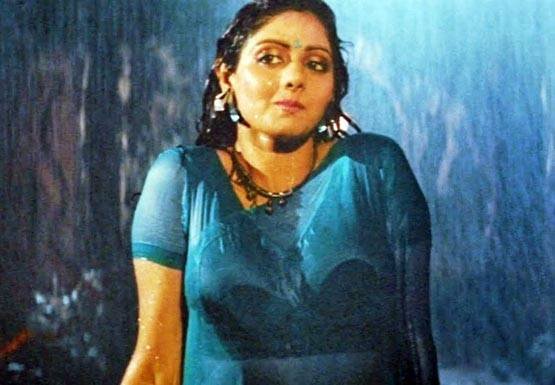 As someone who can't walk two steps in a saree without tripping, it's strange for me to see these girls running around as if they will fly at any given moment. 
Also, I am amazed how their sarees never get dirty with keechad. Ye kaun si sadkein hain jo itni saaf hoti hain?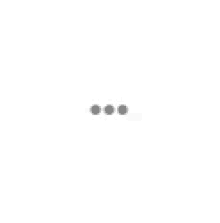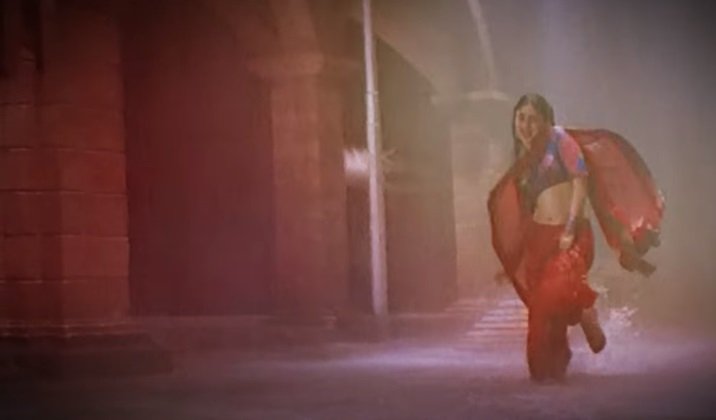 For instance, 
tip tip barsa paani
is as famous for its sexual imagery as it is for Raveena Tandon dancing in her yellow saree.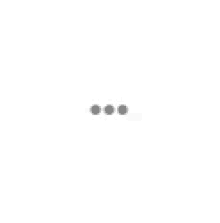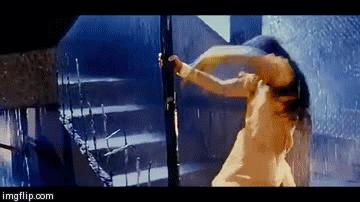 So much so, that when they re-created the song with Katrina Kaif, she was dressed in exactly the same way.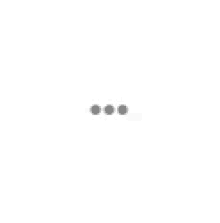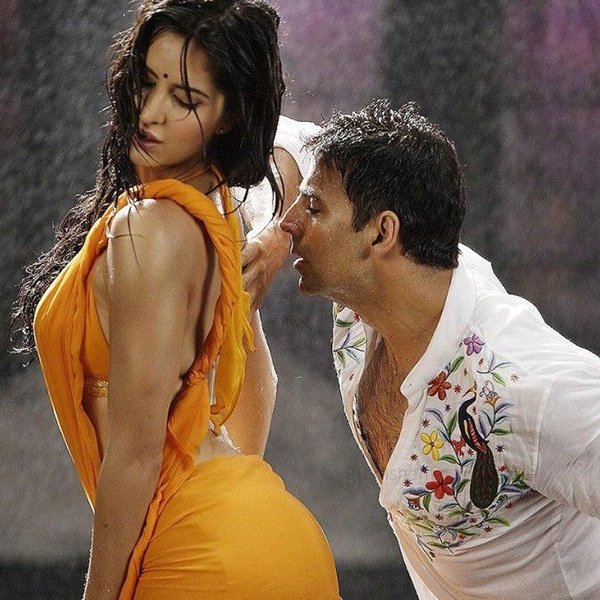 My question is keechad ki cheetein kahan gayi? 
Hey Bollywood, have you seen rain-drenched women in real life? Have you seen our mud-stained clothes, smudged kaajal and our soul crying through the eyes? Have you?
Of all the things, we are not thinking about how much in love we are, how we want to make out and how hot we are looking when it's raining cats and dogs.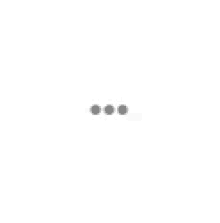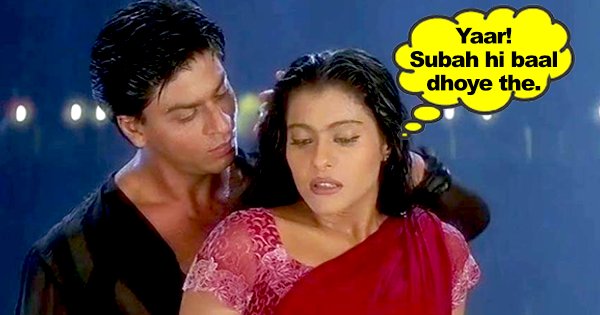 Another question I have is, that why does rain amplifies every single emotion?
It's like, you're sad but are you REALLY sad if it's not raining? Have you walked in the rain so that no one can see your tears? 
No? Sorry, then it doesn't count.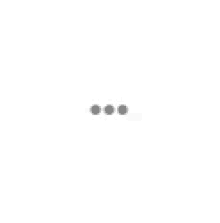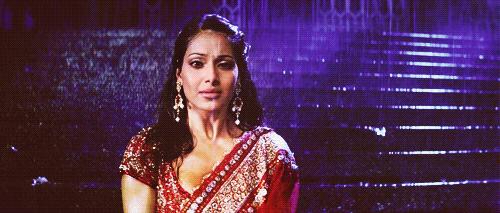 Like the scene from Kuch Kuch Hota Hai where Rahul tells Anjali that he actually has the hots for Tina. 
If you take out rain from that scene, it will change absolutely nothing. 
Wo dhoop mein bhi itna hi ro rahi hoti.
So why do we have the rain? Well, because feels.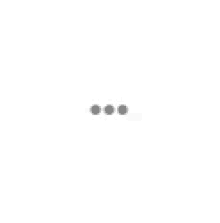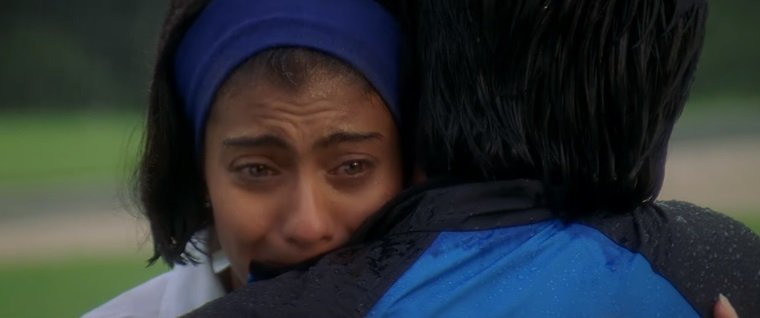 Also, what's up with your strange fantasies?
Tell me one street in the country where you can take out your jacket, use it as a cover for your girlfriend and yourself, and kiss without being beaten black and blue. 
Aditya Roy Kapoor is cute and all, but ye toh zyaada hi Utopian ho gaya.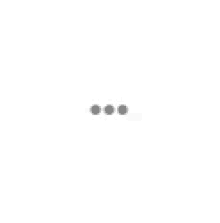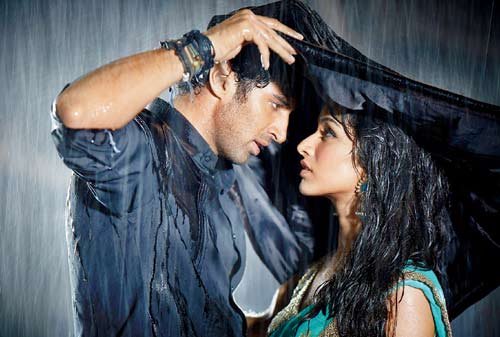 What's more, after coming back home, these guys throw their drenched selves straight into the bed and start having sex.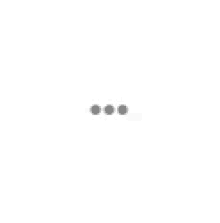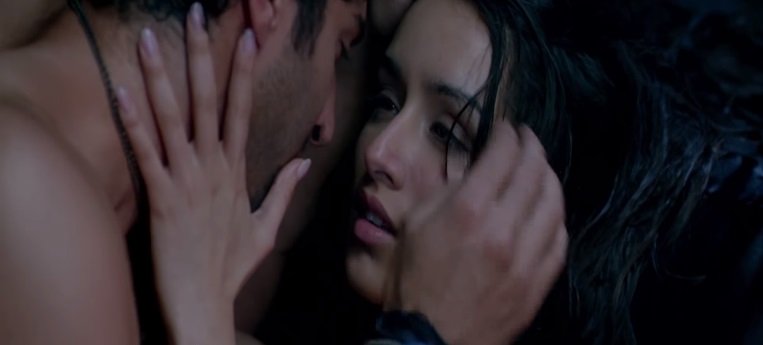 If you have ever worn Indian attire and gotten wet in the rain (haan bhai likh diya 'wet'), you know this is highly impractical.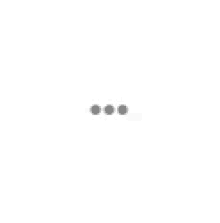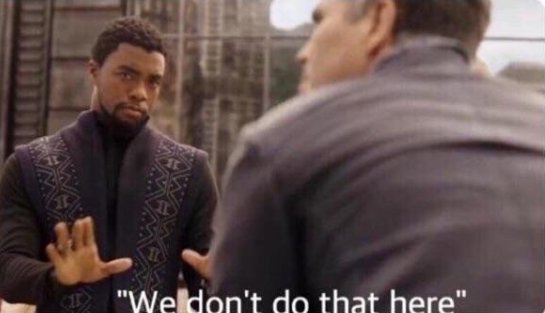 Confession of love, hate and every possible feeling humans can feel has to be done while it's raining, in the Bollywood universe. Otherwise it's just not legit.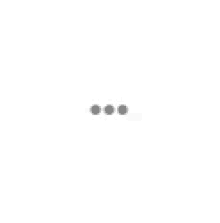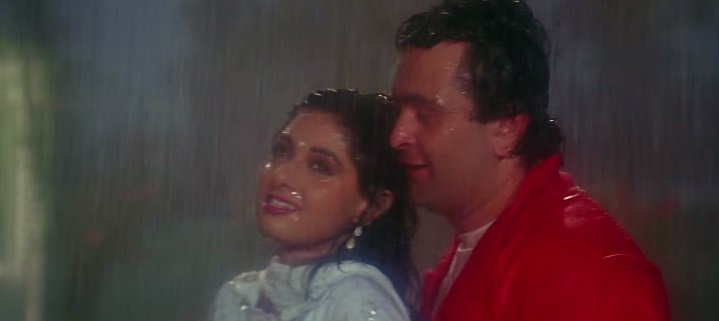 Simran dancing to Mere Khwabon Mein Jo Aaye in Dilwaale Dulhania Le Jayenge is a perfect example of that.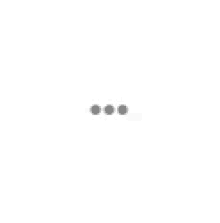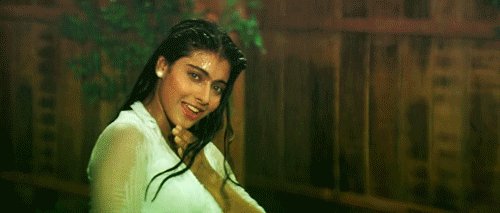 She dances in the rain with no consideration for the clothes drying outside (in super short clothes, of course).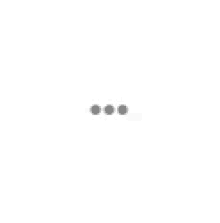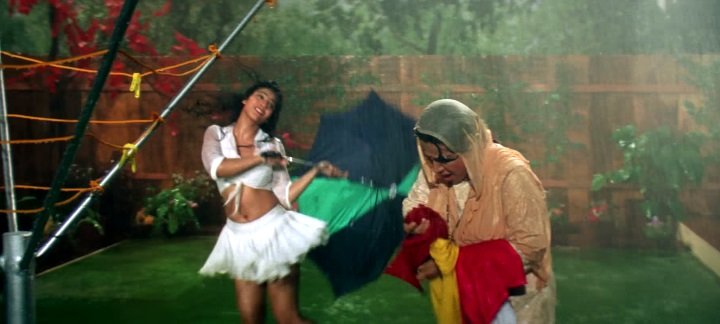 And somehow, when it rains, people are not worried about obvious things like:
Cab kaise milegi? 
Ghar kaise jayenge? 
Electricity hogi ghar pe? 
Chatt pe paani bhar gaya hoga?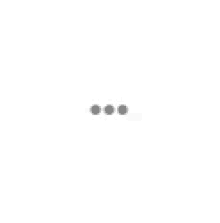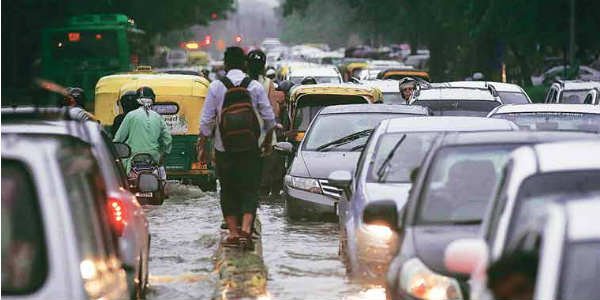 Instead, they start fantasizing about their partners and how it would be so great to do a ballroom-style dance sequence bang in the middle of the road. 
Like Aditya in Jab We Met.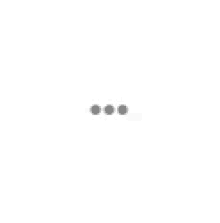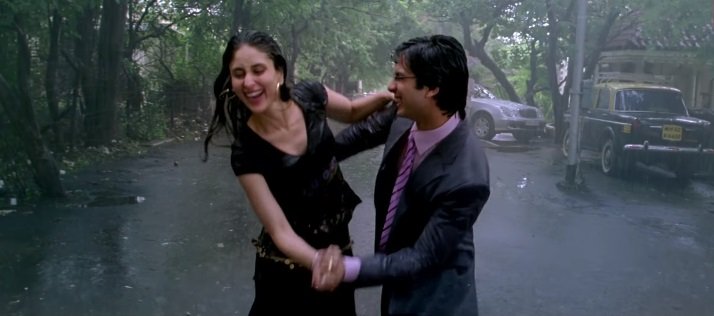 So all in all, our filmmakers have gotten it all wrong.
Waiting to see some realistic Bollywood rain sequences with a lot of panic, traffic, puddles and some chai and bhajia.