Gone are the days when interviews felt REAL, when celebrities did not depend on a PR team to filter their words or when the trolls did not perceive every sentence as a personal attack. We've collated some of those brutally candid interview moments and conversations that'd make you miss the old days. Take a look.
1. Shah Rukh Khan making a joke and then sticking to it
In an old conversation with Farida Jalal, the veteran actress asked him if he knew cooking. The actor had a witty response. So, he stuck to it for quite some time. The entire interview can be the alibi for SRK's timeless charisma.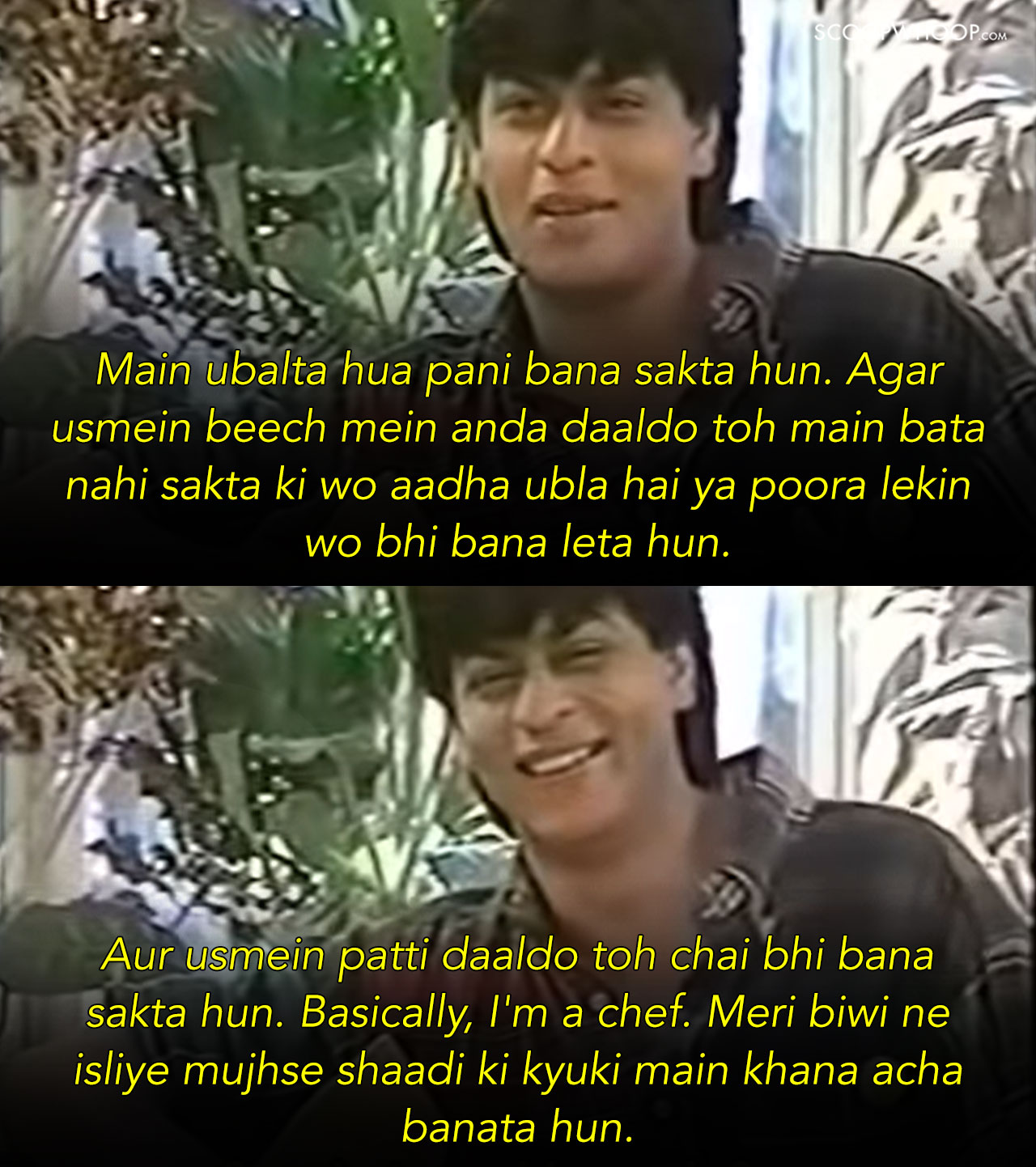 2. Saif Ali Khan not taking himself too seriously
When the interviewer asked Saif if he was interested in poetry, he literally said, "ye koi umar hai inn cheezon ko padhne ka." The entire interview feels like somebody forced a hungover young Saif to give an interview; it's hilarious.
3. Govinda candidly talking about his life, career, and of course, dance
The entire 14-minute interview feels unnaturally candid. The conversation is so unfiltered and honest; it's nothing like what we see now.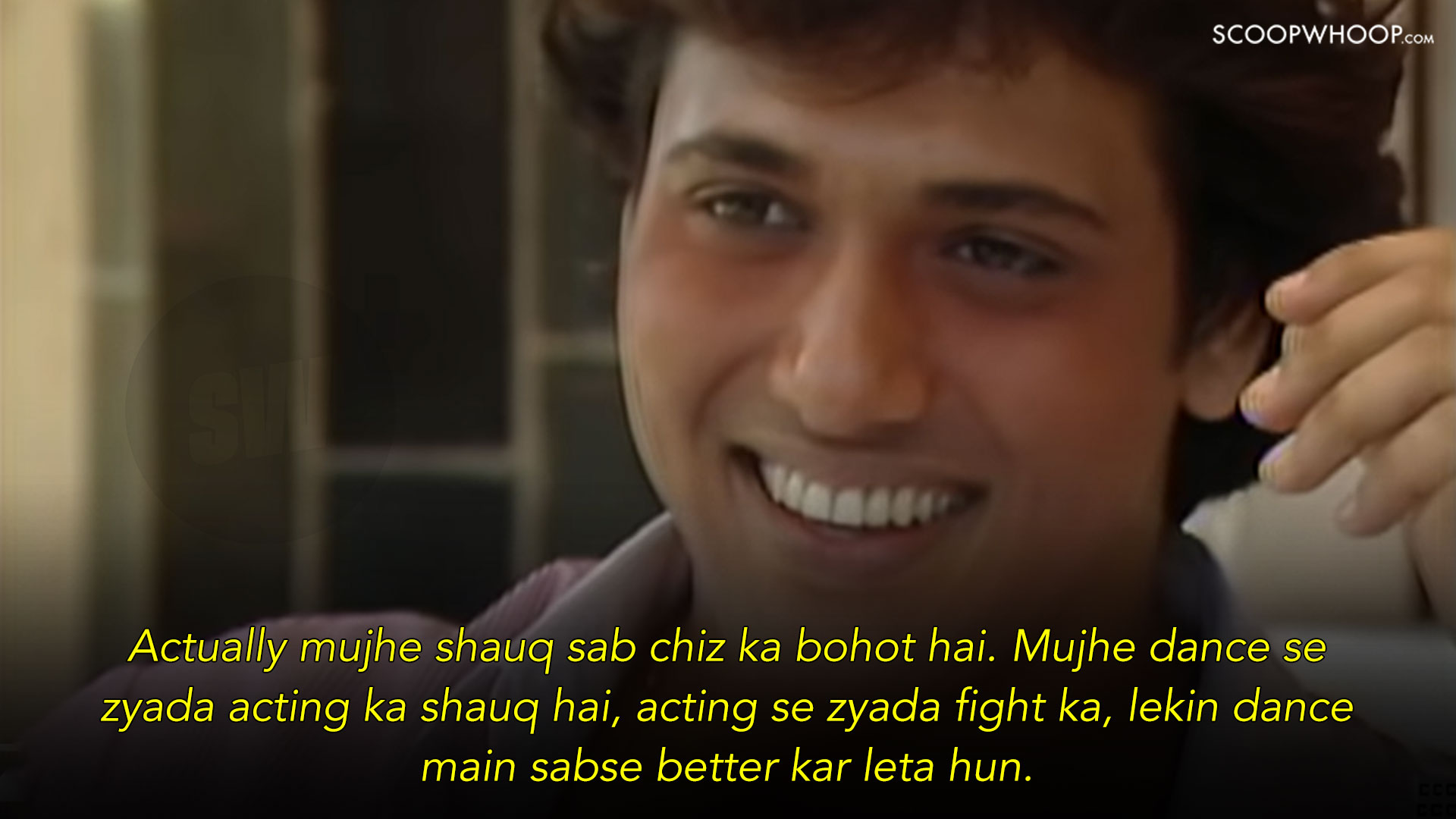 4. Alka Yagnik & Kumar Sanu singing their hearts out
For some reason, classic old Bollywood songs will always be timeless and soulful. That magic seems to have been lost today.
5. Aishwarya Rai talking about life, showbiz, and filmmaking at the onset of her career in Indian films
The actress was born to be a star. It's no surprise she's loved by millions worldwide. Besides, her dignified and honest answers in the interview prove she deserves it all.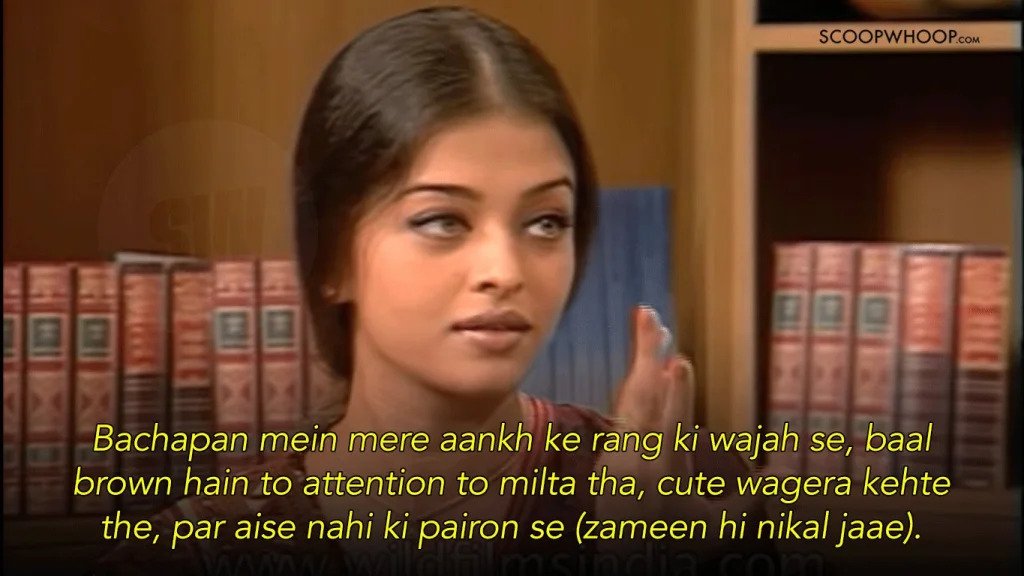 6. Rekha's brutally honest take on marriage
Let's be honest, her response was way ahead of her time. She gave us women a 101 guide on how to shut down marriage-related questions, albeit unknowingly.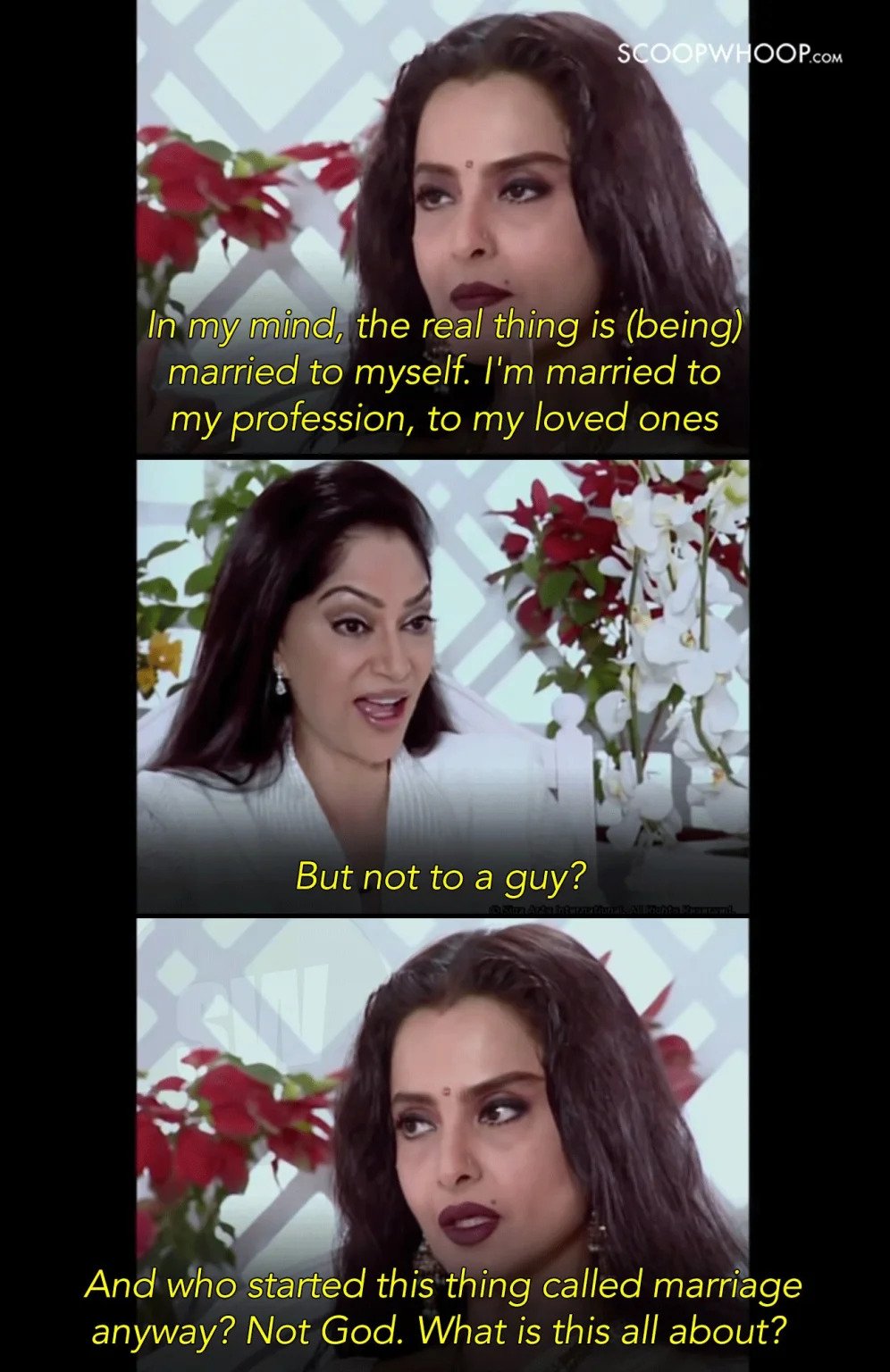 7. Salman Khan's honest feedback to bad hospitality
Young Salman Khan was out to give an interview about a Bollywood concert in Canada, and he thought it'd be nice to publicly share, albeit hesitantly, that they were getting only chanas as food.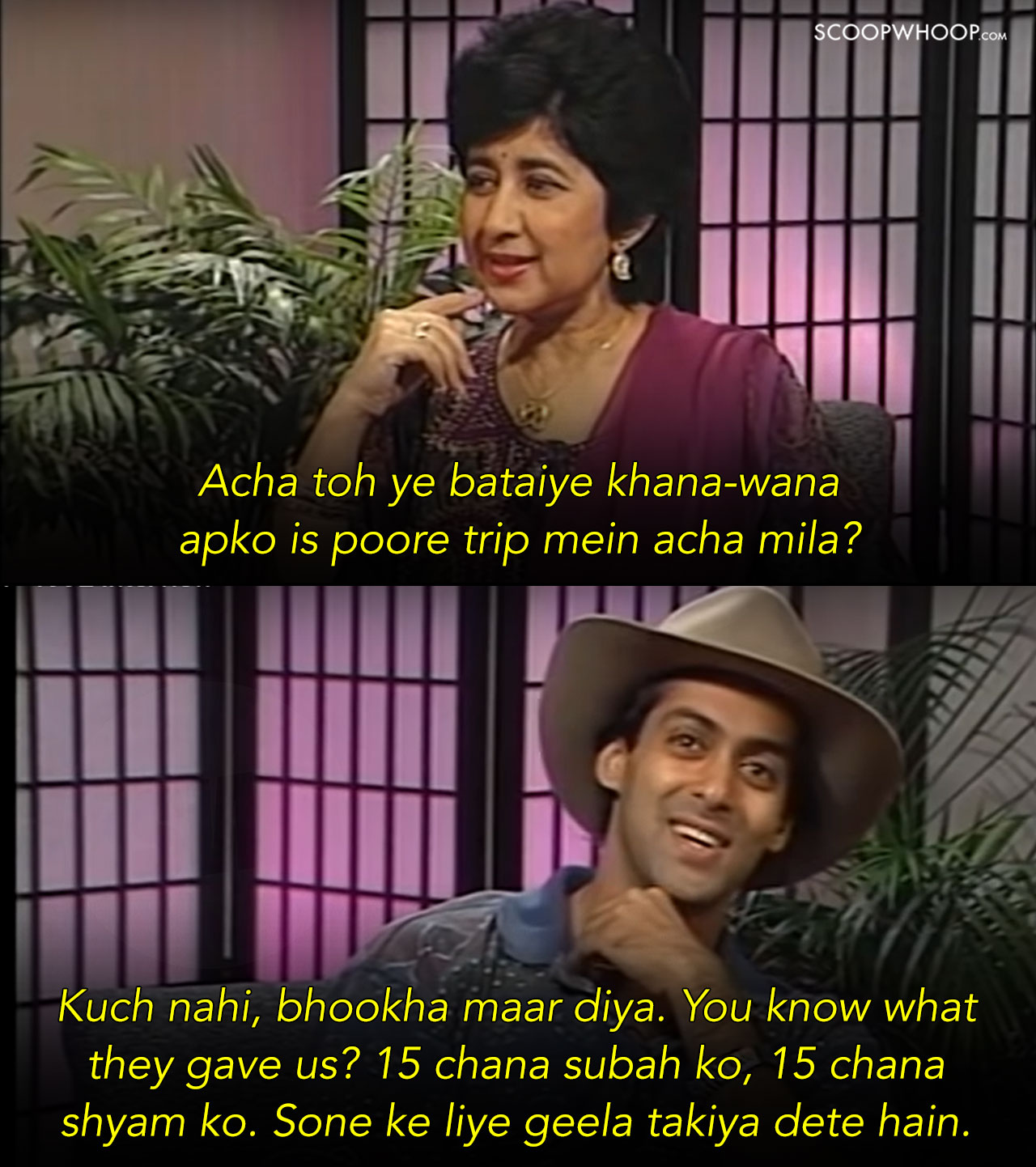 8. Rahul Dravid proving he was always Mr. Dependable
Soon after his debut, 24-year-old Rahul Dravid got candid in a 1997 interview. On being asked why he got tricky fielding positions, he said somebody gotta do it.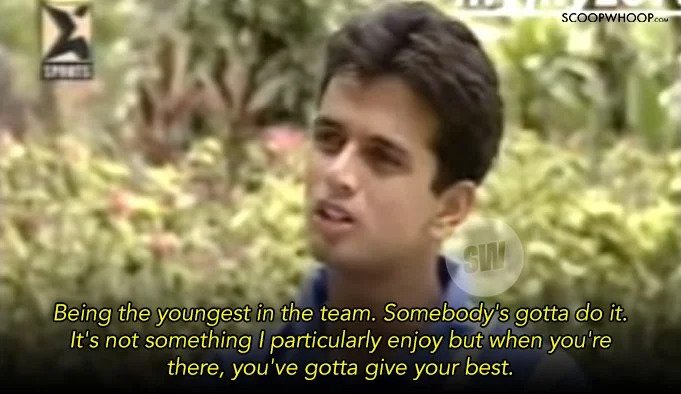 9. SRK's 'charming' conversation about Indian films
A 2-minute clip of the actor from a documentary titled Mumbai Masala – Bollywood Film Industry has been going viral lately. The actor appears immersed in the conversation in a way we don't usually see anymore. 
10. Jaya & Amitabh Bachchan's most awkward interview ever
If there's any show I really wanna see returning, it's Rendezvuous with Simi Garewal. She legit got celebrities to be their most honest self. And such was her interaction with Amitabh Bachchan and Jaya Bachchan, except that it was awkward AF.
I wish there had been a way to fly back in time and bring back this kind of honesty and candidness. But then again, would people even like it?